Swipe to the left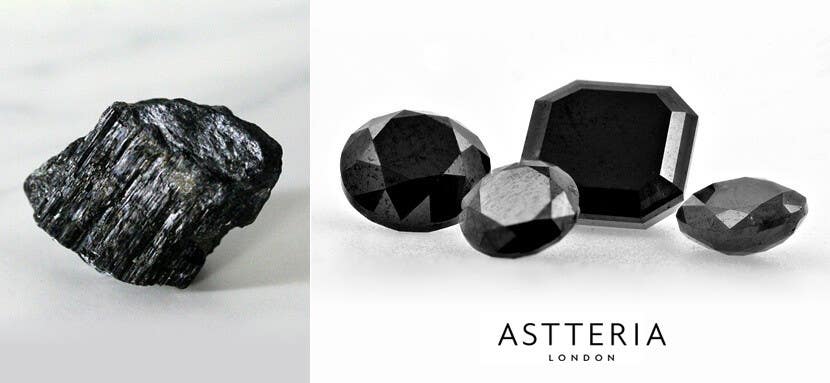 Unlike other colored diamonds, black diamonds gain their distinct color through a mixture of graphite and amorphous carbon, as opposed to naturally occurring interactions with other elements such as nitrogen or boron.
Also known as 'carbonados', the mysterious allure of natural black diamonds make them a favorite with collectors and lovers of statement jewelry, as well as a popular choice for engagement rings and men's bands.
In this natural black diamond education article, we'll provide you with all the information you need to make an informed purchase. We'll explain how these stones are formed, how they are graded and, most importantly, how you can determine the natural black diamond prices before you make an invaluable investment.
Whether you are looking to buy a piece of jewelry, add to your diamond collection, or make a secure investment for the future, this article will help you make the right decision.