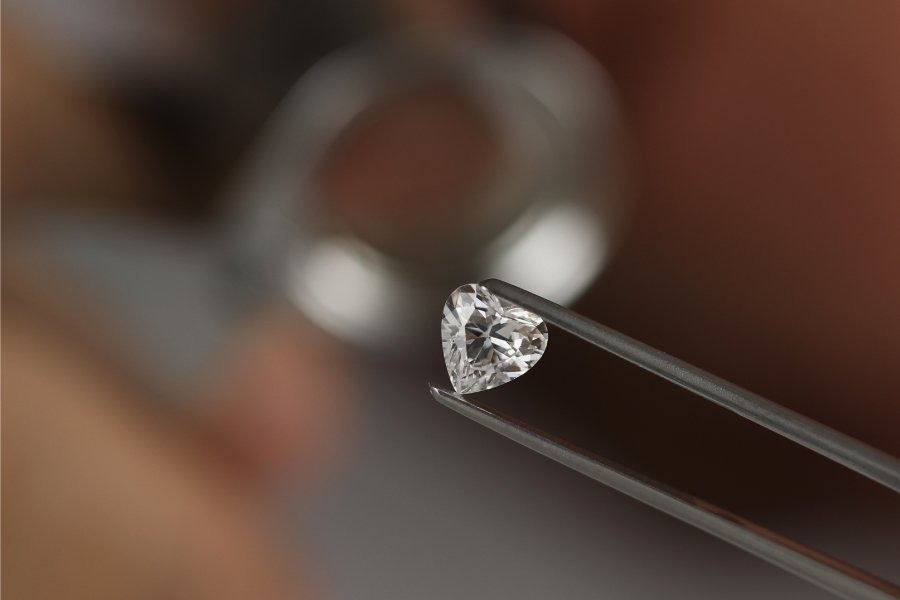 What Is A GIA Diamond?
How a GIA Diamond is Different from Other Certification Programs & What It Means for Your Business
Introduction: What does GIA stand for?
GIA stands for Gemological Institute of America. It is a non-profit organization that was founded in 1931 by Professor Charles T. Yerkes. The institute provides gemological services and information to consumers, jewelers, and businesses worldwide.
GIA is a gemological institute that conducts research on diamonds and other precious stones. They provide their services to the public as well as businesses such as retailers, manufacturers, collectors, etc.
GIA helps people who want to buy diamonds or other precious stones whether they are looking for an appraisal or want to know more about the diamond they already bought.
What Is the GIA or Gemological Institute of America?
The GIA is a non-profit organization that was established in 1914. It is the world's oldest and largest gemological organization.
The Gemological Institute of America is a professional body in the United States that offers education and certification programs in the field of gemology and diamond science.
GIA helps people to identify, understand, and appreciate the beauty of gems using science and technology. They help people to make better decisions about their jewelry purchases by providing unbiased information on gemstones regarding the diamond clarity, diamond cut, diamond shape, and diamond color.
GIA is the most widely recognized and respected authority on diamonds, gold, platinum, and colored gemstones, and they function as the clearing house for diamond grading. GIA has a strict set of criteria in order to assign a grade to a natural diamond, including physical attributes, the clarity and color of the stone, cut grades, and other factors.
When you purchase any product with GIA diamond certification on it, like an engagement ring or watch, you can be sure that there is no conflict of interest between the dealer and the buyer.
The GIA has been involved in many essential developments in gemology, including the discovery of new gem varieties and the development of new techniques for identifying gems.
The GIA's annual conference is held at the end of October or early November in a different location each year. It is a day-long event involving lectures, workshops, and side events that includes the GIA Experience®, where participants can view some of the world's most interesting gems under a microscope.
In order to use the services of any member club of GIA, a person must be a member of the GIA. The GIA is owned by its members, who are also its employees.

What is a GIA Certificate?
Gemological Institute of America (GIA) is an American gemological laboratory and an institution of higher diamond education located in Carlsbad, California.
GIA has been the world's leading research center for gemology and diamonds since its inception in 1948. It is the world's largest gemological laboratory and was founded by Charles N. Agnew, who is also credited with founding the American Gem Society in 1937.
The GIA Certificate is a document that confirms that a gemstone has been evaluated by GIA for quality, authenticity, and origin. The certificate is awarded to any individual or company whose gems have been tested by GIA staff or one of their authorized laboratories.
The certificate does not identify the country of origin of the stone; this information can be found on the accompanying GIA diamond grading report card or invoice. The GIA report card is a document issued to any individual or company whose gems have been tested by GIA staff or one of their authorized laboratories.
The card identifies the country of origin, gemstone type, color grade, clarity grade, and cut grade for any gemstone evaluated by GIA. The invoice is a document that accompanies every corresponding certificate.
The invoice identifies the country of origin, gemstone type, color grade, clarity grade, and cut grade for any gemstone evaluated by GIA.GIA tests gems on behalf of individuals or companies and then issues a certificate that states the findings.
What Is a GIA Diamond?
A Gemological Institute of America Diamond is a diamond that has been evaluated and graded by the Gemological Institute of America (GIA). The GIA uses the International Standards Organization's (ISO) international system to grade diamonds. A diamond can be graded from D to Z, with D being the best and Z being the worst.
A diamond's quality depends on its type, cut, clarity, and color.

What Does it Mean for a Diamond to be a "GIA certified diamond"?
GIA stands for Gemological Institute of America. GIA-certified diamonds are the most highly regarded diamonds in the world because they undergo rigorous testing before they are released to the public.
GIA-certified diamonds are those that have undergone rigorous testing and analysis by a team of experts at GIA to ensure that their quality meets or exceeds the highest standards. These diamonds undergo a series of tests, including fire, weight, color, and clarity.
Diamonds can be certified under three different levels:
- The Diamond Trade Association (DTA) standards are considered as an "industry standard" for grading and selling diamond jewelry in North America. This certification is also recognized worldwide by many other countries as well as jewelers around the world who want to sell their products in North America.
- The Gemological Institute of America (GIA) is considered the most reliable certification for diamond grading and buying purposes in North America. Certification by GIA or an equivalent organization is required for most international markets and in many countries around the world.
- The American Gem Society (AGS) is a non-profit gemologist's association that also grades diamonds.
How do you get a diamond "GIA certified"?
GIA Diamond Grading
A round brilliant GIA Diamond graded D-Z is measured by a single facet, which makes it impossible to see the entire stone. This measurement is done with a 7x10 millimeter beam of light known as the Gemological Telescope ( GemTek) in Gemological laboratories. The GemTek can measure a round brilliant diamond to within a tenth of a millimeter with its beam. The step-cut diamond is cut on both the top and bottom of the crown, making it easy to see from both the top and bottom.
Frequently Asked Questions
What are the benefits of getting a GIA Diamond?
A GIA diamond is a diamond that has been graded by the Gemological Institute of America. The diamond quality is graded based on its color, clarity, cut, and carat weight.
The main benefit of getting a GIA diamond is the assurance that it is a lab-certified diamond. The grading process helps to ensure that they are not being sold as diamonds with other flaws or impurities.
The second benefit is the price difference between a GIA diamond and an uncertified one. A GIA-certified diamond will always be more expensive than an uncertified one because it has been tested for quality and durability in the lab before being sold to consumers.
How does this ensure objectivity when grading diamonds?
The GIA diamond grading system is the most widely used and accepted grading system in the world. It provides a grade for each of its diamonds, which are graded on a scale from 0 to 100. This ensures that diamonds are graded objectively.
There are three different types of grading systems - GIA, AGS, and HRD - which all have their own advantages and disadvantages. GIA is considered to be the most accurate, but it requires expensive equipment to measure light transmission through a diamond's cut and clarity grades. AGS has lower costs, but it doesn't provide as much information about the diamond's measurements as GIA does. HRD is less accurate than AGS or GIA, but it uses less expensive equipment and doesn't require any sort
Do "GIA certified" diamonds cost more?
There has been a lot of speculation about whether or not "GIA certified" diamonds cost more than regular diamonds.
Many people believe that GIA-certified diamonds are more expensive because they have to go through a more rigorous testing and appraisal process. However, there is no evidence to back up this claim.