The Definitive Guide To Buying The Perfect Vintage Wedding Bands For Your Special Day
Your wedding day is one of the most important days of your life, and choosing wedding bands is an essential part of the ceremony.
Vintage wedding bands have become increasingly popular in recent years as couples search for unique and timeless pieces that reflect their personal style and love story.
However, finding the perfect vintage wedding bands can be challenging, requiring knowledge of different eras, materials, and designs.
That's why we've created this definitive guide to help you navigate the world of vintage wedding bands and make the perfect choice for your style, budget, and needs.
Let's dive in!
Why Choose A Vintage Style Wedding Band?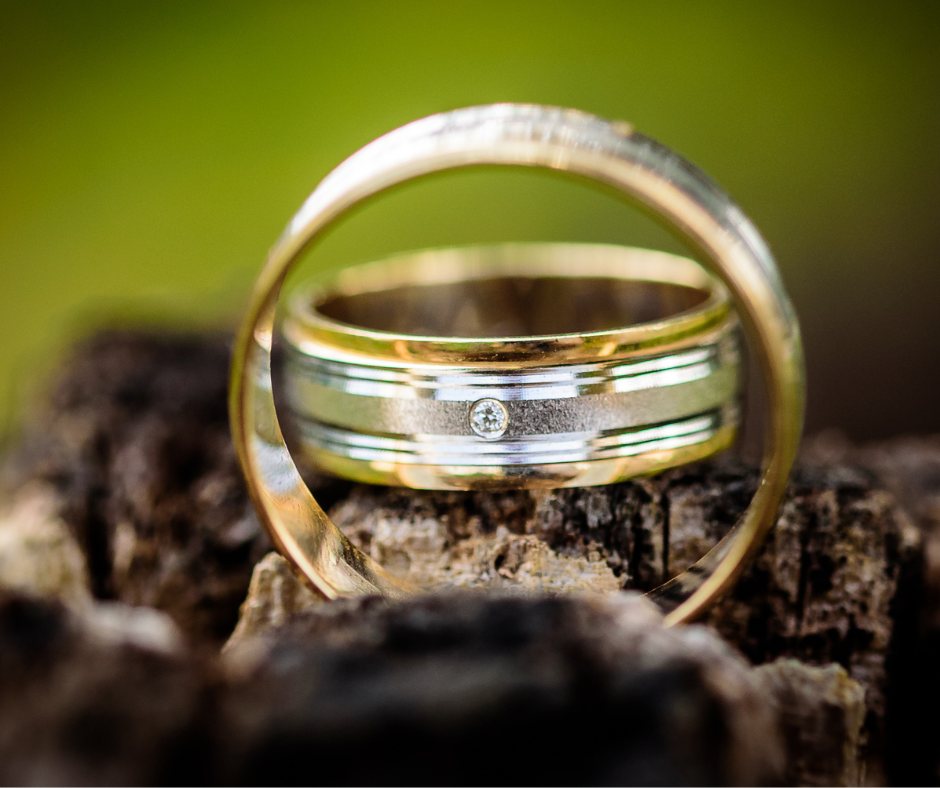 Vintage-style wedding bands have become increasingly popular in recent years, and there are many reasons why couples choose them over contemporary designs.
Timeless Elegance
One of the main reasons why a vintage engagement ring is so popular is its timeless elegance.
Vintage designs are often inspired by classic styles from the past and incorporate intricate details not commonly found in contemporary designs. These details give vintage-style wedding bands a unique, sophisticated look that stands the test of time.
They also offer a sense of nostalgia and sentimentality, making them the perfect choice for couples who appreciate history and tradition.
Unique And Personalised
Another reason why couples choose vintage-style wedding bands is their uniqueness and personalised nature. Vintage designs are often one-of-a-kind and offer personalisation not commonly found in modern designs.
Many vintage wedding bands are handmade and feature intricate details that are difficult to replicate. Your vintage engagement ring will be unique, personalised, and truly special.
Environmental Sustainability
Choosing a vintage-style wedding band is also an environmentally sustainable choice.
By choosing a vintage band, you recycle a piece of jewellery that has already been produced rather than supporting the mining and production of new metals and gems. This is a great way to reduce your carbon footprint and positively impact the environment.
Cost-Effective
Another benefit of vintage-style wedding bands is that they are often more cost-effective than contemporary designs. Vintage bands are often sold at lower prices than new designs, making them a great choice for couples looking to save money without sacrificing style or quality.
Additionally, vintage bands are often made with high-quality materials no longer commonly used in contemporary jewellery, such as platinum or rose gold.
Family Heirloom
Lastly, vintage-style wedding bands have the potential to become family heirlooms. Many vintage bands have already been passed down through generations, and by choosing a vintage band, you are continuing this tradition.
Vintage bands have a sense of history and sentimental value that can be passed down through generations, making them a meaningful and timeless choice.
Different Types Of Vintage Wedding Bands & Where To Find Them
If you're considering a vintage wedding band for your special day, knowing the types available and where to find them is important.
Here are some popular types of vintage wedding bands:
Victorian Wedding Bands
Victorian wedding bands are typically ornate and detailed, featuring intricate filigree work, and often set with diamonds or other precious gemstones.
They were popular in the late 1800s and early 1900s and are often made from rose gold or yellow gold. You can find Victorian wedding bands at antique jewellery stores or online marketplaces such as eBay or Etsy.
Art Deco Wedding Bands
An art Deco wedding band is known for its geometric shapes and bold, angular designs. They were popular in the 1920s and 1930s and often featured diamonds, emeralds, or sapphires in a linear or zigzag pattern.
Platinum was a popular metal for Art Deco wedding bands. Art Deco wedding bands can be found at vintage jewellery stores or online marketplaces.
Mid-Century Wedding Bands
Mid-century wedding bands were popular in the 1950s and 1960s and featured clean lines and minimalistic designs. They are often made from white gold or platinum and feature diamonds or other gemstones.
Mid-century wedding bands are a great choice for those who want a vintage look with a modern twist. You can find mid-century wedding bands at vintage jewellery stores or online marketplaces.
When looking for an antique wedding ring, it's important to research and chooses a reputable seller.
Vintage wedding bands can be found at antique jewellery stores, estate sales, flea markets, and online marketplaces like eBay, Etsy, and Ruby Lane. It's important to verify the authenticity of the antique wedding ring and ensure the seller has a good reputation.
How To Choose The Most Suitable Vintage Rings For Your Big Day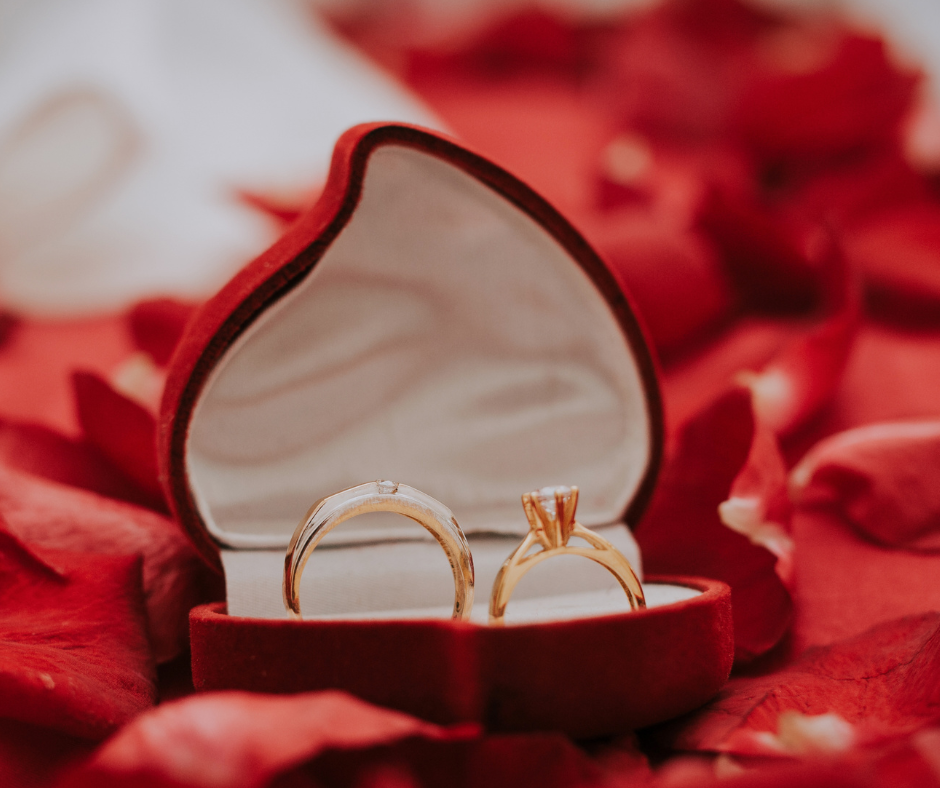 Consider Your Style
The first step in choosing a vintage ring is to consider your style.
Do you prefer bold and chunky designs, or do you prefer delicate and intricate details? Are you drawn to a particular era, such as Art Deco or Victorian?
Understanding your style will help you narrow your options and find the perfect vintage ring for your big day.
Consider The Condition
When shopping for vintage rings, it's important to consider the ring's condition. Vintage rings may show wear and tear, but excessive damage or missing stones can be costly. Look for vintage rings that are in good condition and have been well-maintained.
Consider The Metal And Gemstone
Vintage rings are often made from unique metals such as rose gold or platinum and may feature gemstones not commonly found in contemporary jewellery. Consider the metal and gemstone of the vintage ring and whether they match your style and preferences.
Get It Appraised
When purchasing a vintage ring, it's important to get it appraised by a professional jeweller. An appraisal will give you an accurate estimate of the ring's value and can help you identify any potential issues or repairs that may be needed.
Consider The Seller
Choosing a reputable seller is crucial when purchasing a vintage ring. Look for sellers who specialise in vintage jewellery and have a good reputation. It's also important to ask for a certificate of authenticity to ensure the ring is genuine.
Conclusion
Vintage wedding bands are a great choice for those who want a unique and timeless piece of jewellery for their special day. From Victorian to Art Deco, Mid-Century to Retro, various antique wedding rings are available in different styles and materials to suit your taste.
When choosing a vintage wedding band, it's important to consider the ring's condition, the metal and gemstone, and the seller's reputation.
With careful consideration and research, you can discover the ideal vintage wedding ring that will hold a special place in your heart on your wedding day and serve as a meaningful symbol of your love for years to come.
FAQs
Can antique wedding bands be resized?
Yes, antique wedding rings can be resized. Still, working with an experienced jeweller specialising in vintage jewellery is important to ensure the ring is not damaged during resizing.
What is the average price for a good vintage wedding band?
On average, a good quality vintage wedding band can range anywhere from a few hundred dollars to several thousand dollars or more.
However, it's important to remember that the price will ultimately depend on the unique characteristics and rarity of the ring. It's recommended to work with a reputable seller and get the ring appraised by a professional jeweller to ensure you are paying a fair price for the quality of the ring.
Can I wear a vintage wedding ring with my modern engagement ring?
Yes! You can wear a vintage wedding band with a modern engagement ring. Mixing and matching vintage and modern jewellery can create a unique and personalised look. Consider the style and proportions of both rings.