The Perfect Blend Of Old And New: Vintage Halo Engagement Rings
Are you looking for an engagement ring that captures the magic of the past while also reflecting your modern style? Look no further than vintage halo engagement rings! These rings blend old and new perfectly, featuring classic halo designs with stunning vintage details that will take your breath away.
With a vintage halo engagement ring, you'll be wearing a piece of history on your finger, complete with intricate filigree, milgrain edging, and hand-crafted details that can't be replicated in modern designs. But don't think these rings are completely outdated – they also feature modern touches like conflict-free diamonds and eco-friendly materials.
In this blog, we'll explore the beauty and charm of vintage halo engagement rings, from their rich history to the unique features that make them so desirable. Get ready to fall in love with the perfect blend of old and new – let's dive in!
Distinct Characteristics Of Vintage Halo Rings: What Sets Them Apart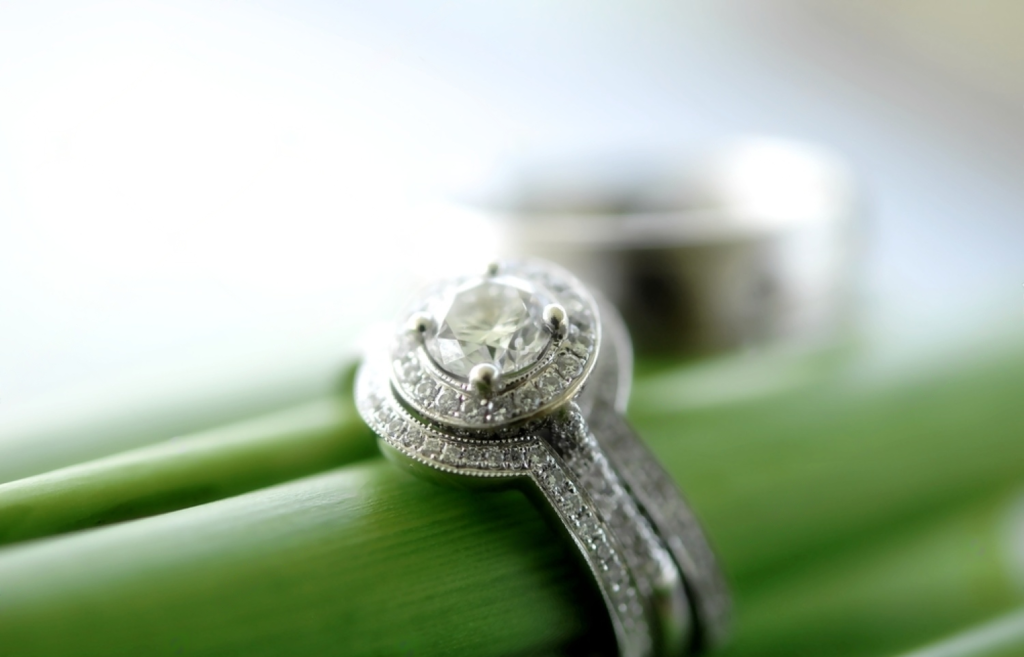 Vintage halo engagement rings blend old and new with unique features that set them apart from modern rings. These rings are true works of art that combine intricate details and romantic designs with a sense of history and charm.
But what makes them different from any other rings?
Intricate Filigree
A filigree is a mild form of metalwork that creates intricate patterns and designs using fine wire or thread. Vintage halo engagement rings often feature filigree work on the band, creating a lacy, delicate effect that adds to the ring's romantic appeal.
Milgrain Edging
Milgrain is a decorative technique that creates a beaded or ridged texture along the edges of a ring. This technique was popular in vintage halo rings and added a touch of refinement to the ring's overall design.
Hand-Crafted Details
Many vintage halo rings were created by skilled artisans who took great pride in their craft. These rings often feature hand-crafted details like delicate engraving, hand-setting of gemstones, and meticulous polishing that create a unique and personal touch.
Conflict-Free Diamonds
Vintage halo rings are often made with conflict-free diamonds, which are ethically sourced and do not contribute to violence or human rights abuses. These diamonds are a responsible and sustainable choice that adds to the ring's timeless appeal.
Eco-Friendly Materials
Many vintage halo rings feature eco-friendly materials like recycled gold or ethically sourced gemstones. These materials are a responsible choice that reduces the environmental impact of jewellery production.
Popular Types Of Vintage Halo Engagement Rings
Now that you understand what makes vintage halo rings so popular, you've realised they're the perfect choice for your upcoming proposal. So, to help you choose the perfect piece, we've compiled a list of timeless designs that will capture your heart.
Antique Sapphire Engagement Ring
This 14k White Gold Antique Sapphire Engagement Ring features an emerald cut diamond at its centre, surrounded by round diamonds and sapphire, to create a beautiful halo.
The prongs and shank of the ring are encrusted with sparkling round cut stones, and fine lines have been engraved on the ring to give it an antique appearance.
2 Tone Halo Cushion Vintage Engagement Ring
The 14k Gold 2 Tone Halo Cushion Vintage Engagement Ring has a lovely vintage design, with a cushion cut diamond in the centre surrounded by a splendid halo pattern of tiny dazzling diamonds. The delicate shank of the ring is enhanced with a filigree pattern and small, shimmering princess-cut stones in a classic bar setting.
Emerald Cut Halo Vintage Inspired Ring
This Vintage Halo Diamond Engagement Ring has a splendid emerald or radiant cut diamond at its centre. It is surrounded by a beautiful halo pattern of tiny dazzling round-shaped stones arranged in a classic pave setting.
The ring is also accentuated with sparkling stones and a spectacular engraved design on all three sides of the shank, framed with a stunning milgrain outline for accentuated beauty.
Vine & Leaf Engagement Halo Ring
This 14k White Gold Vine & Leaf Engagement Halo Ring has a charming splendour with a mesmerising round cut diamond held in the centre, adorned by a gorgeous leaf design along with tiny scintillating round shaped diamonds studded marvellously in a classic U prong setting on the beautiful shank of the ring for impeccable grace and beauty.
Vintage Halo Marquise Diamond Ring
The 14k Yellow Gold Vintage Halo Marquise Diamond Ring unleashes a remarkable marquise cut diamond at the ring's hub, enveloped beautifully by small sparkling stones creating a majestic halo. The split shank pattern is enhanced with a gorgeous engraved pattern and framed with a stunning milgrain outline, adding a classic vintage touch to your appeal.
Square Halo Antique Engagement Ring
This 14k Rose Gold Square Halo Antique Engagement Ring has a magnificent round-cut diamond in the centre, enveloped by a classic square halo studded with dazzling diamonds. The ring is further amplified by round-shaped diamonds held in a bezel setting and a milgrain border framing the diamond ring aesthetically.
Famous Celebrities Who Own Vintage Halo Rings
This section might change your mind if you're still doubtful or think vintage halo rings are too outdated. As we browse through celebrities who own vintage halo rings, you may discover the timeless appeal and allure of these stunning pieces.
Bella Thorne
Diamond jewellery experts have analysed Bella Thorne's engagement ring, which she announced on Instagram in March 2021. The ring is a pear-shaped halo design estimated to weigh approximately 4ct. The centre stone is around 2ct with a value of approximately $150,000.
Cardi B
Cardi B caused a stir on social media when she revealed her engagement ring, a double halo setting made of either white gold or platinum. The ring features an 8-carat pear-cut diamond in the centre, surrounded by 2 carats worth of rare pink and white diamond melee stones.
Custom-made by Pristine Jewellers NYC in Manhattan's Diamond District, the ring was created to Offset's specific instructions and was picked up only hours before he proposed on stage.
Emma Roberts
After dating for approximately a year, Evan Peters proposed to Emma Roberts with a beautiful diamond halo engagement ring. In January 2017, the actress added a second engagement ring to her collection, an art deco-inspired design with a point-cut diamond surrounded by onyx-hued stones.
Ashley Tisdale
Ashley Tisdale's engagement ring, given to her by her husband Christopher French in August 2013, features a two-carat cushion-cut diamond set into a pavé-studded double halo setting. When she married French in September 2014, she paired the ring with a diamond-studded band featuring multiple rows of accent stones. The ring is a stunning addition to this list.
Conclusion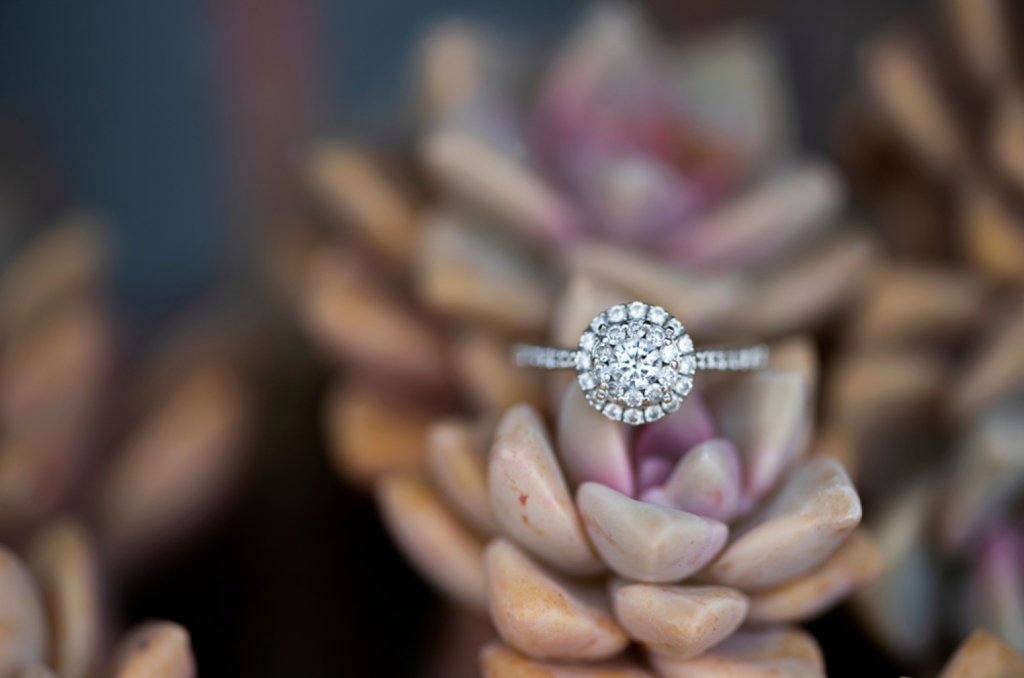 The world of vintage halo rings is fascinating, filled with stories of the past and cherished memories. From the classic designs of the 1920s to the bold styles of the 1980s, these rings have stood the test of time and continue to captivate the hearts of many.
And what better way to add to their allure than by seeing them grace the fingers of our favourite celebrities? Whether as a symbol of love or a statement piece of fashion, these vintage halo rings will always have a special place in our hearts and the jewellery world.
So let's continue to admire and appreciate their timeless beauty and perhaps even add one to our collection to create new memories for future generations!
FAQs
Are vintage halo engagement rings more expensive than other styles?
The cost of a vintage halo engagement ring will depend on factors such as the quality and size of the centre stone and the materials used for the band and halo. In general, vintage or antique jewellery can be expensive due to its rarity and unique characteristics.
Where can I find vintage halo engagement rings for sale?
Vintage halo engagement rings can be found at antique jewellery stores, online marketplaces, and private sellers. It is important to research and purchase from a reputable source to ensure the authenticity and quality of the ring.
Can I insure a vintage halo engagement ring?
Yes, you can insure a vintage halo engagement ring. However, working with an insurance company that specialises in jewellery insurance and understands the value of vintage pieces is important.