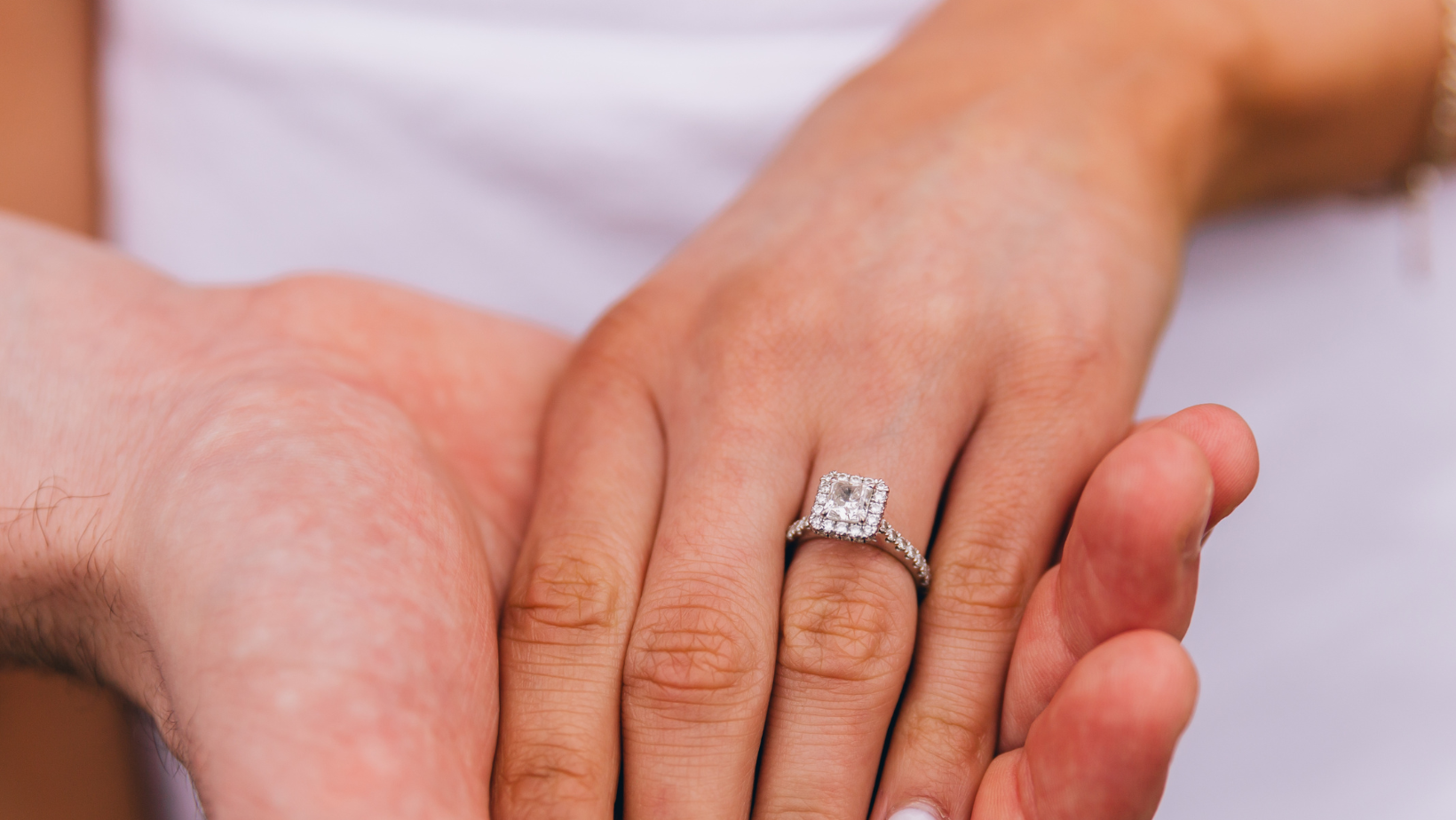 Bridal Bling: Unusual Engagement Rings For The Modern Bride
Asking the love of your life to marry you is one of the most special moments of your life, and choosing the right engagement ring can make that moment even more unforgettable.
While the classic diamond engagement ring is timeless, not everyone wants to follow tradition. For those with a unique sense of style, an out-of-the-box engagement ring can be the perfect way to make a statement and show individuality.
In this article, we'll explore some of the most unusual and unexpected engagement ring options that are sure to surprise and delight your significant other. So if you're ready to find the perfect engagement ring for your special someone, read on for some truly surprising options that will make saying "yes" all the more exciting.
Why Ditch The Traditional Ring?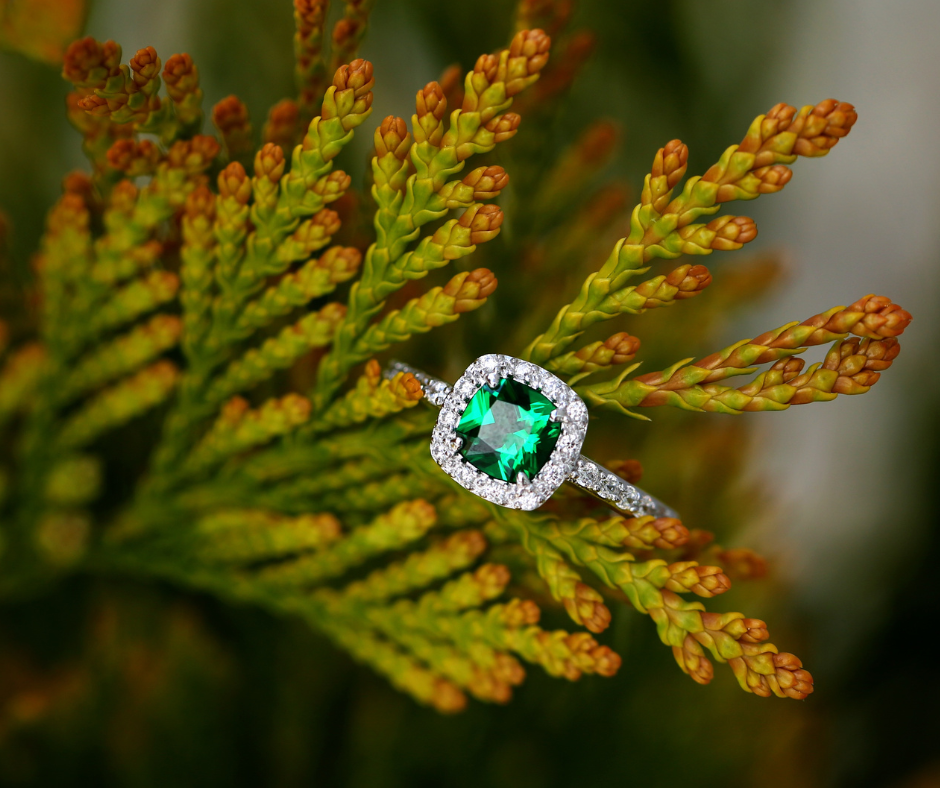 Many people automatically think of a traditional diamond engagement ring when it comes to getting engaged. However, there has been a shift towards more unique and unconventional rings in recent years.
Here are some reasons you may want to consider ditching the traditional ring and opting for something different:
Express Your Individuality
A traditional diamond engagement ring may be beautiful, but it's also very common. You can express your individuality and showcase your style by choosing a unique ring.
Whether you opt for a coloured gemstone, an unusual setting, or a non-traditional metal, your ring can reflect your personality and taste.
Break From Tradition
The traditional diamond engagement ring may be outdated or overly expected.
Choosing a non-traditional ring can be a way to break from tradition and create your own unique engagement story. It can also be a way to showcase your values and beliefs, such as choosing an ethically-sourced stone or a recycled metal.
To Save Money
Diamonds are expensive, and the expectation of a diamond engagement ring can put financial pressure on couples. By choosing a non-traditional engagement ring, you can save money and put that extra cash towards other important things like your future together.
To Break Away From Gender Stereotypes
The tradition of a man proposing to a woman with a diamond ring can be rooted in outdated gender stereotypes. By choosing a non-traditional ring, you can break away from these traditional gender roles and celebrate your love more equally and inclusively.
To Be More Ethical And Sustainable
The diamond industry has a history of unethical and unsustainable practices, including human rights abuses and environmental damage. By choosing a non-traditional ring, you can ensure that your ring is ethically and sustainably sourced, giving you peace of mind that your love story isn't contributing to harm.
Most Popular Unusual Engagement Rings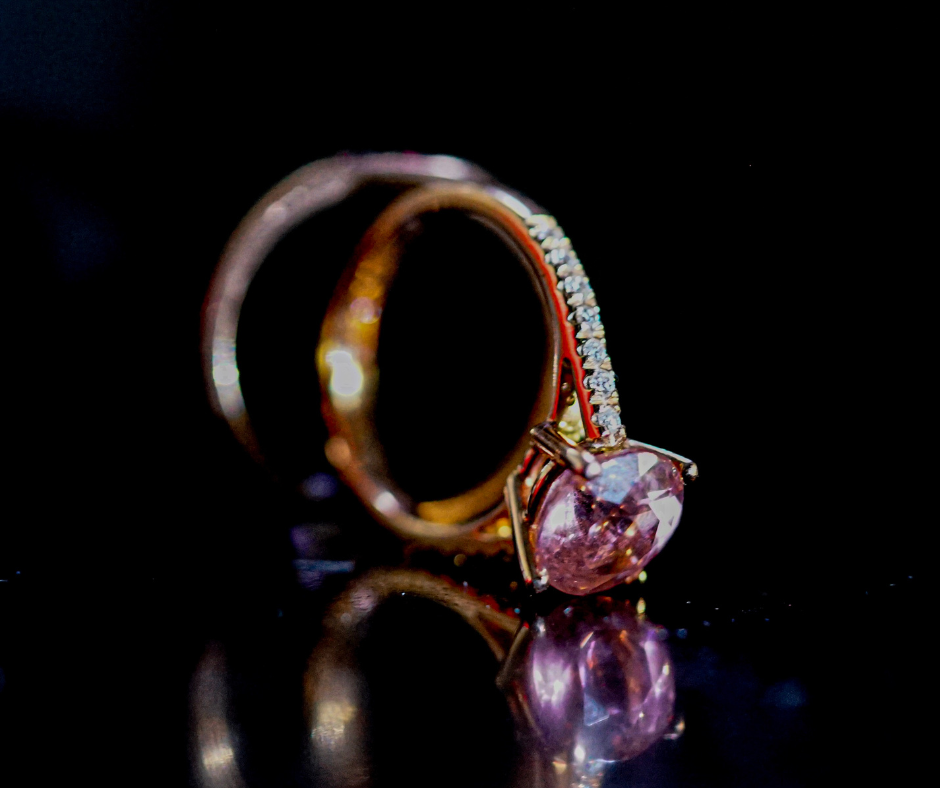 If you're considering an unusual engagement ring but unsure where to start, you're not alone.
With so many options, deciding on the perfect ring can be overwhelming. To help, we've compiled a list of the most popular unusual engagement rings to inspire you.
Fingerprint Rings
Fingerprint rings are a unique option, as they are personalised with the actual fingerprint of your significant other. These rings are often made of precious metals like gold or platinum and can feature diamonds or other gemstones.
Black Diamond Rings
Black diamond rings are a dramatic and striking alternative to traditional diamond rings. These rings can be set in various styles, from modern and edgy to classic and elegant.
Twisted Rings
Twisted rings are a beautiful and unusual option that can add a touch of whimsy to your engagement ring. These rings feature a twisted band that wraps around the finger, often accented with diamonds or other gemstones.
Hidden halo rings are a modern take on the classic halo ring. Instead of a visible halo of diamonds around the centre stone, the diamonds are set underneath the stone for a subtle and elegant look.
Nature-inspired Rings
Nature-inspired engagement rings are perfect for those who love the outdoors or want to incorporate natural elements into their ring. These rings can feature leaves, flowers, or other natural motifs, often accented with diamonds or other gemstones.
Hidden diamond rings are a fun and unique option that feature diamonds hidden inside the ring's band. These rings can also feature elements like engraving or patterns, making them a truly personalised choice.
Oval Rings
Oval rings are a classic shape but with a modern twist. These rings feature an elongated oval-shaped diamond or other gemstones, giving them a unique and elegant look.
Pave Wrap
Pave wrap rings are an attractive option for couples who want a ring that is both bold and delicate. These rings feature a wrap-style band covered in small, pave-set diamonds or gemstones. They are a great option for couples who want a lot of sparkle without a large centre stone.
Conclusion
While traditional diamond rings will always be a classic choice, it's becoming increasingly popular for couples to opt for more unusual and personalised rings. The possibilities for finding the perfect engagement ring are endless, from nature-inspired designs to hidden diamonds and twisted bands.
Ultimately, what matters most is choosing a ring that reflects your style and the unique bond you share with your partner. So go ahead and ditch the traditional ring if it doesn't speak to you, and explore the world of unconventional engagement rings to find the one that truly captures your love story.
FAQs
What are unusual engagement rings?
Unusual engagement rings are rings that differ from traditional diamond rings. They are often unique and personalised to reflect the individual style and taste of the wearer.
Are unusual engagement rings more expensive than traditional diamond rings?
Not necessarily. The cost of an engagement ring depends on various factors, such as the type of metal, gemstone, and design. While some unusual engagement rings may be more expensive than traditional diamond rings, affordable options are also available.
Who has unique engagement rings among celebrities?
Many celebrities have unique engagement rings customised to their style and taste. Some examples include Blake Lively's pink oval diamond ring, Beyoncé's 18-carat emerald-cut diamond ring, and Lady Gaga's heart-shaped diamond ring. Other celebrities known for their unique engagement rings include Kate Middleton, who wears a sapphire and diamond ring once owned by Princess Diana, and Emma Stone, who has a pearl and diamond ring.