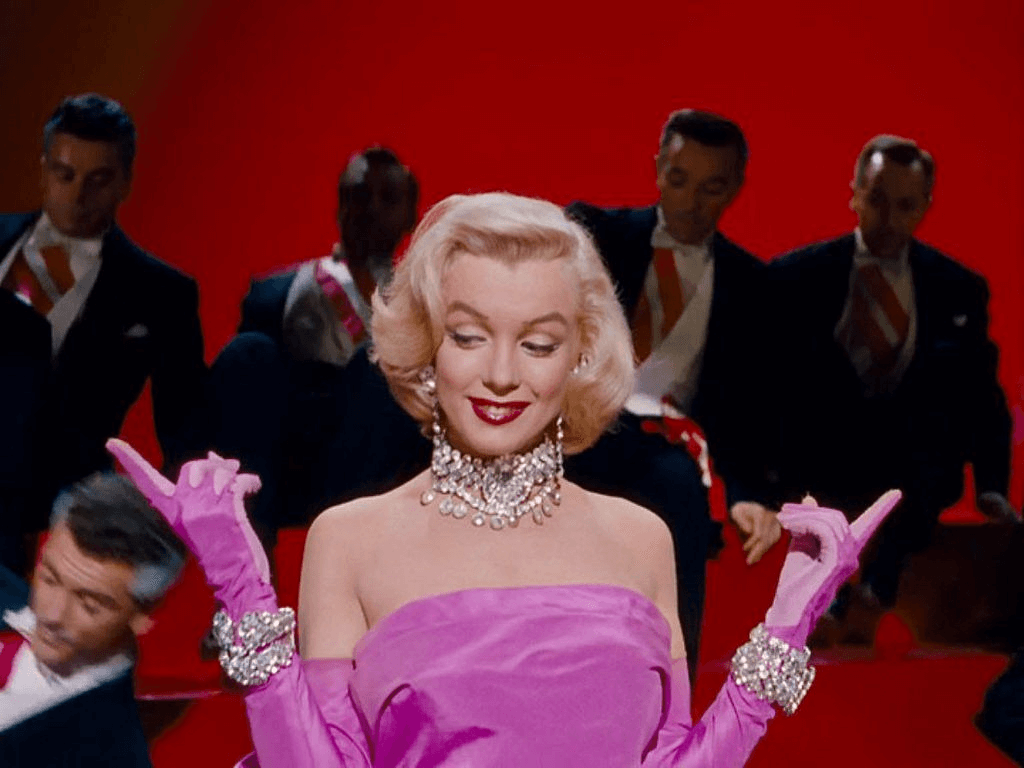 Top 5 Hollywood Diamonds That Stole the Screen
Diamonds have been an integral part of Hollywood storytelling for decades, from Titanic to Breakfast at Tiffany's, and have shaped some of the most iconic moments in film history.
Diamonds have stolen the big-screen spotlight for years, whether it was Marilyn Monroe singing "Diamonds Are a Girl's Best Friend" while covered in extravagant jewels in Gentlemen Prefer Blondes or Richard Gere surprising Julia Roberts' character with a ruby and diamond necklace in Pretty Woman.
Here is a look at the top 5 Hollywood diamonds that almost upstaged the actor who wore them.
Gentlemen Prefer Blondes
Marilyn Monroe plays a diamond-digger in the 1953 film Gentlemen Prefer Blondes, looking for a wealthy man to marry who can support her gemstone addiction. The Moon of Baroda is the stone on Monroe's necklace that she wears while belting out her famous rendition of "Diamonds Are a Girl's Best Friend." Marie Antoinette and Maria Theresa of Austria were among the famous owners of the 24-carat pear-shaped diamond before it was worn by Monroe.
Breakfast at Tiffany's
The first scene of this 1961 film, based on Truman Capote's novella, shows a glamorous Holly Golightly eating a Danish and sipping coffee in front of a Tiffany & Co. while casually rocking an opulent Chanel pearl and diamond necklace. Audrey Hepburn was transformed into a Hollywood fashion icon thanks to the intricate and extravagant piece, which came with a matching Tiffany diamante hair ornament.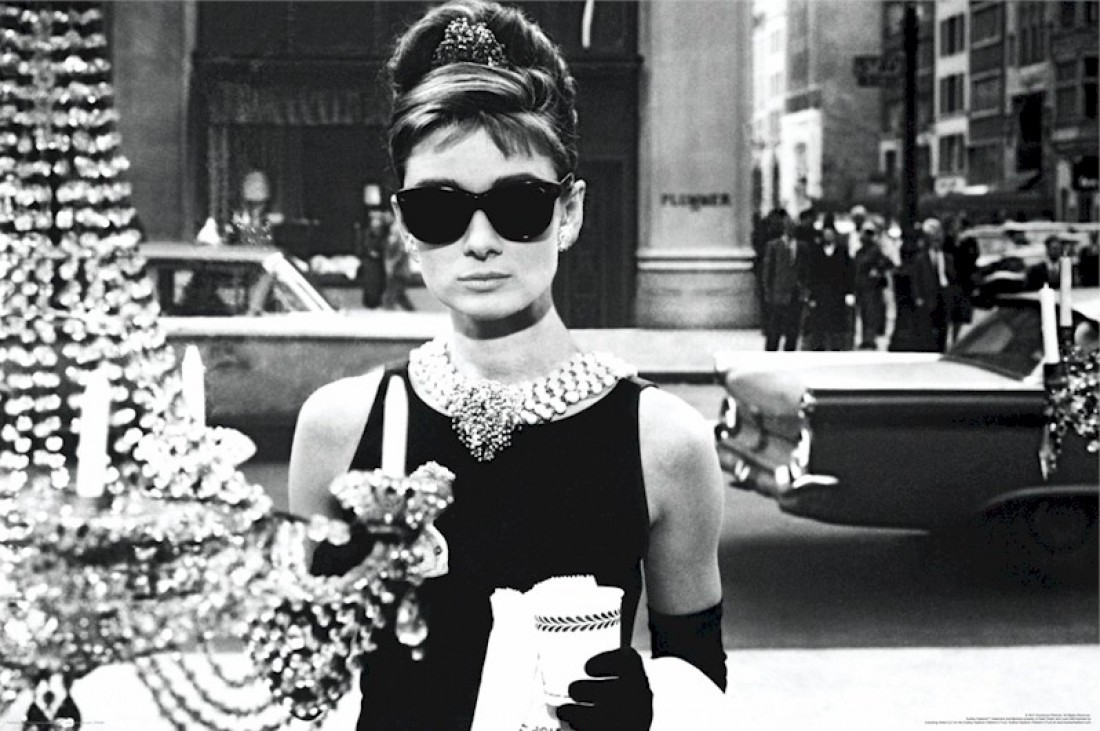 The Pink Panther
Princess Dala receives the "Pink Panther," the world's largest diamond, as a gift from her father when she is a child in Peter Sellers' classic 1963 comedy. Sir Charles Lytton, a jewel thief known as "The Phantom," colludes with his nephew to steal the coveted gem, is played by David Niven. The fictitious jewelry piece featured in the film was once regarded as Hollywood's most famous pink diamond but, unlike the pink diamonds rocked by Hollywood stars these days, was completely fake.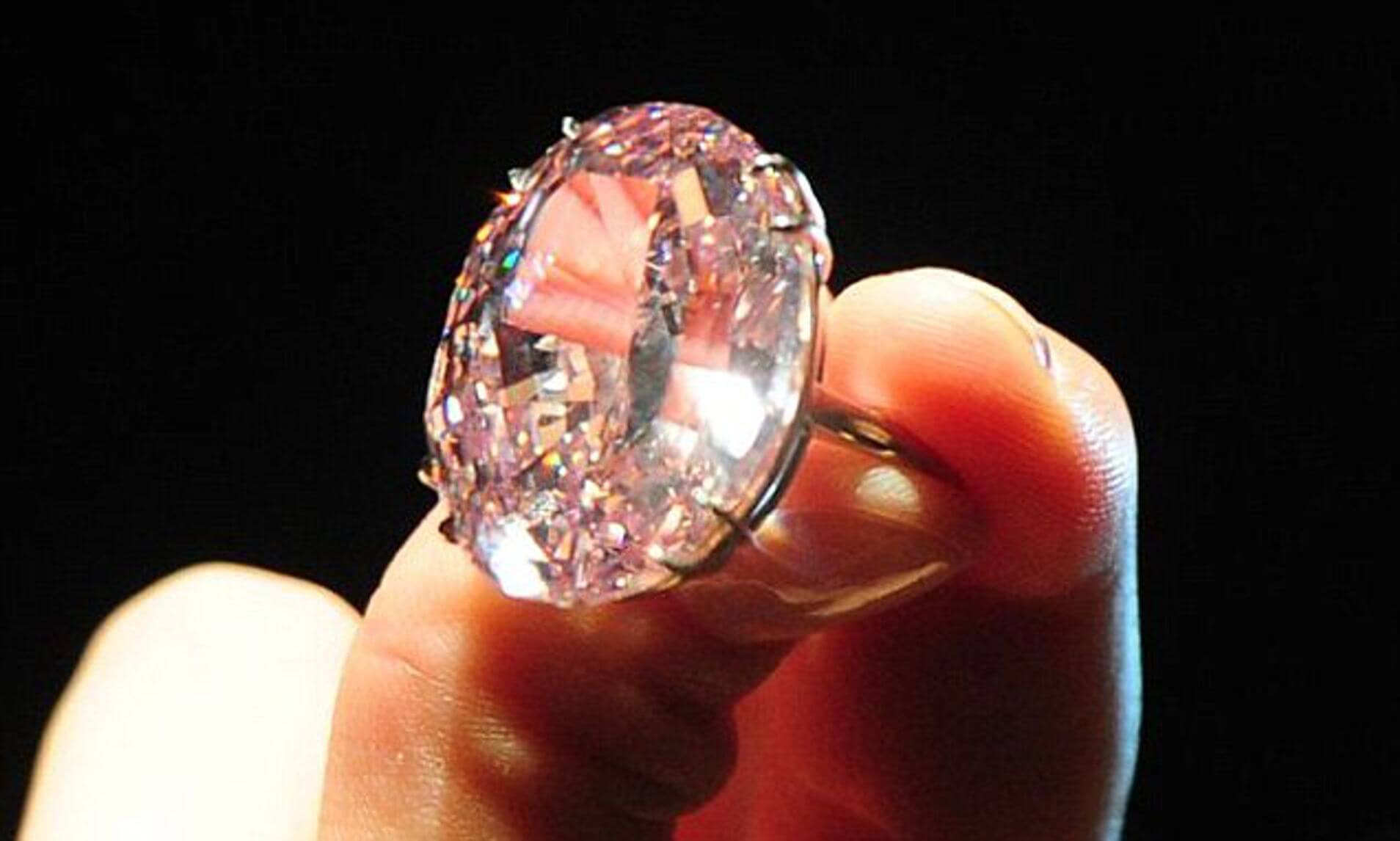 Pretty Woman
The scene where Edward Lewis (Richard Gere) presents Julia Roberts' character, Vivian, with a blue velvet box containing a ruby and diamond wreath necklace, which she responds to with animated laughter after he nearly snaps the box closed on her fingers, is one of the most famous in Hollywood history (director Garry Marshall has said that moment was originally meant as a practical joke on Roberts that would be included on a gag reel, but it was later decided to include it in the final version of the film). The necklace, which was custom-designed for the movie by French jeweler Fred Joaillier, is valued at $250,000. According to IMDb, a security officer from the jewelry store stood intently behind Marshall while filming the opera scene, armed with a gun.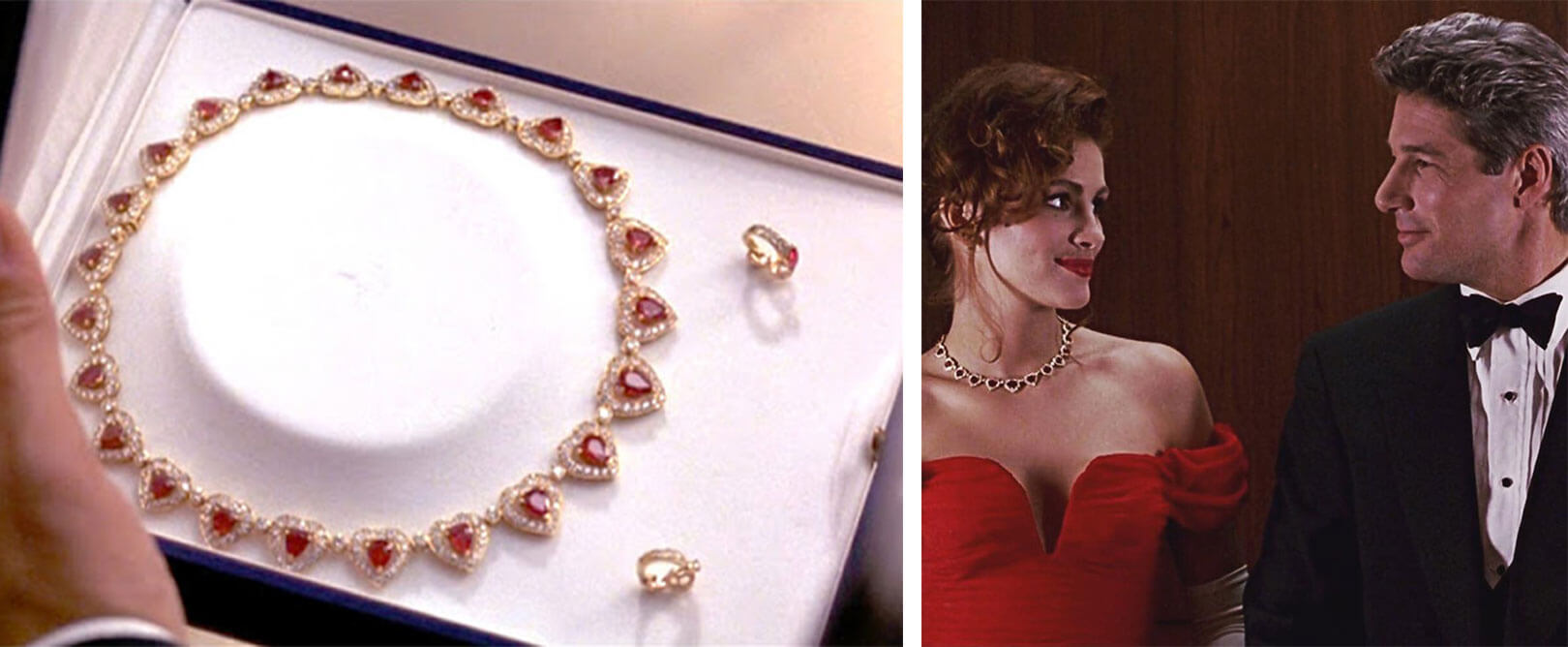 Titanic
In Titanic, Kate Winslet's character is given a blue heart-shaped diamond necklace by her steel tycoon fiance (Billy Zane). The "Heart of the Ocean," as the fictional stone is known, was once owned by King Louis XVI and was shaped into a heart following the French Revolution. Following the completion of the film, designer Asprey & Garrard created a replica of the necklace featured in the blockbuster, which was made up of a single 170-carat sapphire and 65 diamonds totaling 30 carats. The necklace was sold for $2.2 million at a charity auction and loaned to Celine Dion for her performance of "My Heart Will Go On," the Titanic theme song, at the 1998 Academy Awards.