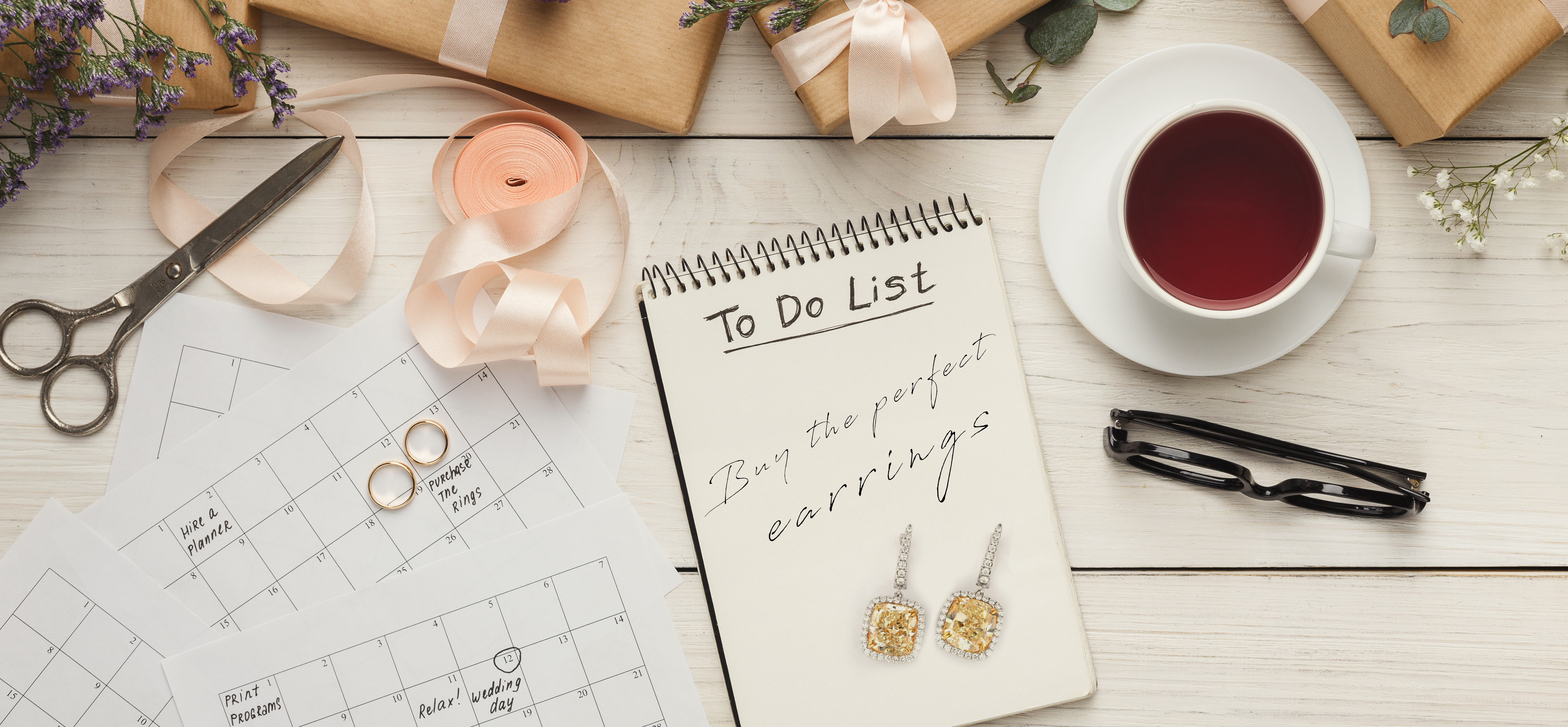 Top 5 Earring Pairs To Match Your Wedding Dress
Getting set for your wedding in 2018?
You must already have your wedding dress all planned out and organized, selected the perfect pair of shoes to match and perhaps even booked your make up artist in advance.
But have you thought about the jewelry you will be wearing on your big day other than the wedding ring of course?
If you're looking to be blinged out on your big day or maybe even looking for just the right sparkle to accentuate your look, we have put together our top five earring pairs to match your wedding dress.
Earrings that aren't just for one day but can be worn long after you walk down the aisle.
Investing in the right wedding jewelry is essential.
With our selection of diamond and some gemstone studded earrings we can be sure you will be wearing and cherishing these pairs long after those wedding bells ring.
Attached to a sturdy lockable clip, this pair of Fancy Pink Diamond earrings that comes set with white diamonds in a rose gold setting will have you swooning over it.
Its unusual design has a variety of diamonds in all shapes and sizes adding sparkle from every angle. The soft, feminine pink that emulates confidence will surely stand out from your 'all white' ensemble.
The classic stud is just right if you're opting for a more traditional look.
This pair of hexagonal studs has a brilliant twist.
Set with a Round Brilliant, 'D' colored diamond pair at its center that amounts to 1.81 carats it is a beautiful choice.
Channeling the bold side in you, it comes set with a halo of emerald cut diamonds that allows light to enter each gem. An elegant choice it will make a fashion statement for years to come.
Looking for a warmer choice, even for our big day is completely justified.
The golden, honey colored hues, that reflect light so well always tend to make an eternal statement.
Featuring a magnificent cushion cut Yellow Diamond that amounts to 10.73 carats at the center of this pair, it will be the perfect wedding accessory.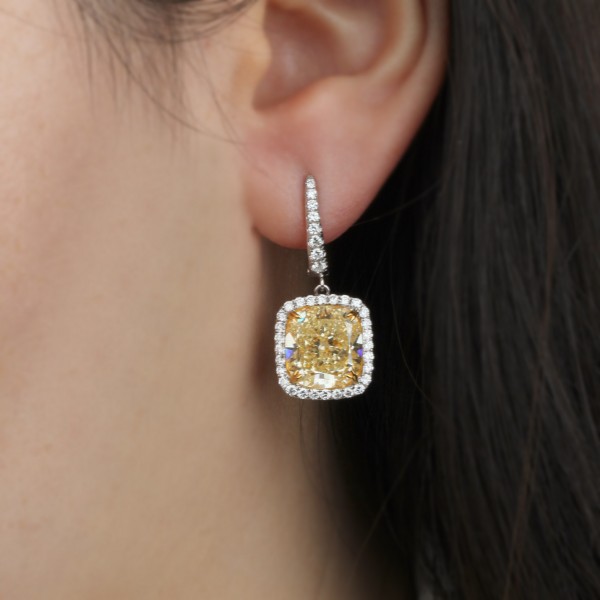 Lets not forget the "something borrowed something blue" tradition.
With Blue Sapphires that show off the gems natural growth pattern, this pair of oval cut Sapphire and diamond earrings is great to keep up to traditions with a modern twist.
Rich indigo colors that fill the gemstone speak of loyalty and love, embodying all that a marriage symbolizes.
Mined in Srilanka, these sapphires are some of the best gems the world has to offer.
If its one trend we cannot get enough of, it's the mélange of shapes and sizes.
Like this pair of cascading earrings set with fancy yellows and luminous white diamonds.
Set with a pair of heart shaped canary's at the top, there's no reason this pair wont complement your elegant lace gown.
A natural design, it will make a chic choice for years to come.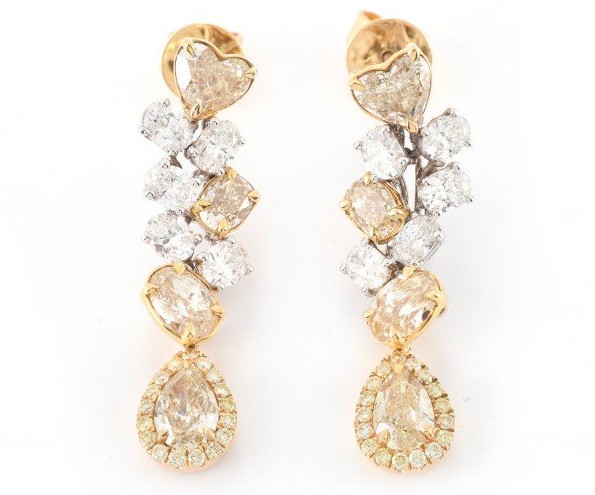 Come pick out your wedding jewelry with the Asteria Diamonds team and we will surely help you pick a piece just right for you to walk elegantly down the aisle.