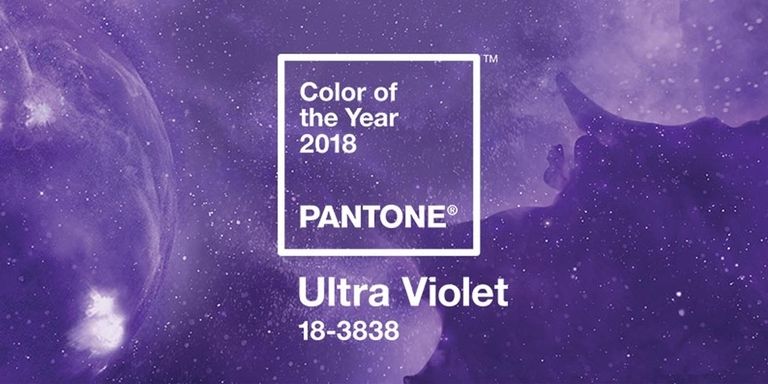 Time for some Ultra Violet Vibes
Now that the New Year is finally here, it's time to make sure your jewelry is ready for 2018.
At Asteria Diamonds, we are breaking down the color of the year with a few diamond tips to help you glide well prepared into the year.
With the announcement of 2018's color Ultra Violet, it seems as if this spiritual color has taken on a new life.
A hue that points towards the future, facilitating countless opportunities, investing in a sensational Ultra Violet diamond seems only natural.
Our a selection of diamonds that work perfectly into the theme of the New Year, will leave you wondering which Purple-Violet diamond to seal the deal with.
Here is an example of a ravishing oval cut, 0.11 carat Intense Fancy Pink Purple diamond that embodies the color of the year all into one.
Certified and part of our collection, this vividly colored purple toned diamond will surely inspire.
Purplish Violet diamonds resonate with people.
The warm, regal colors add a certain opulent charm that instantly connects to the timeless Edwardian period.
A color that personifies new beginnings, these gems make a lovely present, as they will surely touch the heart.
Illuminated with the color of nobility, this 1.51 carat Fancy Intense Purple Pink diamond is a lovely example of the color of the year for 2018.
Resilient as with all carbon rich diamonds, a purple to violet colored diamond will always make a good choice for rings.
Their durability marked at 10 on the Mohs scale is coupled with color and enjoyable sparkle when set as a ring.
An amalgamation between sweetness and the desire to conquer what lies ahead, these symbolic lilac colored gems will stir up many emotions.
About the Ultra Violet Color
Diamonds are known for their colorless properties, but our carefully put together collection of Purple Diamonds has colors from light saturated purples to the deeper, cooler violet tones that balance sparkle and color.
Did You Know:
Pure purple shades are only occasionally mined and are one of the rarest of all naturally colored diamonds.
This warm, seductive, cushion cut gem weighing 0.14 carats has a Fancy Deep Purplish Pink color.
A great choice if you're looking to create a small yet powerful purple diamond engagement ring laying the emphasis on the gem.
Colored by distinctive factors that give rise to the deep, rich, velvety color, these regal gems are layered with meaning and will have a long lasting legacy.
A close relative to Pink and Red diamonds, Purple diamonds like the former two gets its color from structural graining that tends to absorb light differently. It has also been noticed warmer toned purples absorb light at two different spots on the spectrum resulting in the gems distinctive color.
The cooler toned, violet indigos on the other hand get their color from high levels of hydrogen that add brilliance with a subtle, thoughtful purple color.
A color that is omnipresent on the runways, Ultra Violet as seen in 0.24 carat diamond works well with wardrobes of today.
A versatile color that can take you from day to night, its time you think of investing in a gem that's easy to clean, durable, glittery and symbolic.