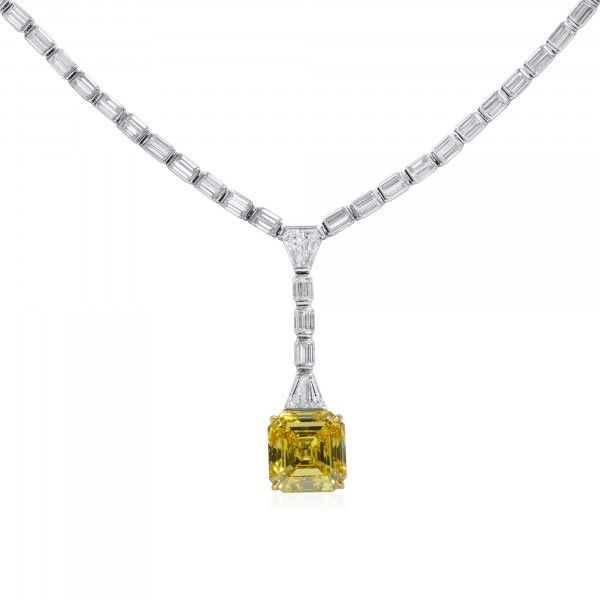 The World's Rarest Diamond
The most powerful tool you have when shopping for diamonds is knowledge. In the world of precious stones, diamonds are the most popular, which is why most people are already familiar with the 4Cs (colour, cut, carats, clarity).
But what if you're looking for something different from the typical diamond? In this article, we examine three of the rarest diamonds worldwide and explain why they are so special.
4C's of Diamonds
Diamonds have four essential qualities that determine their beauty and structure. Within the diamond, the 4Cs interact with one another. Besides determining the appearance of the diamond, they also determine its quality.
In diamonds, for example, cut quality, colour, and clarity all contribute to how well light is reflected and, invariably, the quality of a diamond.
Here are the 4Cs of a Diamond
The Cut
Cut is one of the most critical factors that affect the beauty of a diamond. Diamond Cut is primarily concerned with the angles, proportions, symmetry, brilliance, fire, scintillation, and finishing details of a diamond.
Besides affecting a diamond's ability to sparkle, these factors also impact its overall aesthetic appeal.
There are five grades of diamond cut according to the GIA diamond cut chart: Ideal, Excellent, Very Good, Good, Fair, and Poor. According to the diamond shape, Ideal and excellent grades describe the proportions and angles cut to maximise brilliance and fire.
The Colour
The colour of a diamond is measured based on its whiteness or colourlessness. The GIA grade diamonds from D to Z, with D being the most colourless diamond and Z being the most yellow or brown. Different diamonds may appear in different colours depending on their cut, carat weight, and shape.
The Clarity
Clarity grades diamonds for their ability to be free of inclusions and blemishes. Each clarity grade is shown and summed up on this diamond clarity grading scale. You'll notice that inclusions and blemishes become more visible as you move across the diamond clarity chart. Because of this, some imperfections cannot be seen with the naked eye; each diamond must be examined individually.
A diamond's blemishes and inclusions may interfere with light passing through it, depending on its size, location, and brightness. Because of this, the diamond's brilliance and beauty are dulled, which diminishes the high-quality Cut.
Carat Weight
Many people think that "Carat Weight" refers to the diamond's size when they hear the term. Diamonds are weighed not by their size but rather by their carat weight. One carat of diamonds weighs approximately 200 milligrams or 0.2 grams. That's about the weight of a quarter of a raisin. The size of two 1 Carat Diamonds may vary depending on their shape and how they are cut.
The List of Rarest Diamond In The World
The Graff Venus
It's no secret that Graff's newly unveiled Venus is one of the most beautiful diamonds in the world. A flawless heart-shaped stone weighing 118.78 carats, made with specially invented tools, took many months of thought and effort to create and is well worth every hour.
Despite its clarity and purity, the object has an unimaginable depth and warmth. At Lesotho's Leteng mine, in which Graff is a significant shareholder, the 300-carat rough was found in June 2015. There was no doubt about its superior quality, and its cuboidal, slightly pointed appearance suggested a pear-shaped or heart-shaped main stone. To avoid flaws that closer inspection revealed and to stress the marvellous gem's romantic symbolism, the latter was chosen. As a result of the second polish, Graff Diamonds' founder and chairman Laurence Graff lost a fraction of a carat. However, the diamond was rated internally flawless after the first polish.
In a beautiful wooden box, Venus is currently unset. While no price has been announced, it is sure to break records. As an alternative, 22 satellite gems are available, ranging from substantial gems of 15 or 13 carats to modest ones of one or a half carats. It is far from impossible to own a piece of the latest legendary diamond.
The De Beer Millennium Jewel 4
The largest oval blue diamond ever offered for auction is a 10.10-carat, Internally Flawless, Fancy Vivid diamond set to be sold by Sotheby's Hong Kong on April 5, 2016. A subsequently attempted jewellery heist was made on the Millennium Jewels collection, which included ten rare blue diamonds and one 203.4-carat white diamond (the Millennium Star).
In November 2015, the Blue Moon of Josephine, a diamond from the Millennium Jewel 4 collection, sold for $48.4 million, and the current estimate sit between $30 and $35 million.
The Cullinan Heritage Diamond
Featuring 383.4 carats of flawless diamonds, this necklace was designed by Hong Kong-based jewellery artist Wallace Chan. Chow Tai Fook purchased a 507.55-carat rough diamond in 2010 for $35.3 million that contained 24 stones, including the 104-carat internally flawless centre stone.
A bat, green jadeite, and white jade represent good luck, and butterflies symbolise the eternal love in this necklace, which represents 47,000 hours of labour. Its modular design makes it the ultimate transformer jewel for your capsule collection because it can be worn in 27 ways.
The Pink Legacy
On November 13, 2018, Christie's will offer the largest Fancy Vivid pink diamond at auction when the Pink Legacy diamond weighs 18.96 carats. Pink Legacy, a diamond graded Type IIa, is a decedent of the Oppenheimer family and is valued in the region of $30 to $50 million. This diamond is rare, only earning Type IIa classification in only 2% of cases. In 2017, Christie's sold a 14.93-carat Fancy Vivid pink diamond for $32.48 million, the closest comparison.
The Lesedi La Rona Rough Diamond
A massive 1,109-carat rough diamond, the Lesedi La Rona diamond, was acquired by British fine jewellery house Graff for $53 million following an auction at Sotheby's London on June 29, 2016. A massive 3,106-carat diamond found in 1905 was hailed as the most momentous discovery since the Cullinan Diamond was discovered in November 2015 in the Karowe mine in Botswana.
When cut and polished, the Lesedi La Rona's composition means it can yield the world's largest top-quality diamond, even though it is not as large as the Cullinan. It will be interesting to see what Graff's master artisans create from this stunning stone and what treasures await prospective buyers once the piece is in the hands of one of the world's most excellent diamond experts.
The Graff Pink Diamond
Even though Graff Pinks are much smaller than their colourless and yellow counterparts, at 23.88 carats, they are regarded as among the most desirable and rare gemstones in the world. One of the few genuinely pink diamonds to surpass five carats was purchased by Laurence Graff for £29 million in 2010 as a rough 24.78-carat stone. One of the world's most significant and most valuable perfect pink diamonds was created after painstakingly removing less than one carat.
The De Grisogono flawless D-colour Diamond
With Christie's, Geneva-based De Grisogono is partnering with its 25th anniversary and offering one of the largest clear, D-colour diamonds ever sold at auction. It took 11 months to cut and polish the breathtaking emerald-cut diamond, which weighs 163.41 carats, from the rough discovered in the Lulo mine in Angola in February 2016. In addition to the diamond, 14 craftsmen spent around 1,700 hours crafting an asymmetric necklace with 18 diamonds and two rows of pear-cut emeralds. Christie's Magnificent Jewels sale in Geneva on November 14, 2017, will feature the necklace, whose estimated price has not yet been disclosed, in addition to several other essential stones from De Grisogono.
The Incomparable Diamond
In addition to its enormous size, this yellow-brown diamond has a fascinating history. Diamond dealers Donald Zale, Louis Glick and Marvin Samuels obtained the rough stone after it was discovered among rubble by a Congolese girl in 1989. Her uncle sold the rough stone to De Beers Cullinan Blue before it went to Donald Zale, Louis Glick, and Marvin Samuels. After displaying the stone at the Smithsonian for a short while, Samuels carved it into a large "triolette" centrepiece and 14 satellites.
A stone offered for auction by Louis Glick at Christie's in 1988 was withdrawn when the reserve of $20 million was not reached - at least $8.5 million more than any stone had ever received at auction. When Glick tried trading on eBay in 2002, he failed to gain any interest because the lot was valued at $15 million. It later passed to Mouawad Jewellery, who used it as the centrepiece of the world's most expensive necklace, the L'Incomparable, which is currently unsold and sells for $55 million.
The Wittelsbach-Graff Diamond
Graff's possession of the Wittelsbach-Graff diamond is proof of its dealings with some of the world's finest diamonds. An exquisitely rare 31.06-carat internal flawless deep blue stone came from Andhara Pradesh's Kollur mines and was once part of King Philip IV's daughter's dowry. The Smithsonian and Natural History Museum in New York has displayed the piece since Laurence Graff purchased it in 2008 for £16.4 million.
The Pink Star Diamond
At Sotheby's Hong Kong on April 4, the largest Internally Flawless Fancy Vivid pink diamond will be auctioned, and its estimated price may exceed $60 million. De Beer spent two years cutting and polishing the Pink Star, a 132.5-carat rough diamond unearthed in Africa by De Beer in 1999. This stone is renowned for its chemical purity, internal clarity, and medium weight. As of 2016, Oppenheimer Blue holds the title of the most expensive diamond in the hands of the Pink Star, which was previously offered for sale at Christie's Geneva in 2013 for $57.5 million, but the buyer defaulted.
The Unique Pink Diamond
This 15.38-carat pink pear-shaped diamond is the largest Fancy Vivid pink diamond ever offered at auction. On May 17, 2016, Sotheby's Magnificent Jewels and Noble Jewels sale in Geneva sold the gem mounted in a ring created by Cora International.
Authentic-coloured diamonds make up less than 5% of all diamonds. The Unique perfect Pink holds a Type IIa certification from the Gemological Institute of America - the most chemically pure diamond category. A new owner will be able to rename this scarce stone, thus memorialising their purchase for future generations.
The Golden Empress Diamond
In addition to Graff's Golden Empress, another top-ranking rare diamond has made its way into the list. A 299-carat opaque diamond was found in Lethoso that was cut into the Fancy Intense cushion cut yellow diamond weighing 132.55 carats. Six pear-shaped satellite diamonds and two brilliant round diamonds were also found in the rough diamond.
Golden Empress is the newest offering from this world-renowned jeweller. It can be made into bespoke pieces or set with 30 other yellow diamonds to create a truly unique and covetable piece.
The Millennium Star Diamond
In addition to being the second-largest flawless grade D (top colour) diamond in the world, this 203.04-carat diamond is the star of De Beers' 1999 Millennium Diamonds collection. It was so famous that within weeks of going on display at the Millennium Dome, the Metropolitan Police foiled an attempt to steal it during a jewellery heist. The stone is cut from a 777-carat diamond discovered in 1990.
De Beers maintains that the diamond's rarity, clarity, and irreplaceability make calculations of its monetary value irrelevant, despite its estimated carat-weight value of $5 million. Nonetheless, they could be persuaded at the right price.
The Artemis and Apollo Diamond
This May, Sotheby's Geneva could set a record for the most expensive earrings ever sold when a pair of coloured diamonds goes under the hammer. A pair of Apollo and Artemis diamond earrings, named for the Greek brothers and sisters of power and beauty, are currently available. Still, they will be sold separately due to their exceptional quality and value. The prized Fancy Vivid Blue diamond is Apollo, which is 14.54 carats valued at $40 million. Its 16-carat sister, a Fancy Intense Pink diamond, is worth $14.5 million. If they are sold separately, their new owners will likely reset them if they are pear-cuts.
The Oppenheimer Blue Diamond
When Christie's Magnificent Jewels sale in Geneva took place on May 18, 2016, the Oppenheimer diamond, one of the rarest gems in the world, became the largest Vivid Blue diamond ever auctioned. Presented with a monograph from the Gemological Institute of America attesting to its rarity, provenance, and clarity, this 14.62-carat rectangular-cut stone was named for its previous owner and diamond connoisseur Sir Phillip Oppenheimer.
It sold for $57.5 million, shattering the record for the most expensive blue diamond, estimated at $38 - 45 million.
Conclusion
That's it! You can find these diamonds only in a few places in the world. To select the best diamond, you need to know the concept of the 4Cs. According to their explanation of why these diamonds are so expensive, if a diamond has a high level of 4Cs, its price and rarity are also great.
Should you have further clarifications when it comes to diamonds, you may contact us here!
FAQs
How rare is a black diamond?
It is scarce to find fancy black diamonds and Carbonados. Coloured diamonds account for less than one in ten thousand natural diamonds and less than one percent of black diamonds among these coloured diamonds. Carbonados and natural black diamonds are extremely valuable and expensive due to their scarcity.
Which diamond is the cheapest?
In terms of carat-per-carat, emeralds and asschers are the least expensive cuts. These diamonds are step-cut, so there is less waste when cut from rough stones, which will cost the same no matter how they are cut.
What is the best diamond from which country?
Botswana is the world's second-largest diamond-producing country by volume but ranks first in value. It was estimated that Botswana mined 23.2 million carats worth $3.63 billion in 2013.
What makes red diamonds so rare?
Like colourless diamonds, red diamonds are made entirely from carbon and do not contain any impurities such as nitrogen or boron. A red diamond is red because of its rare atomic structure.