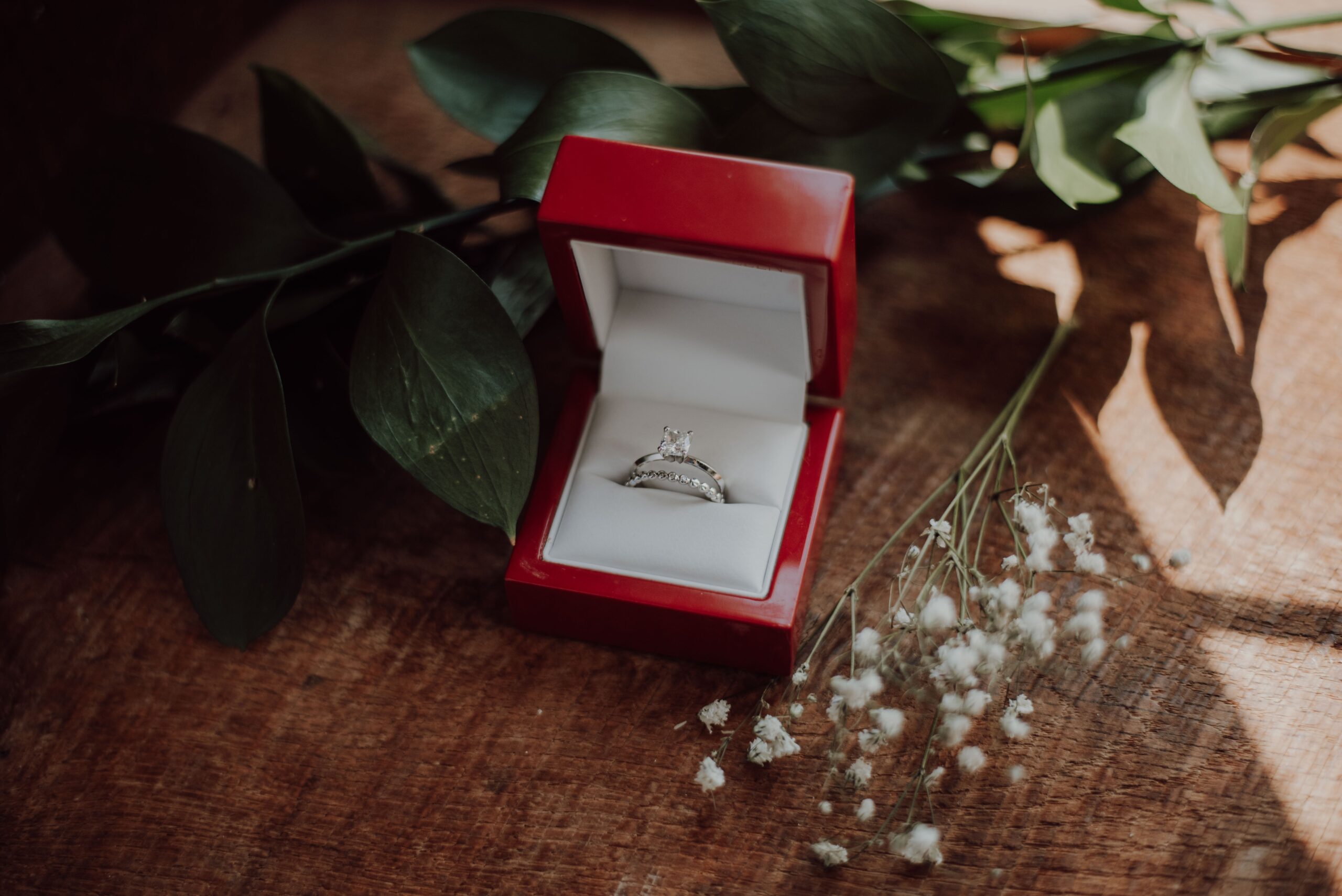 The Ultimate Guide To Picking The Right Contemporary Engagement Rings
No matter what kind of engagement ring you opt for, whether you shop together or leave the decision to your soon-to-be spouse, it should last a lifetime. Having delayed weddings for two years, couples are making their jewels instead of sticking to tradition.
There will be a strong trend towards grandiose styles for bridal rings and all aspects of bridal wear. Astteria has a world-renowned team of jewellers known for their bespoke pieces if you want to make your engagement ring more memorable!
Contemporary Engagement Rings You Cannot Miss Out On
1. Toi Et Moi
Recent years have seen a tremendous increase in the popularity of multi-stone engagement rings among celebrities, and you can expect the style to continue for quite some time.
We are expected to see double and even triple stone rings and a combination of gemstones and stones. Plenty of people like to choose unique diamonds and gemstones to simultaneously illustrate the meaning of the love story being told through the two gemstones.
It is not just the symbolism of togetherness that makes a Toi Et Moi engagement ring unique, but also how the stones are paired together in such a way as to enhance the beauty of the other stone.
It is a style of diamond engagement ring that has been known for centuries, even though it may be a modern and unique trend. The diamond three stone ring is also said to symbolise a relationship's past, present, and future as a couple of journeys through the various stages it is at during each stage of its life.
2. Gender-Neutral Rings
In the past few years, more options have been available for gender-neutral rings in the marketplace. There is so much to be excited about; it is only the beginning.
Design patterns with simple, gender-fluid shapes will continue to gain popularity. Bella Hadid, Dua Lipa, and Kylie Jenner are leading the pack by opting for chunkier jewellery pieces this year, which is a good sign that the jewellery trend is here to stay!
Even though dainty rings are still on-trend for engagement rings, more women are choosing to wear bolder, chunkier styles that are more often associated with men's fashion instead of the more traditional dainty designs.
3. Colorful Gemstones
In recent years, coloured stones have become more popular, allowing couples to choose something vibrant and bold to represent their love story. Several options are particularly popular, including emeralds, morganite, and sapphires.
The demand for coloured engagement rings and wedding accessories, such as colourful bridal gowns, has surged in recent months, which can explain why the top-selling rings we saw last month were not diamonds, but other stones instead.
4. Vintage Nostalgia
The antique engagement ring industry has taken over the fashion industry in the same way thrift and vintage items have done for the fashion industry. Vintage-inspired rings are a great alternative to one-of-a-kind items, and you can still stay true to yourself while wearing them.
By updating the band, diamond cluster ring shapes, or cuts, as well as adding milgrain, hand engraving, draping, and filagree details, a timeless style becomes younger and more elegant.
Engagement rings inspired by vintage pieces are about adding sentimental value while creating your style. There is even a resurgence of traditional cushion cuts. There is no surprise that cushions are trending ahead of other classic styles among brides-to-be since they have always been a safe and timeless choice.
5. Contoured Stacks
In the past few years, stacked rings have been one of the most popular trends in the jewellery industry. Depending on the shape and combination of the shapes the customer chooses, the design allows them to get creative.
Stacking a set of pieces can also enhance an existing piece by bringing it to the forefront. Stacking and nesting wedding styles are the best ways to highlight your centre gem uniquely and add a dramatic look. This will also work well with an emerald cut diamond ring.
6. Black Ice
Rather than following the traditional wedding trend, couples are opting for something more unique this year. As we enter the first month of the new year, it seems that black diamond engagement rings are having a big moment.
Many people were reminded of Carrie Bradshaw's famous black diamond ring after the reboot of Sex and the City, so there has been an increase in sales of black-stone rings since then!
7. Big And Blingy
Generally, larger engagement rings are better–at least in terms of engagement rings that will be popular. Couples who are planning to tie the knot soon are looking for bridal gowns that are grand and extravagant.
Using bold shapes, large diamonds, and halo cuts are becoming increasingly popular in jewellery. The number of halo cut rings being purchased increased from last year.
8. Oval Shapes
There has been a surge in the popularity of oval-shaped diamonds in recent years, and this trend will only continue. Ovals are characterised by their soft, oblong shape that draws attention to the hand and makes the fingers appear longer thanks to their soft shape.
As a white diamond, it can speak for itself or be enhanced by adding additional stones or a decorated band to raise its profile. Solitaire ovals are also enjoying a resurgence in popularity.
9. Surprise Diamonds Details
More and more rings are to be found with bonus stones, such as hidden haloes and accents on the galleries, that will be seen in the future.
Creating a ring with diamonds crafted beneath its centre gemstone is an unprecedented trend, intending to add extra sparkle to otherwise understated styles and add a unique touch of personalisation. They make for timeless modern classics with a twist and a personalised touch when paired with solitaire styles.
Conclusion
The unique engagement ring is steadily rising in popularity following the lull in proposals and engagements during the past two years. If you are looking for your own contemporary set, you can never go wrong with Astteria's newest collection. Here are also some of the key highlights of choosing engagement rings contemporary:
Choose bolder, more colourful, and chunkier pieces.
Maintain a timeless charm with elegant styles and trends that are up to date.
Have an engagement ring that mirrors your and your soon-to-be spouse's personality and style.
Indulge in a unique engagement ring of rose gold or yellow gold.
FAQs
What rings are in style for 2023?
The style of rings in 2023 will be different from the ones we have seen so far. Trends such as gold or platinum ring, wedding ring and recycled gold ring are a few examples of what will be coming in the future.
The use of rings in style will continue to evolve and increase as technology advances. People are more interested in design than just a simple piece of jewellery that can be worn on any finger.
What diamond shape is most flattering?
Diamonds are a very expensive and precious metal. The diamond shape is beautiful and flattering. It is made of many facets that make the diamond look more attractive. A diamond shape is a type of jewellery with a flat face and a round brilliant or heart-shaped back.
What is a good size for an engagement ring?
If you are looking for a ring, you will certainly have some ideas about what size it should be. You may have already tried to find one, but it didn't work out. Or you don't know how to choose the right ring size. Ring size is the most important information to get from a man or woman. Ring size is also an important factor when it comes to buying modern engagement rings.