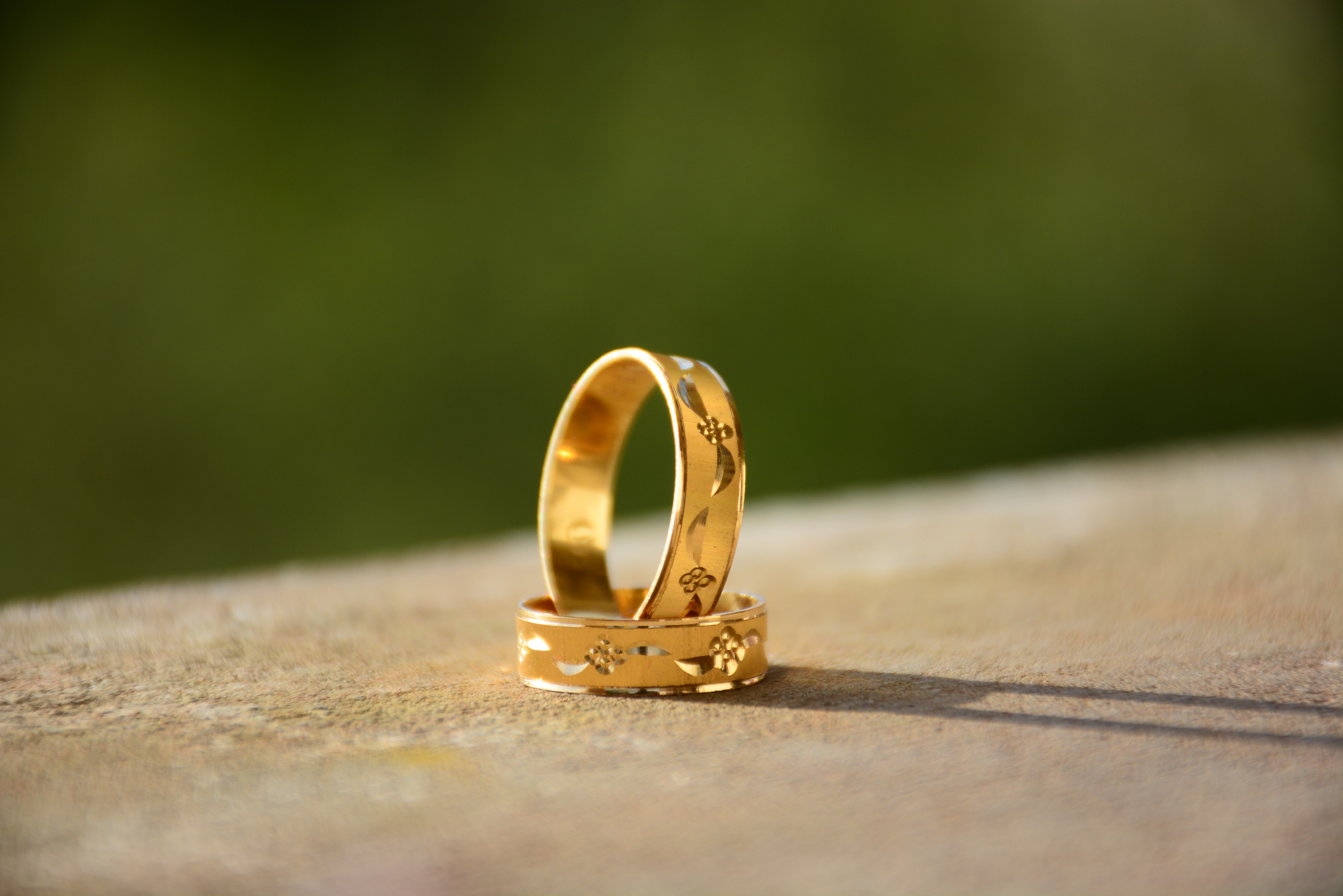 The Significance Of An Engraving On An Engagement Ring
Engagement rings is an important piece of jewellery for a couple. They can symbolise their love for each other and can be a symbol of future relationships.
Imagine adding a meaningful engraving to the package, and you have a life-long deal!
If you're considering getting an engagement ring, there are a few things you might want to know before purchasing yours.
Engagement Ring Engravings
Engagement ring engraving is a process that involves etching or carving a design into the metal of a ring to represent a personal relationship. Engagement rings can be personalised with any inscription you choose, and they are often a gift for someone special.
The engagement ring is not just an accessory but also an important part of the wedding ceremony.
The bride-to-be wears it on her left hand, on the fourth finger, which is said to be the "ring finger" because ‌this is where a vein from the heart runs directly to the brain. This vein was called "the love line", so wearing an engagement ring on this finger would keep love in one's life.
An engraving makes the engagement ring so much more personal and less indifferent. But sometimes, it can get difficult to choose the right words to put as an engraving, so let's look at the different types of engravings you can consider.
Types Of Engraving
1) Traditional
Traditional engagement ring engravings are a popular type of engraving which typically involves using a name or date on the ring. This engraving is often used to show that the couple has been married for a certain period. It can also be used as a way to show off the ring.
2) Romantic
Romantic engagement rings often feature a design or inscription that signifies a commitment to the other person. They can be made from metal, including metalsmithing supplies like gold and platinum. Affixing the ring is also important, as it needs to be properly done to maintain the look and feel of the ring.
3) Funfetti
Funfetti engraving is a popular technique that prints text onto finished products such as jewellery ornaments. This type of engraving typically uses small dots to create patterns or images. This method is called "funfetti" because it can create different patterns and designs depending on the spacing of the dots.
4) Perle
Perle Engraving is an engraving that uses large dots to create the design and pattern. The larger dots are more visible than the small engravings, so they are generally used for illustrations.
5) Rococo
Rococo Engraving is a style that was popular in the 1800s and was used to create beautiful designs on objects like porcelain and pieces of jewellery. Rococo Engraving typically uses large scrolls, leaves, and flowers to create patterns.
Ring Engraving Idea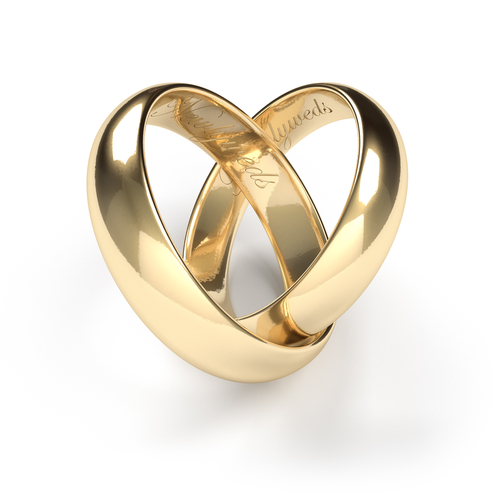 1) Names
Engagement rings come in many styles and designs, but there is one thing that all engagement rings have in common: the name engraved on them. Engraving your partner's name on an engagement ring can be a very romantic gesture, or it can be practical if you want to make sure you know who owns what jewellery.
Engrave your partner's name on an engagement ring for a romantic gesture, or engrave their name as identification, so you know who owns what jewellery!
2) Dates
The tradition of engraving dates on the inside band goes back to the Victorian era when it became popular for women to wear their engagement rings on their left hand, next to the wedding band. The date is often engraved with Roman numerals or Arabic numerals and translated into a language that is meaningful to the wearer and her partner.
3) Romantic Engravings
Engagements are still considered the ultimate symbol of love and commitment. And while there are plenty of ways to express your love and commitment, some people choose to do it more permanently by engraving romantic messages on their engagement rings. These engraved messages can range from sweet, short sayings to long quotes that can fill the entire inside of the ring.
4) Different Words From Interconnected Words
Engagement rings symbolise love and commitment. They usually have the words "love" or "to marry" engraved on them. Engraved words on engagement rings are a way of expressing the feeling of love and commitment.
Different words can be engraved, such as:
"I love you."
"I swear to love you all my life."
"I will love you forever."
5) One Meaningful Word
The tradition of engraving a single word on the inside of an engagement ring dates back to the 19th century. The most popular words are "love," "forever," and "eternity." These engravings are often symbols of commitment, faithfulness, and eternal love.
6) A Symbol Of Promise
Engagement rings are not just pieces of jewellery. They are also a symbol of the promise made between two people who love each other and want to spend the rest of their lives together.
A promise engraved in an engagement ring is a romantic way to celebrate the commitment of marriage. Engagement rings are traditionally given by a man to a woman as a symbol of their commitment to marriage.
Conclusion:
There are many ways to personalise an engagement ring, and there are plenty of different engraving options that can be chosen. One popular option is to engrave the ring with the couple's names and the date of their engagement.
There is no limit to what can be done with an Engagement Ring Engraving from Astteria, so show your girl how much you love her today. Contact them now!
FAQs
Does resizing a ring ruin the engraving?
The answer to this question is that it does not ruin the engraving. Resizing a ring can be done without any harm to the engraved design.
The new ring size may look different from what you originally had engraved on the ring.
Do you engrave on the engagement ring or the wedding band?
Engraving is a popular way to personalise jewellery. Engraving is not limited to rings and bands but can be used on other jewellery pieces. Engraved rings are often made from gold or platinum because these metals are durable and will last for many years.
Engraving does not have to cost much money either- it can look as good on an inexpensive ring as it would on an expensive one. They rarely wear off over time, but the text may become hard to read after some time because of the metal wearing down.
How thick should a ring be to be engraved?
The thickness of a ring will depend on the type of metal used. A ring made from gold or platinum will be thicker than one made from silver or copper. Some people also believe that the width of the ring should be proportional to the size of the stone. So, if you have a small stone, make your ring thinner.