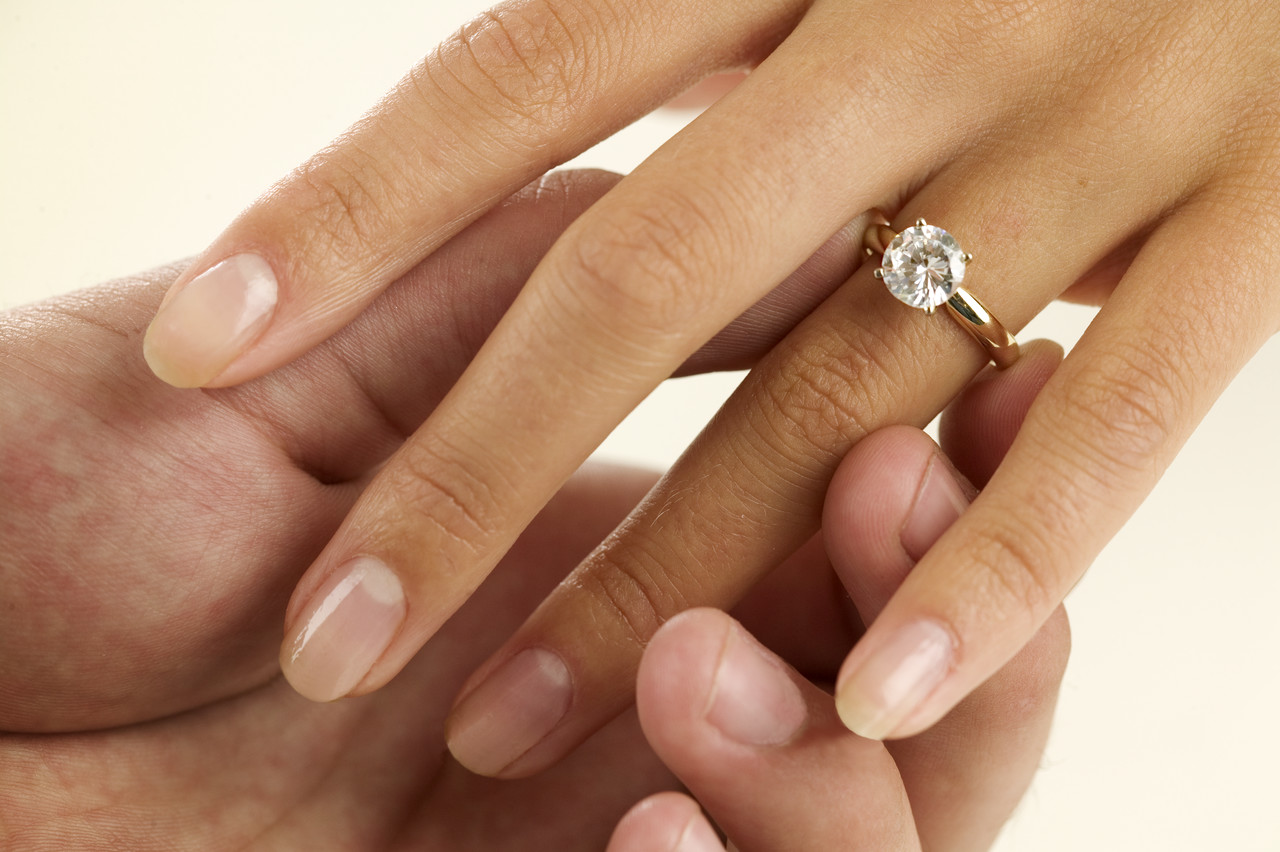 Seeking out the Perfect Engagement Ring
An engagement ring is the epitome of love. Filled with meaningful value and true emotion, an engagement ring is a circular band often studded with gemstones and diamonds that symbolize the undying commitment of a couple.
A timeless, romantic tradition, there is always a couple on the lookout for the perfect engagement ring. A mark to celebrate their love, couples often spend hours designing or picking out the best ring to fit the personality of their significant other. If you're looking for a ring for yourself, or maybe even a friend or a loved one, then this compact engagement ring guide will surely help you choose a ring that matches their style.
The Petite Lady
For a woman with delicate, petite fingers, your best bet would be to choose an ethereal yet smaller engagement ring. Finer bands, with well-matched brilliant diamonds or perhaps delicately colored gems and diamonds will add a balanced look to her graceful hands.
Like this delicate, timeless three stone ring that comes studded with a 3.00-carat cushion cut, light yellow diamond at the center.
Ever glowing, it speaks of an undying love between the couple.
A versatile choice for a woman with smaller hands, the warm yellow hues bring out optimism and joy to the relationship.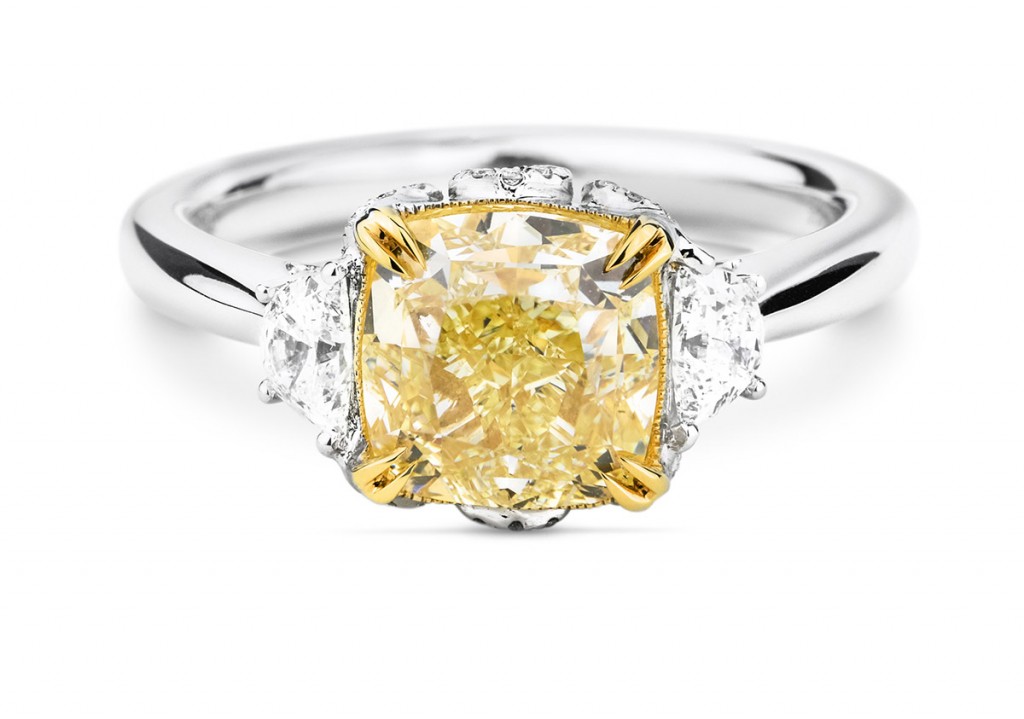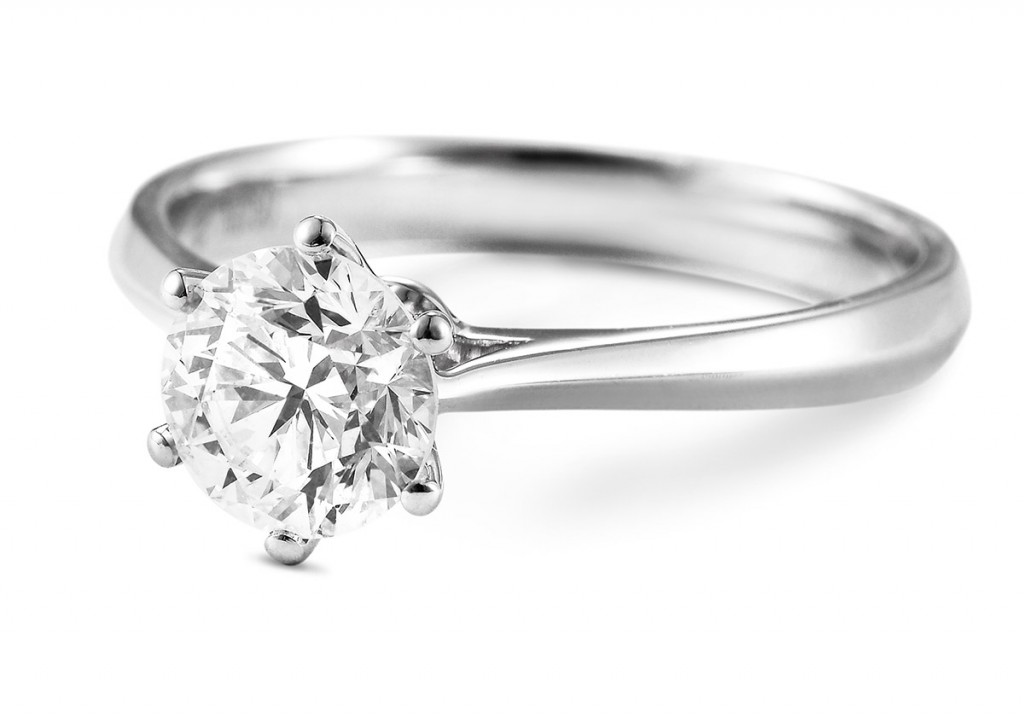 Or this classic solitaire ring that comes set with a round brilliant diamond that boasts exceptional color.
A style suitable for any woman, this pure, colorless gem, weighing 1.00-carat, proclaims true love.
With an exceptional cut, this ring sets itself apart from any other and will flatter her petite fingers.
The Socially Confident Woman
For a woman who's looking to invest in an engagement ring that brings out her inner charm, halo rings are the one you should be looking for.
Studded with diamonds encircling the center stone, these rings are a dazzling choice for the daring, outgoing woman.
This lively, fancy light yellow cushion cut diamond is one that screams confidence.
With diamonds that extend to the arms of the band, the trending halo style seems to be catching up.
For an engagement ring that has a two toned, pavé set, diamond halo, this piece is delightfully chic.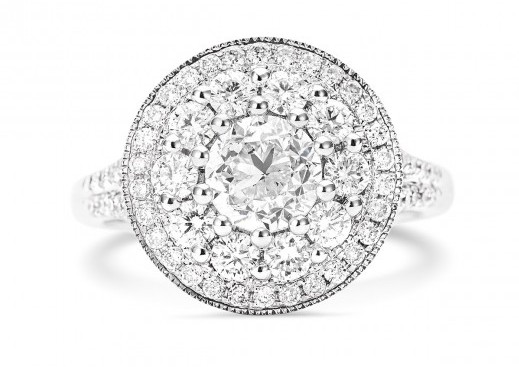 Crafted with a centrally set 1.00 carat round brilliant diamond, the cluster setting adds a bold statement to the ring.
Set in 18K white gold, this ring gives the illusion of a larger gem.
Coupled with added brilliance from the smaller, white carbon beauties, this ring emulates elegance.
The Nature Inspired Woman
Floral designs inspired from the Victorian era seem to be coming back.
And why shouldn't they? Their delicate yet immortal designs add a touch of royal sophistication even today.
Here we have a personalized ring just for you.
Taking its inspiration from the natural designs of the Victorian era, this floral ring, set with a very light pink center has a graduating triple halo that adds brilliance.
The split band studded with pavé set diamonds that comes together with the delicate color of the oval symbolizes the union of the couple.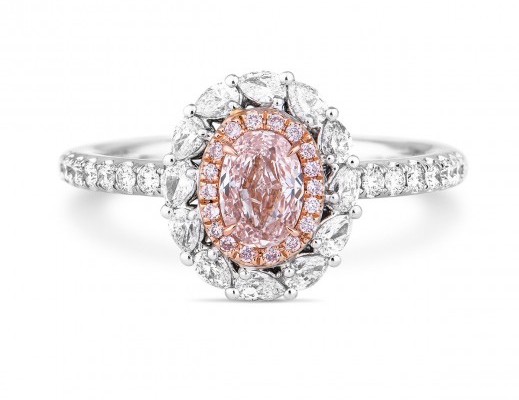 The Retro Woman
Vintage rings have a distinctive look. Geometric shapes set within adapted metals and smaller gems were perfected during that time.
Inspired from that time, here is a fancy greyish yellow 2.09-carat diamond that rests at the center and sparkles with glamour.
Set within oxidized 18K white gold, this ring has a well-matched diamond halo that adds exuberant elegance.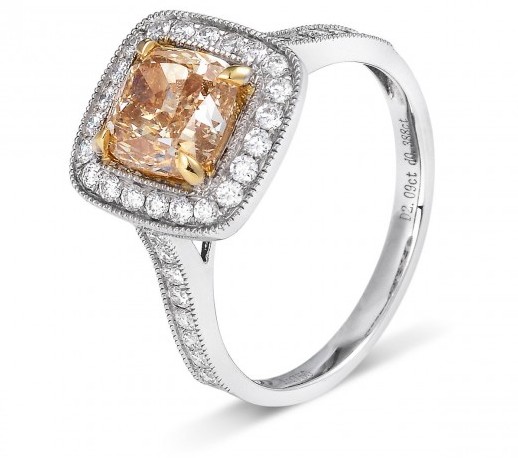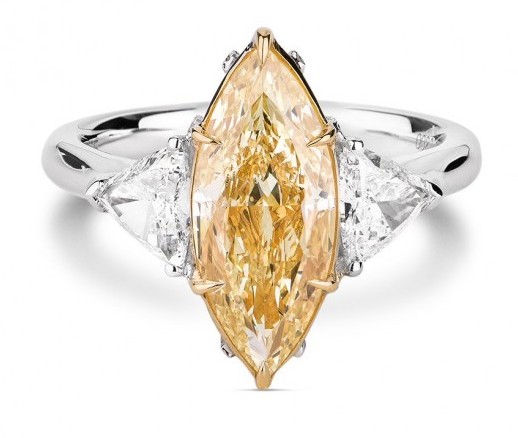 Not only the choice for a woman who loves symmetrical shapes, this engagement ring is ideal for a woman with long slender fingers.
Featuring a classic three stone setting, it shows off an eye clean 3.95-carat marquise diamond.
Accentuated by crystal clear trillions on either side, this ring will pair well with other stackable rings that look stunning on slender fingers.
Shopping for an engagement ring involves time and a well thought of budget. At Asteria Diamonds, our varied range of diamond and gemstone studded engagement rings and inventory of colored diamonds, gives you the opportunity to customize a meaningful piece for your loved one.
Visit our online store or get in touch with our specialized team of diamantaires, so we can help you select a gemstone that depicts your relationship and her style.