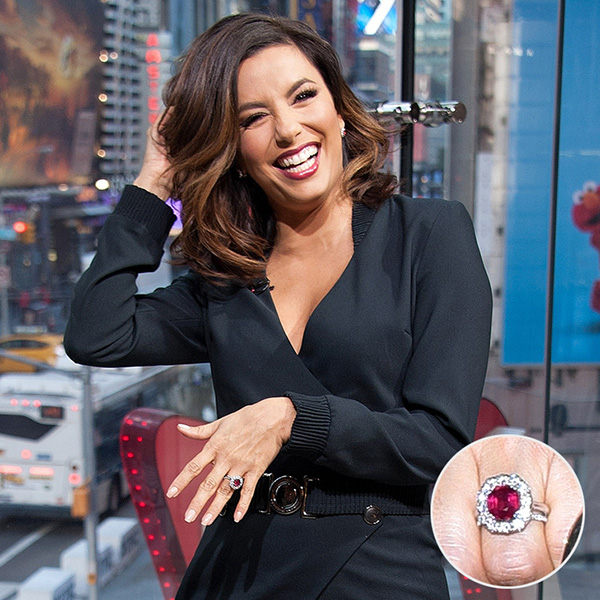 Ruby Collection - Scarlet Sophistication
Ruby has a fiery color that symbolizes both love and passion.
A gem that glows from within, the natural ruby was once known to be the king of all gems, 'Ratnaraja', in Sanskrit.
Colored by the element chromium that lends an intense, lively red color, the blood red ruby is often believed to be the giver of life.
At Asteria Diamonds, the gemstone collection boasts an assortment of ruby engagement rings and earrings just right to pop the big question.
Each hand picked through a stringent selection process, we offer you, rubies from renowned mines across the globe.
With distinctive intensities to highlight one's individual style, there's definitely a ruby for everyone.
In the limelight for its resilience and fashionable color, rubies have been a sought after gem, making it the most treasured colored gemstone on the market.
The pure blood red color, often mined in the Burmese region has been the epitome of desire for years.
Mined also in regions of Africa and Sri Lanka, the most valuable rubies come in a slight purplish red to a pure scarlet red color.
Like a blooming lotus paired with desirable color, this ring featuring an eye clean ruby appears to have a radiant light from within.
At 5.04 carats, this lush gem rests within four diamond-studded petals adding grace and glamour.
Like this pair of cascading ruby studded earrings, adding just the right pop of luscious color.
Studded with 14.06 carats of deep reds, these charming heart shaped rubies are a great romantic gift.
A common industry accepted practice is to heat rubies to bring out their inherent princely color.
However gems that display a red-hot, saturated color with no heating tend to demand unmatched values for their rare supply.
With its name derived from 'rubeus', the Latin word meaning red, these opulent gems are a great choice for rings.
The gems superior strength keeps it from scratching and easy chips, a common problem with rings.
Ruby engagement rings are an eternal choice making a statement everywhere.
Eric Johnson proposed to singer Jessica Simpson with a 5-carat traditional, ruby and diamond engagement ring.
This ring now rests on her elegant, slender finger and she shows it off with style.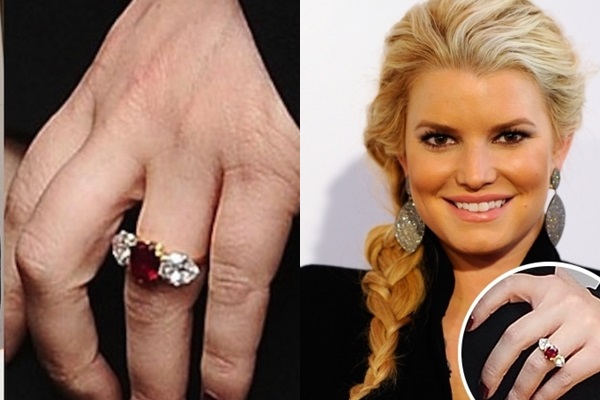 Mined in Mozambique and filled with a pigeon blood red color this ring is truly spectacular.
Much like Jessica's sparkler, this ring set with cushion shaped diamond accents, brings out the color of the vibrant 5.02-carat ruby.
Perfect to encapsulate the love you share, the untreated ruby ring is will leave her speechless.
Elizabeth Taylor who was everything but subtle was seen wearing a magnificent ruby studded ring designed like a flower.
Crafted by Van Cleef it was a Christmas present to the elegant actress from her husband Richard Burton.
A similar Burmese ruby set at the center of this gleaming ring outshines any other.
Bordered with oval cut brilliant diamonds this untreated natural ruby engagement ring has been designed with love.
With perfectly matched rubies along the band, it is a classic ring with an edgy fashion statement.
The flaming ruby that speaks of love with outstanding color is a great investment choice.
Celebrate your promise of love with a ruby engagement ring from the Asteria Diamonds collection.