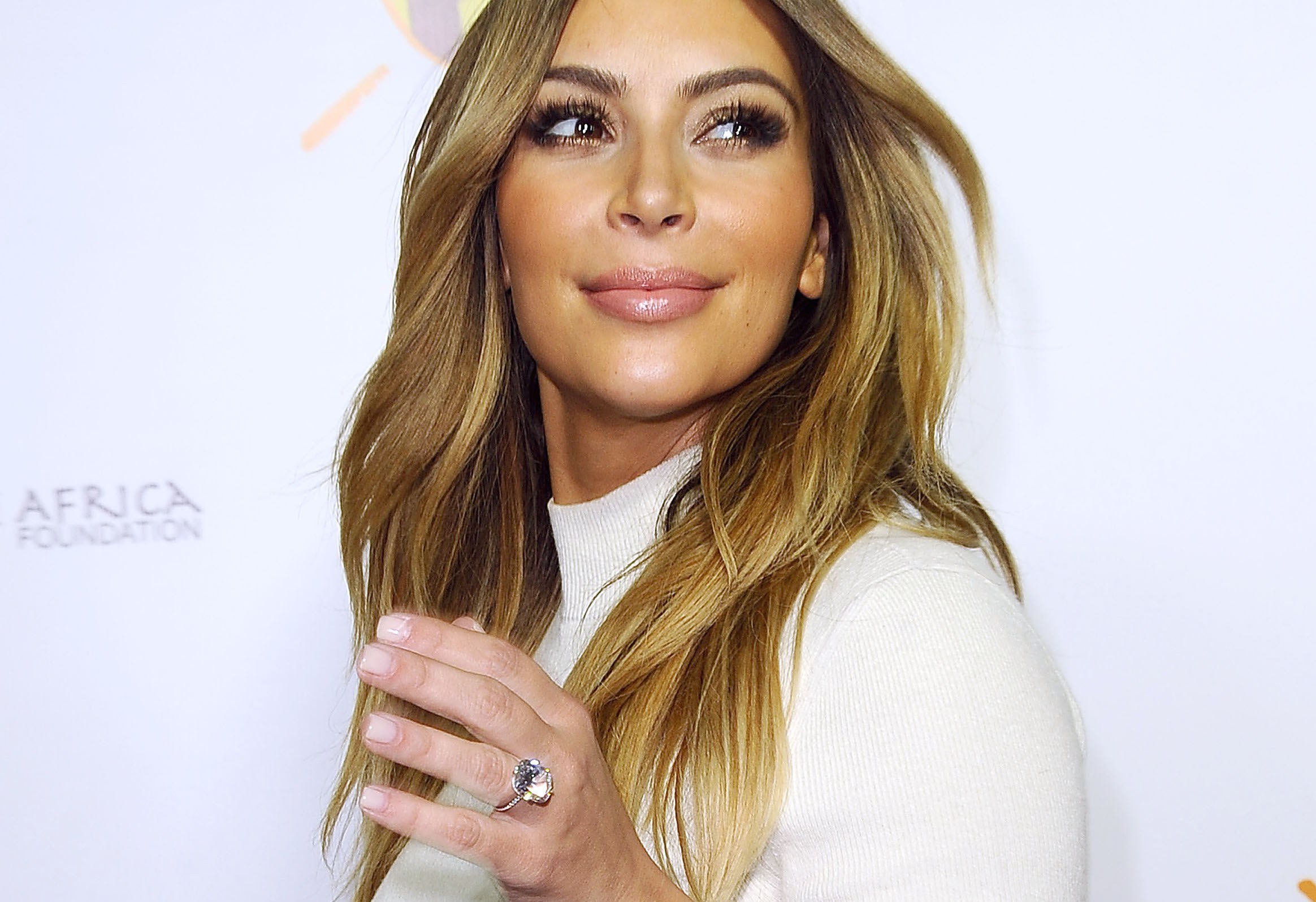 What makes the perfect engagement ring?
Diamonds are among the most beautiful gems professing permanence and purity that are formed by the single element carbon.
The main attraction of a wedding engagement ring, these shimmering treasures have become a part of the romanticized tradition that lives on today.
A piece of jewelry that celebrates the integration of two people, a diamond engagement ring proclaims the radiant love between the couple.
Considered to be the most precious possession, these gems symbolize enlightenment, purity and protection, factors that are manifestations of the gemstone itself.
With the growing trend of bridal jewelry moving toward color, fancy colored diamond engagement rings and colored gemstone engagement rings seem to be gaining all the attention.
Our skilled team of diamantaires at Asteria Diamonds will help you find an engagement ring online, which will become a significant part of your relationship.
With the value of the diamond depending on the quality of the stone, we help you understand factors like color, cut, clarity and carat weight each in turn helping you select the most beautiful and ideal gemstone.
With celebrities paving the way for trendy engagement rings here are a few that might just catch your fancy.
Husband Johannes Heubl presented Olivia Palermo with a ring showing off a canary colored diamond that weighed approximately 3 carats.
Complementing her timeless taste, the gemstone that displays vivid yellows, is set amongst diamond accents along the side adding a little more brilliance to the overall look of the ring.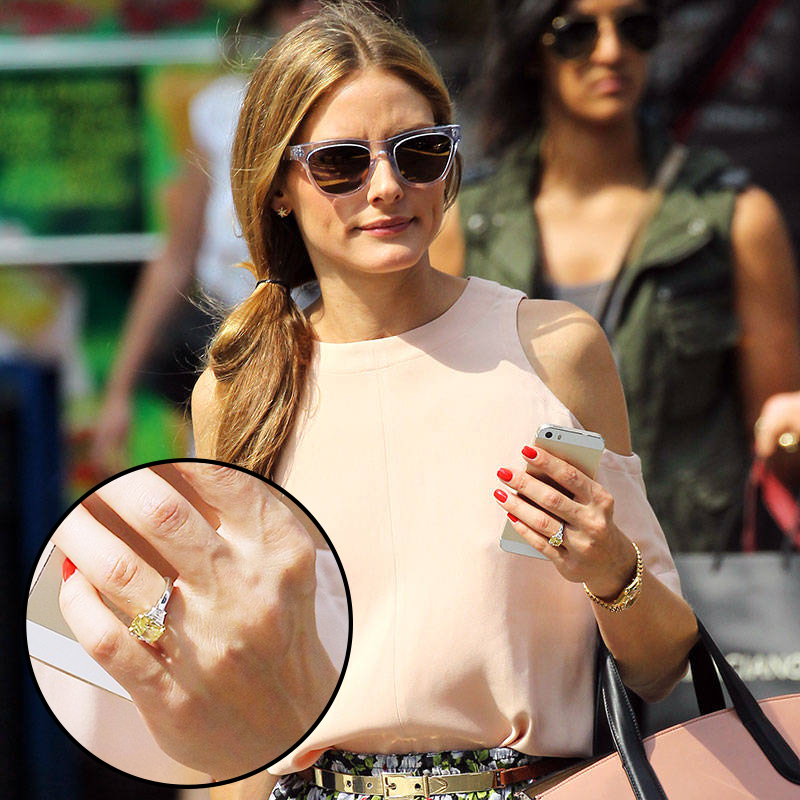 The Asteria Diamonds choice would be this yellow diamond engagement ring featuring a 3.30-carat cushion shaped, fancy golden stone.
The gem's cut and clarity have all contributed to the beauty of the stone giving it spectacular brilliance from within.
A favorite amongst royalty, this luminescent 12-carat Sapphire engagement ring was given to duchess Kate Middleton by prince William, a ring she glamorously carries.
Filled with a deeper emotional connection this was the same colored gemstone ring presented to his mother Princess Diana on her engagement day.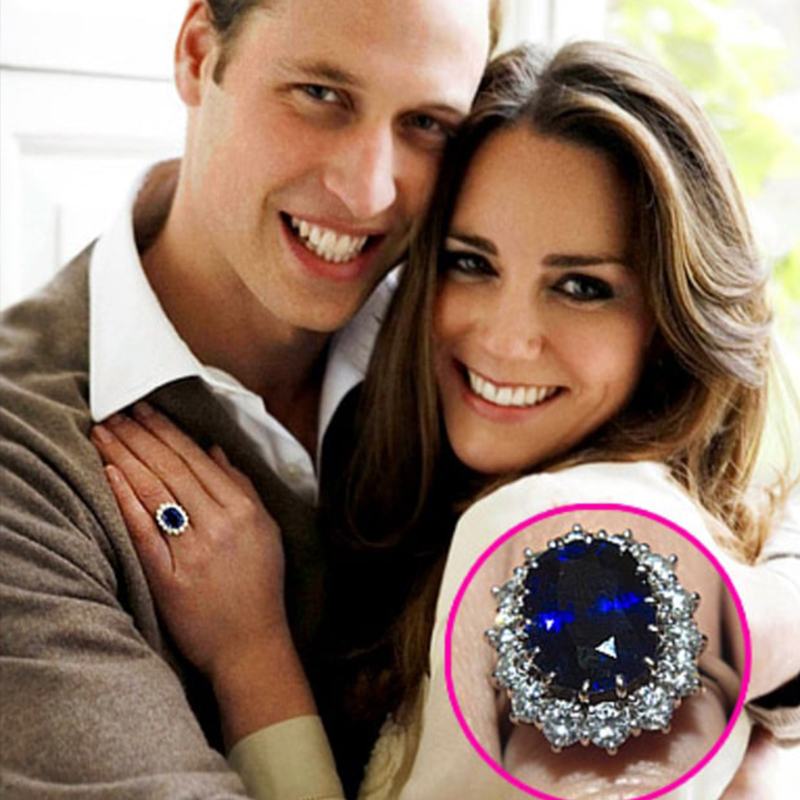 This 8.13 carat Sri Lankan sapphire that displays an even cobalt blue is part of the Asteria Diamonds colored gemstone collection.
Set within a halo of oval brilliant diamonds, this colored gemstone engagement ring can light up a room with its shimmering royal blue brilliance.
Singer Carrie Underwood was honored with a 12-carat lustrous yellow diamond engagement ring from the NHL player Fisher.
This round brilliant, faultlessly cut diamond that reflects her complexion beautifully, appears to shine within a sea of diamond accentuating stones.
Much like the fashionable singer's ring, this 2.10-carat fancy yellow diamond engagement ring is a more subtle option.
Set with a double halo of perfectly matched diamonds, this intense colored center stone will be just the right piece to celebrate a momentous occasion like an engagement.
A gemstone embedded in history for its many laurels, diamonds were believed to administer justice and advocate independence.
Adapted from Latin, meaning invincible these durable gems are being used extensively in the cutting industry for its exceptional hardness.
If you're on the lookout for a vintage engagement ring then this piece set with a marquise cut diamond and with intricate diamond vines was the ring Ellen Degeneres gave Portia her wife in 2008.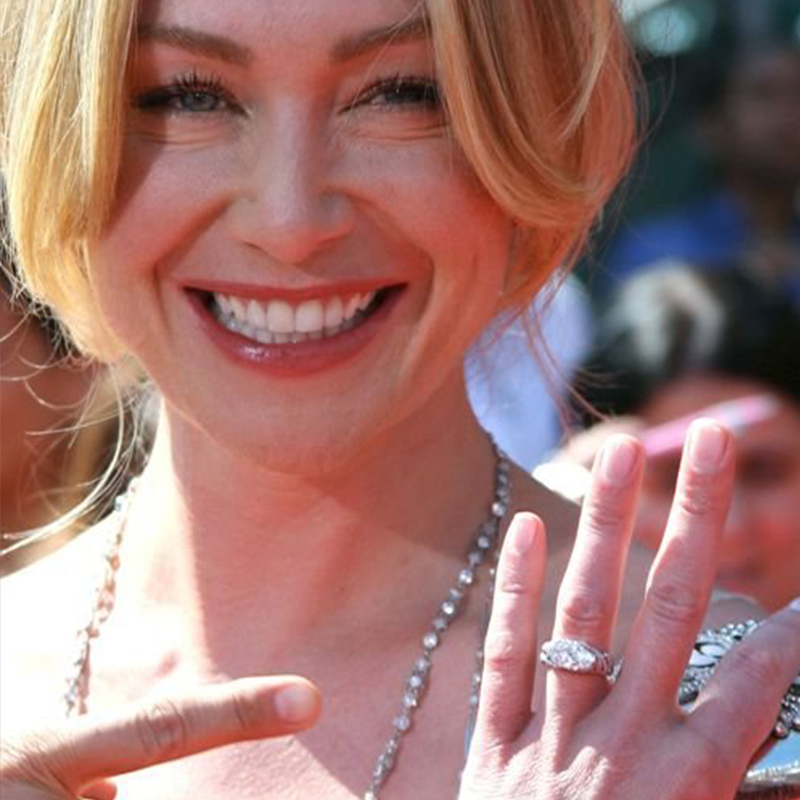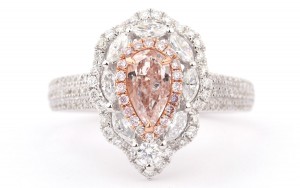 A delicate light pink, pear shaped diamond weighing 0.70 carats with an elegant tapered shape rests at the center this pink diamond engagement ring. Surrounded by marquise shaped white diamonds, this graceful vintage inspired ring will steal her heart.
Married in 2013, Dax Shepard proposed to actress Kristen Bell with a fancy colored diamond engagement ring that continues to be a benchmark for many. The emerald cut ginger diamond gives the couple their own individual style, a highly sought after aspect today.
Our champagne diamond with a hint of green is quite the same. An emerald cut 2.01 carat dazzling diamond that rests within impeccably matched side stones is just right for a couple who's looking to stand out.
There is always the lingering question with relation to the price of an engagement ring. Colored stones and colored diamonds can often be found from ranges between $1000 to approximately $25000 and many a times even higher than that.
The important factors to keep in mind when looking to buy the perfect engagement ring, are its quality factors that determine the value.
With a little knowledge and sincere guidance, you might be able to select not just the cheapest gemstone but also perhaps a colored diamond or colored gemstone engagement ring that reflects your personality and relationship.