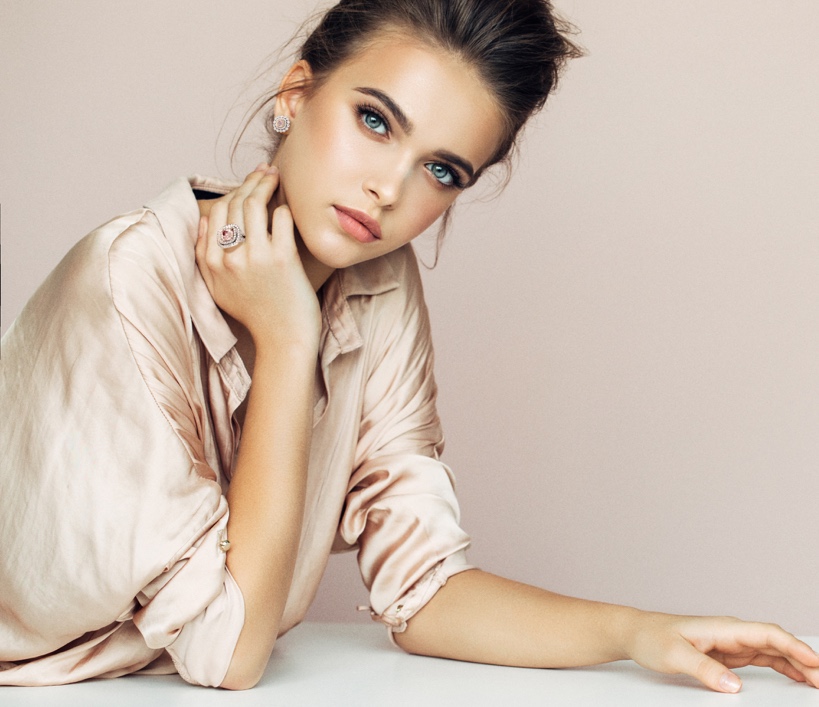 Pairing The Perfect Pink Diamond Engagement Rings With Your Diamond Studs
Pink diamond engagement rings are stunning to behold, and a delight to wear, but it is unlikely any woman would want to give up wearing jewelry altogether once receiving one, just in order to not overshadow the stunning style and special sparkle of a pink diamond engagement ring.
On the other hand, most people do not want to appear overdressed or ostentatious on a daily basis - especially at the office, and when wearing a pink diamond engagement ring too much more diamond jewelry that is a possibility. However, an elegant pair of diamond stud earrings may provide just the right balance.
Types of Diamond Studs
When selecting just the right pair of diamond studs there are several things to keep in mind as you shop and make a decision. Here is a look at some of the most important considerations.
Diamond Cut and Diamond Shape
The captivating sparkle of any diamond is created by the way the stone is cut. Diamond earring cuts are graded on a sliding scale from "Excellent" to "Poor" and that grade depends upon the amount of light that is refracted by the stone. So therefore, in the case of diamond stud earrings, finding the right cut depends on the size and amount of sparkle you are looking for.
Diamond studs that are cut to produce a larger surface area, such as the princess or marquise cut, have a tendency to look larger on the ear than their actual carat weight may imply, while brilliant cut and round diamond studs offer maximum sparkle, thanks to angled facets cut around the crown that catch the light in the most flattering of ways.
Setting Considerations
Any diamond needs a setting, and that is true of diamond stud earrings. Diamond stud earrings usually feature settings created using precious metals like gold, sterling silver, and platinum. When it comes to gold settings, there are varying shades of gold, such as yellow gold, white gold, and rose gold, which help give a unique look to the earring
Setting styles for studs can usually be divided into bezel and prong settings. Prong settings have between three and eight prongs that hold each diamond close to the earring and allow a great deal of light to pass through the stone to create a great deal of sparkle while bezel settings form a complete rim around the edge of the stone, providing a very secure setting for the diamond.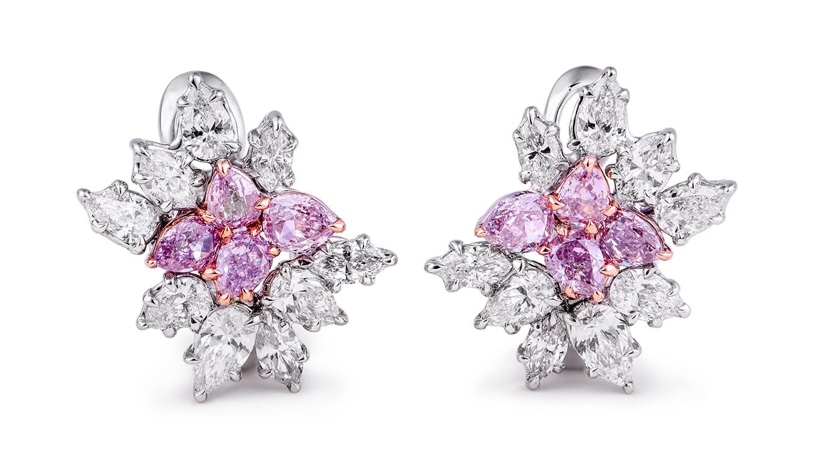 Pairing Diamond Studs with Pink Diamond Engagement Rings
The vast majority of diamond stud earrings you will find for sale are standard clear diamonds. But will those pair well with pink diamond engagement rings or should they be paired with pink diamond earrings instead?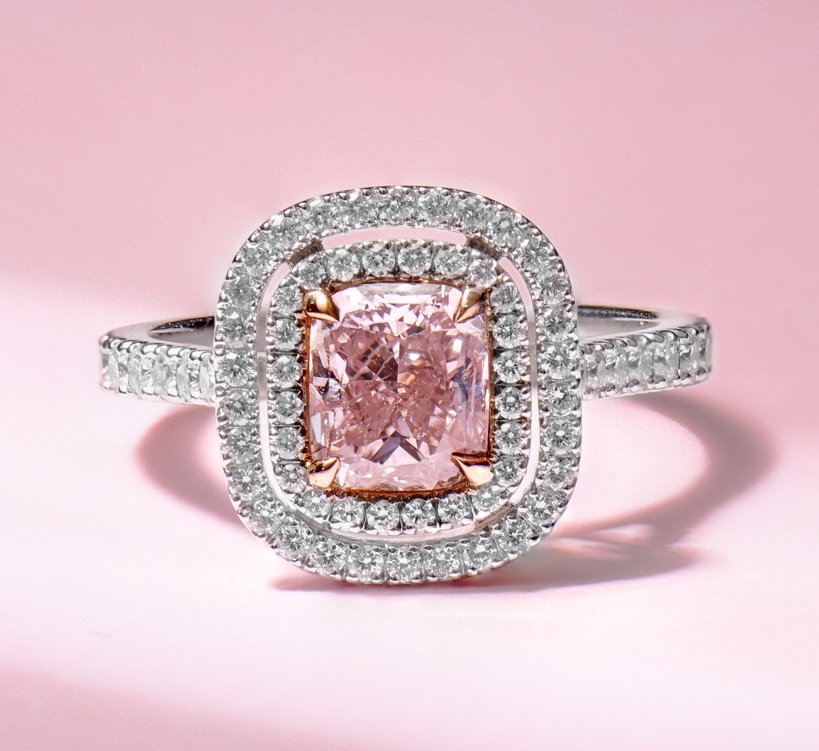 The fact is that there are no hard and fast rules here. Clear diamonds have no color - technically that is, as they will seem to display a rainbow of colors when the light hits them just right - so in fashion terms they 'match' with anything. Pink diamond earrings will certainly complement pink diamond engagement rings but may look a little too matchy-matchy for some tastes.
Whatever style, size and cut of diamond stud earrings you choose they will need to be taken care of properly to maintain their shine and sparkle. Most people choose to have their diamond jewelry professionally cleaned on an annual basis, but as diamond earrings are likely to be worn on a daily basis they may need cleaning at home in between.
To do that successfully - without causing any damage or dulling their shine - use warm, soapy water with a mild or a very diluted liquid detergent. Brush your earrings gently with an old toothbrush to wash off the grime and dirt from the edges of your diamond stud earring. Pat the earrings dry when you are finished with a clean, dry, lint free cloth. Doing so occasionally should help your diamond stud earrings sparkling all year old.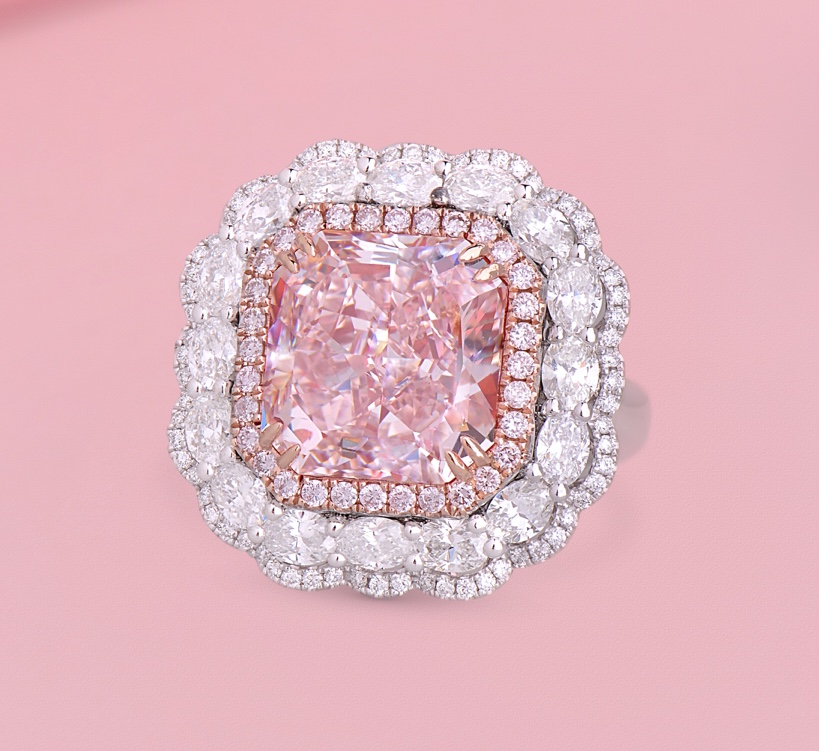 Image Source: caymancode.com