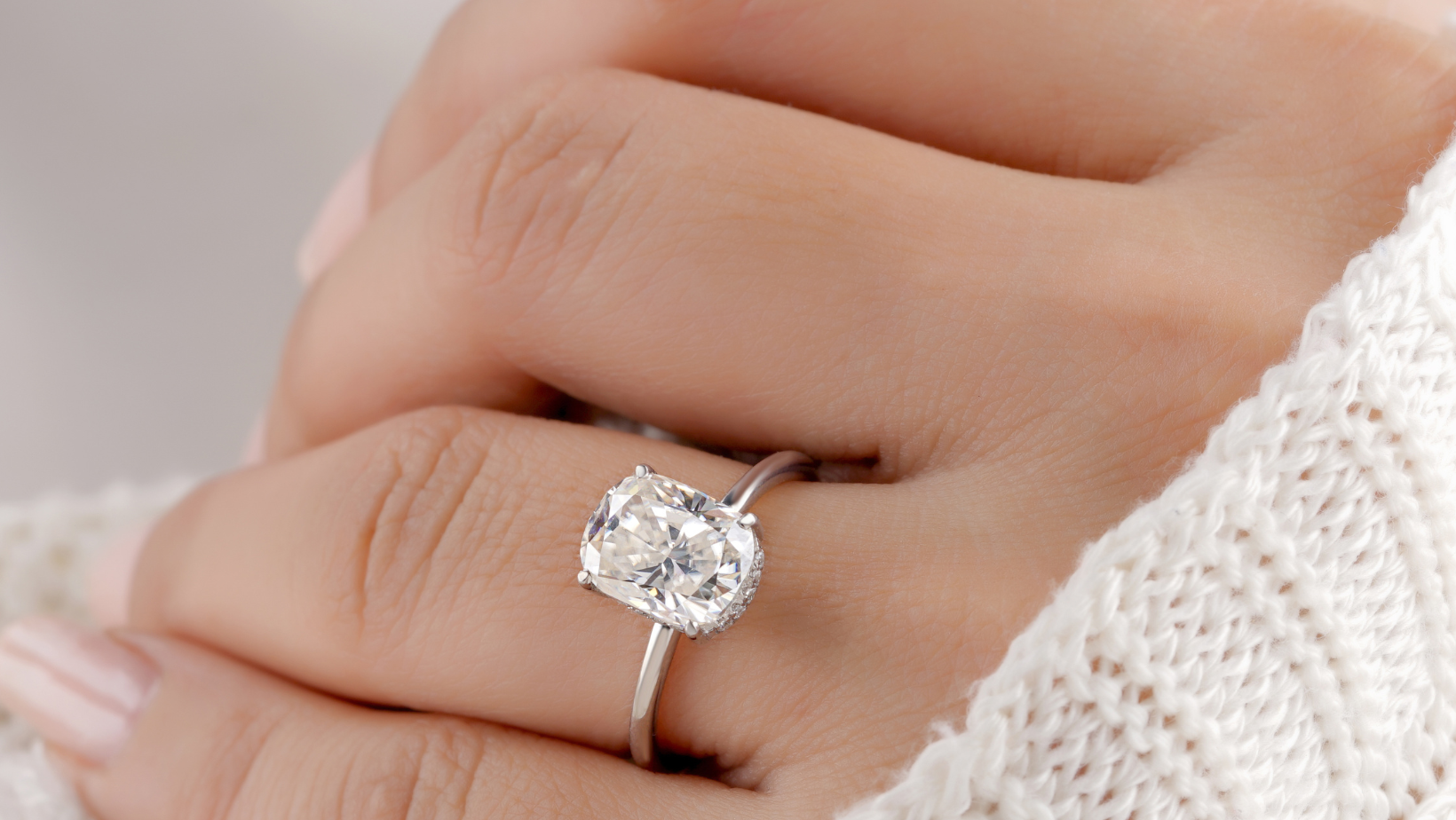 Inside The Royal Vault: A Close-Up Look At Kate Middleton's Ring
As the world watched the Duke and Duchess of Cambridge exchange vows on their wedding day, all eyes were drawn to the exquisite ring that adorned Kate's finger.
But what's the story behind this remarkable piece of jewelry? How did it come to be in possession of the British royal family? And what secrets does it hold?
Join us as we delve deep into the history and significance of Kate Middleton's ring, exploring the intricate details, hidden meanings, and captivating legends surrounding this legendary jewelry piece.
Surprising Facts About Duchess Kate Middleton
If you're a fan of the British royal family, you've undoubtedly heard of the captivating Duchess Kate Middleton. Known for her elegance, poise, and fashion sense, Kate has captured people's hearts worldwide. But there's more to Kate than just her stunning looks and royal status.
Here are some surprising facts about the Duchess that you may not know:
Kate was born in Reading, Berkshire, England, in 1982. She is the eldest of three children and has two younger siblings, Pippa and James.
Prior to becoming a royal, Kate worked for her family's business, Party Pieces, where she helped to organize parties and events.
Kate is an avid photographer and often takes pictures of her children, as well as other subjects, that are featured in official royal publications.
She is also a sportswoman, having played field hockey in college, and has been known to enjoy tennis or running in her spare time.
In addition to her love of sports, Kate is a keen art enthusiast, particularly contemporary art.
One of Kate's favorite colors is reportedly blue, which may explain her stunning Royal engagement ring – a blue sapphire surrounded by diamonds – that once belonged to Princess Diana.
When it comes to fashion, Kate is known for her classic, timeless style and has been spotted wearing everything from high-end designer labels to affordable high-street brands.
She is also an advocate for mental health awareness and has worked closely with various charities to raise awareness and support for those struggling with mental health issues.
Kate can also speak a little French, having spent some time studying the language during her school years.
These are just a few surprising facts about Duchess Kate Middleton. Despite her royal status, she remains down-to-earth, approachable, and an inspiration to many.
A Throwback To Prince William And Kate Middleton's Love Story
Once upon a time, in a kingdom across the pond, a love story unfolded that captured the hearts of millions around the world. It's the tale of Prince William and Kate Middleton, whose journey to the altar is the stuff of fairytales. From college sweethearts to one of the most iconic royal couples, their love story is a true testament to the power of fate and destiny.
It all began in 2001 when the two crossed paths at the University of St. Andrews. They were both studying art history and quickly became friends. It wasn't long before their friendship blossomed into a romance, and the two were soon inseparable. Despite their close relationship, they kept their romance out of the public eye for years, but it was clear that they were meant to be together.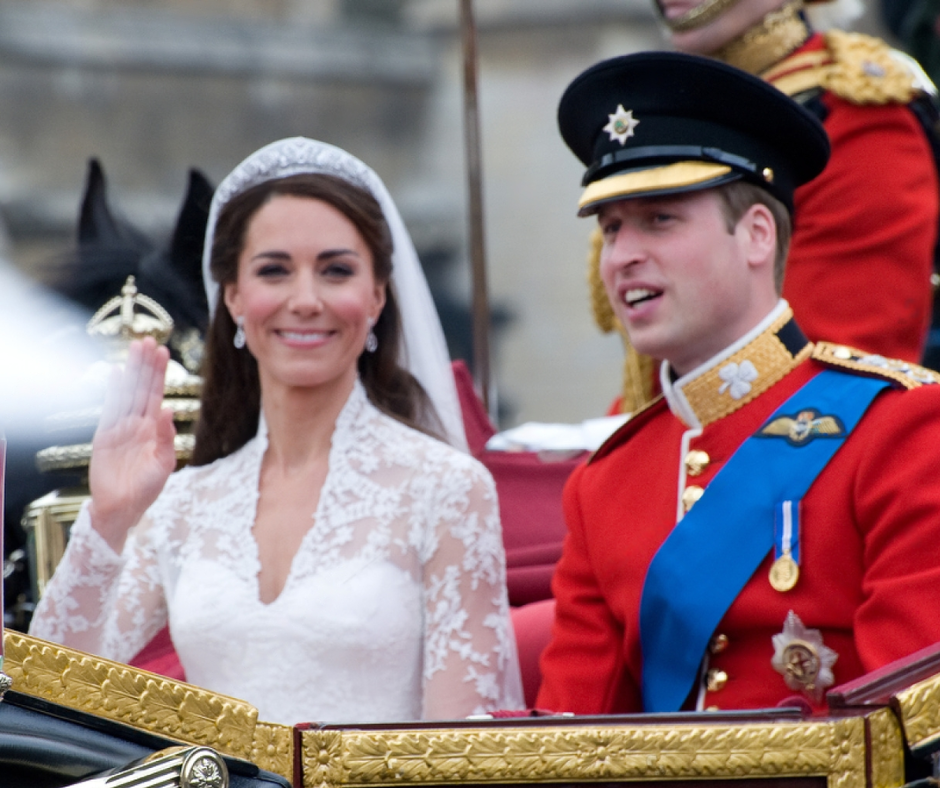 In 2010, Prince William knew it was time to make it official, and he proposed to Kate with an eternity ring that held special meaning for both of them. The stunning sapphire and diamond engagement ring once belonged to Prince William's mother, Princess Diana, and it was the perfect way to keep her memory alive. The ring was so special to Prince William that he carried it around for three weeks before popping the question.
When the news of the engagement was announced, the world was delighted. Kate had captured the heart of the future king of England, and everyone was eager to see what would happen next.
The couple's wedding in 2011 was a global event, with 162 million tuning in to watch the ceremony at Westminster Abbey. Kate was a vision in a stunning Alexander McQueen gown, and the couple's love for each other was palpable.
Since then, Prince William and Kate have become one of the most beloved royal couples ever. They have three beautiful children and continue representing the royal family with grace and dignity.
And that iconic engagement ring? It's still as breathtaking as ever and serves as a reminder of the enduring love story between Prince William and Kate Middleton, as well as the enduring legacy of Princess Diana.
A Closer Look On Kate Middleton's Engagement Ring
One of the most iconic jewelry pieces in the British royal family's collection is Kate Middleton's stunning engagement ring. The ring has captured the hearts of people around the world with its timeless beauty and deep historical significance.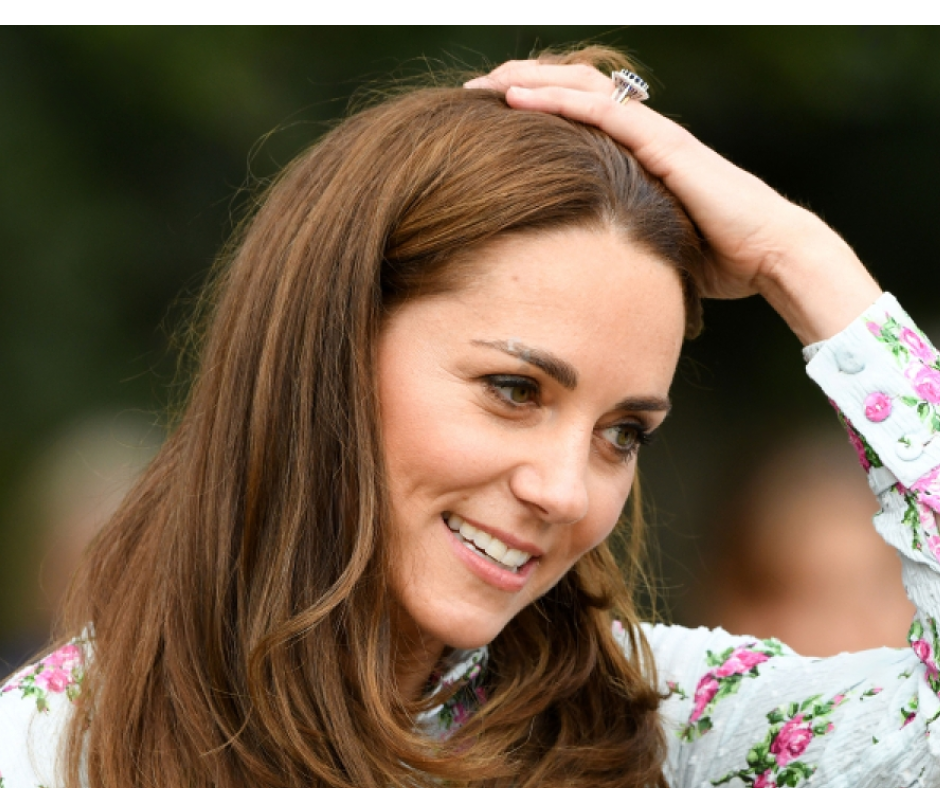 The ring features a 12-carat oval blue sapphire at the center, surrounded by fourteen diamonds in a white gold setting. It was originally purchased by Prince Charles in 1981 as an engagement ring for his then-fiancée, Lady Diana Spencer. The ring quickly became one of the world's most recognizable pieces of jewelry and was worn by Princess Diana for the rest of her life.
When Prince William was ready to propose to Kate in 2010, he knew he wanted to give her something special that would also honor his late mother's memory. He turned to the stunning sapphire ring, and the rest is history.
The ring's classic and elegant design makes it a perfect fit for the stylish Duchess of Cambridge. Its deep blue hue is also fitting, as blue is said to be a symbol of trust, loyalty, and stability.
Kate has been seen wearing the ring countless times, including at official royal events and public appearances. It has become a beloved symbol of the couple's enduring love and has cemented Kate's place as a true style icon.
But the ring's significance goes beyond just its beauty and style. It's a tangible connection to the late Princess Diana, beloved by millions worldwide. The ring serves as a touching tribute to her memory and legacy, and is a reminder of the enduring love and commitment between Prince William and Kate.
Final Thoughts
As the world continues to be captivated by Kate's style, grace, and elegance, her ring remains a constant reminder of her enduring place in people's hearts worldwide. It is no wonder that the ring has become one of the most iconic and beloved jewelry pieces in modern history.
Whether as a symbol of love, a connection to history, or simply a stunning piece of jewelry, Kate Middleton's ring will continue to capture the hearts and imaginations of people for generations to come.
FAQs
Who designed Kate Middleton's engagement ring?
The ring was originally designed by the luxury jeweller Garrard and was chosen by Prince Charles for his engagement to Lady Diana Spencer in 1981.
How much is Kate Middleton's engagement ring worth?
The exact value of the ring is unknown, but it has been estimated to be worth over $390,000 due to its historical significance and the quality of its materials.
Can anyone buy a replica of Kate Middleton's engagement ring?
Yes, many replica versions of the ring are available for purchase, ranging from inexpensive costume jewelry to high-quality reproductions made with real gemstones.