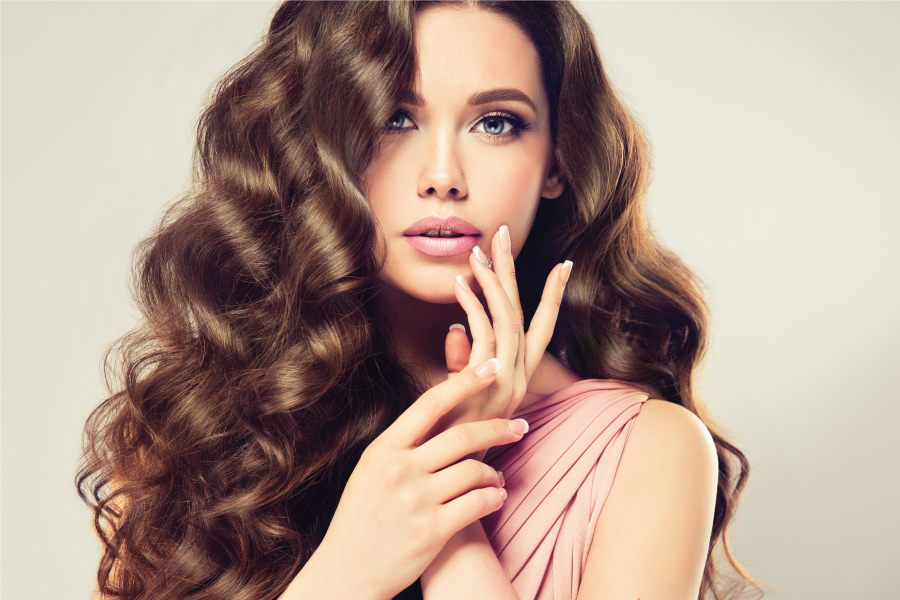 Ideal Pink Diamond Necklace Lengths - What's Yours?
You have your heart set on a pink diamond necklace. And why not? It's a wonderful choice. Pink diamonds are rare, each of them is unique - just like you - and a diamond necklace of any kind never goes out of style.
However, once you have found that perfect stone - or stones - and they are cut and set just the way you envisioned there is one last consideration. What length should the necklace itself be?
We don't just mean in terms of centimeters and neck measurements. Where a necklace falls on your frame. Necklaces are offered in a variety of different lengths, but not every length will look the same on each individual. Key factors, including body shape, height and even the shape of your face will often change the look of a pink diamond necklace.
With this in mind, here is a look at some standard wisdom that has been offered by jewelers - and fashion experts - across the world for years - to keep in mind when choosing the right necklace length for you.
Face Shape Considerations
As is the case for hairstyles, hats and even clothing the shape of your unique face should be taken into consideration when choosing the right length for your new diamond necklace.
Oval/Round Faces - Those with oval or round faces often look best wearing a necklace with a longer chain - 20"-24" - as these frame the face beautifully and create a v shape that draws the eye down.
Square/ Oblong – For those with angular faces a shorter necklace - even a choker length option will soften those angles and elongate the neck.will help soften the sharper angels of the face, highlighting a longer neck.
If your face is more heart shaped, a shorter necklace may help soften those angles and a mid length chain (16"-18") will also suit your facial symmetry well too.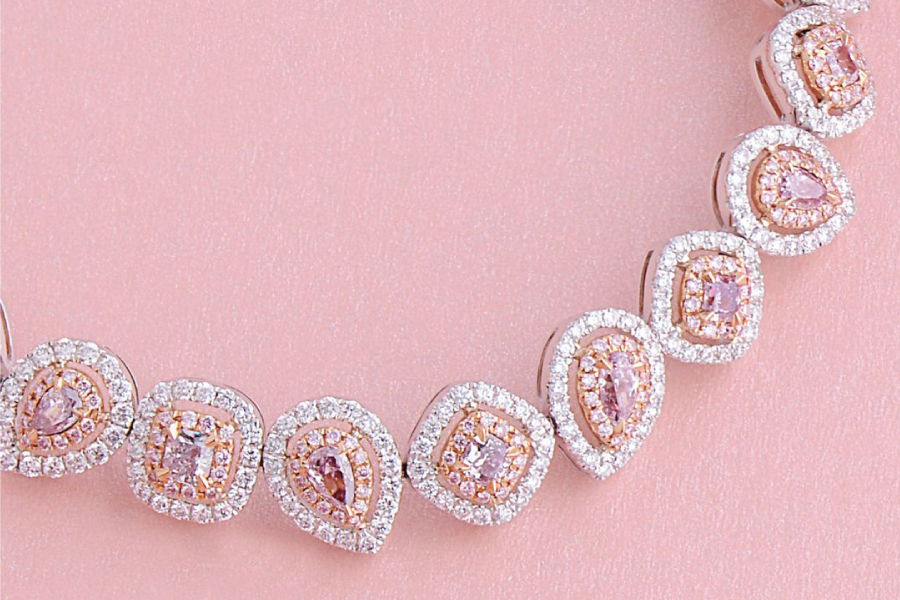 Height
After the age of about 21 there's little anyone can do to alter their height. You can, however, choose the necklace length that will best flatter your frame.
Petite - If you are petite - 5'4" or less - then a necklace that elongates your frame without hanging too low is ideal. Try the 16"-18" length, as this should fit your proportions beautifully.
Tall - If you are tall - 5'" or taller - pure maths means that longer necklaces will look shorter on you, so often the longer the better!
Average Height – Those between 5'4" and 5'7" are often flattered by any pink diamond necklace length, but should still consider their face shape and body type when shopping for one.
Body Type
Athletic – Long, lean athletic shape can pull off any length but necklace longer necklaces will elongate your body, balancing your physique perfectly.
Pear shaped – As pear shapes are usually smaller on the top than they are on the bottom the addition of a necklace that will broaden your shoulders is a real plus. . Necklaces that are 18"-24" sit just above the bust and draw attention towards your upper body.
Hourglass – For an hourglass shape, a necklace that rests on your décolletage will accentuate your curves in all the 'right places'.