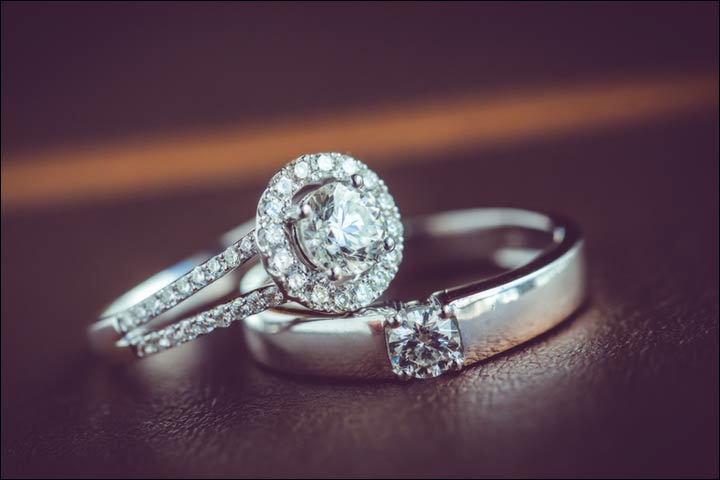 How Today's Couples Are Changing the Engagement Ring 'Rules'
It's long been a tradition that an engagement ring is not an inexpensive purchase. Although the 'two months salary rule' - perpetuated by the diamond and jewelry industry themselves via global advertising for years - went by the wayside years ago it as this is a purchase that is intended for daily wear for decades to come it makes practical and even fiscal sense to opt for the best quality one can afford.
No matter what their budget is, however, one thing that is for sure is that many couples getting engaged today are no longer willing to settle for the standard generic ring that looks like everyone else's.
Today's couples - of all ages, as second and even third marriages are still on the rise - are far more interested in finding something unique, that makes use of stones that are not just the standard clear diamond and even in designing a ring themselves. with this in mind, here is a look at some of the trends this desire for a 'different' engagement ring is driving.
Colored Engagement Rings
Clear diamonds had long been the standard for engagement rings, but in the Eighties, things began to change. Part of that came from the fact that the then Lady Diana Spencer was presented by with her now-iconic stunning sapphire and diamond ring by Prince Charles.
For those not old enough to remember, the ring was very controversial in some circles at the time. It was not the fact that it contained the more unusual sapphire, Princess Anne had broken that taboo years before in 1973 when she sported a sapphire engagement ring herself. The problem was that many people disliked the fact that the Prince had chosen the ring from a catalog, meaning it was not as 'exclusive' as some thought a Royal ring should be.
However, that it was a more 'accessible' ring opened up new choices for brides, and now many brides opt for an engagement ring that is not just made up of clear diamonds.
In addition to beautiful sapphires and emeralds fancy colored diamonds are now very much in vogue for engagement rings. Yellow diamond engagement rings have been the choice of everyone from country superstar Carrie Underwood and pop star Kelly Clarkson to model Heidi Klum.
Pink diamond engagement rings have been the choice of Mariah Carey, Gwenyth Paltrow and Anna Kournikova. And Jennifer Lopez, through three engagements has sported both pink and blue diamond engagement rings! Colored engagement rings have become perfectly accessible and acceptable and more and more sought after by couples of all ages.
The Design Your Own Engagement Ring Trend
Recently Princess Beatrice announced her engagement and debuted a beautiful engagement ring that her fiance had a large hand in designing for his future bride. And he is just the latest 'celebrity' groom to do so.
The trend is growing in the 'real world' too. In looking for something unique, many couples are choosing to work with jewelers to create a ring that is just theirs, and are putting their own spin on the designs. And many men find they actually enjoy the process, and that the end result is even more sentimental and 'special'.
The Instagram Effect and Individuality
Another big change over the last decade that has influenced engagement ring buying trends is Instagram. Gone are the days when brides just browsed catalogues and shop windows looking for inspiration, now they see it every day in their Instagram timelines.
Or, if they are looking for something very different they may turn to Etsy, looking for unique shapes, bands and designs.
What all of these trends have in common is that in 2019 couples are free to choose whatever kind of engagement ring they like. Including a very traditional one. The previously mentioned engagement ring presented to Princess Beatrice is actually rather 'old fashioned' and closely resembles her grandmother's rather than the colorful pink sapphire chosen by her younger sister Eugenie. Women are now free to use their engagement rings to express their personalities and their own sense of style. And that can only be a good thing.