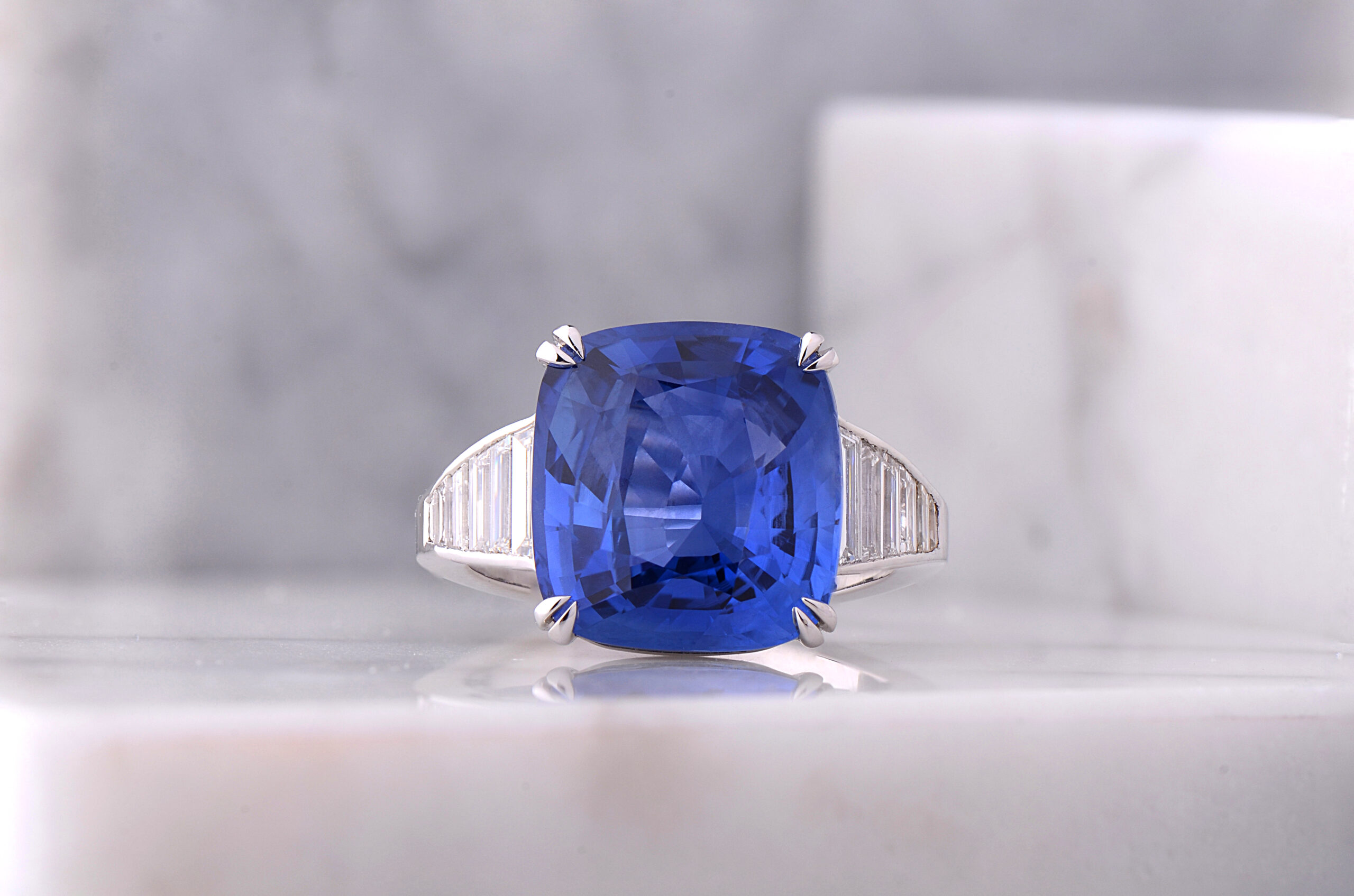 How To Polish Sapphire
The Complete Step-by-Step Guide To Polishing Sapphire Jewelry: From Cleaning To Final Shine
Cleaning and polishing your sapphire rocks can sometimes be a challenging task. Fortunately, however, there is an easy solution. Here's how to make it sparkle as bright as new without too much work.
When you know what you're doing, it can be easier to find the best versions of gems and save money in the process too. Cleansing a sapphire is an example of that.
Sapphire is a popular gemstone that people have been wearing for centuries. Sapphires range from deep blue to purple and white to yellow, so there's a colour for everyone. Like other gems, sapphires are fragile. Maintenance involves cleaning and polishing, which is essential for keeping your sapphire. You should be sure to show proper attention to it
.
Our guide will help you make your sapphire sparkling again and keep it that way. Here are some helpful tips and tricks for getting the most out of your investment.
Steps On How To Polish Your Sapphire
Polishing a sapphire is a process that requires patience and precision. It can be done in two ways, the first being by using an abrasive material to remove the outer layer of the gemstone. The second way is by using a polishing cloth to remove any scratches or imperfections on the gemstone surface.
But other ways will help you in polishing your sapphire.
Use a cloth with a dry texture to maintain the clarity of sapphire.
For the most part, gemstones are durable and can withstand the wear and tear of everyday life. However, even the most durable of gems will eventually succumb to oxidation.
One of the best ways to clean your stones is to use a cloth. It's important not to scratch them with any kind of metal instrument, but other than that, it's a relatively simple process.
Giving your gemstones an initial polish before wiping them down with soap and water will remove stubborn streaks, but it can also get rid of stubborn tarnish from the softer gemstones. This will make the rest of the cleaning process more manageable.
Add a small bowl with warm water and dish detergent.
If you're going to buy sapphires, the water temperature should be in the warm to the hot range, and there should be enough water so that the sapphires can completely submerge. The stones are more saturated with colour when submerged in warm liquids, and if they are not heated before being set, they will lose their colour much faster.
When it comes to dish detergent and will do, however, be sure that the product you're using contains a degreasing agent, I would also recommend avoiding phosphates products.
Soak the sapphire in warm soapy water for a few seconds.
The sapphire crystal on the watch is at risk of being scratched when it's being scrubbed. This can happen because the person washing the watch has to use a certain amount of force to get rid of dirt and other materials from the face. This initial soak is key to removing and loosening any excess residue.
Gently scrub the rock with a slightly wet towel.
Wipe the sapphire clean with a cloth or toothbrush to remove stubborn dirt and smudges. After the initial soak, the most residue should come off quickly.
Sapphire stones often have stubborn stains and smudges. They need to be soaked with a cleaning solution for longer than other gemstones.
Clean the stone thoroughly and dry with a soft cloth to keep it looking new.

After removing the sapphire from the bowl, wash it off with hot water to remove any soap residue. When cleaning sapphires, it is essential to dry them entirely after using soap or jewellery cleaner. Water stains on the stone will happen if you do not dry the stone entirely.
How Frequently Should A Sapphire Be Polished?
Sapphire is a rare gemstone that comes in various colours, including blue and other colours, depending on the minerals they are made of. Sapphire is an expensive and beautiful stone. It's essential to keep the stone polished at least once a year to remain in its best condition.
Polishing a stone is a tedious and time-consuming process. But it is worth the effort because you will enjoy your investment for many years to come.
FAQs
Can you polish sapphire crystal?
I am polishing a sapphire crystal, smoothing out the gemstone's surface. It is done using a polishing agent and then rubbing it against the stone with circular motions.
The most common polishing agents are diamond dust, carborundum powder, and tin oxide. These agents are used in different combinations to polish different types of stones.
Can scratches be removed from sapphire crystal?
Sapphire crystal is a rigid material that can be difficult to scratch. So, if you want to remove scratches from your sapphire crystal watch, you might be in for an uphill battle. It is possible to remove scratches from sapphire crystals. The process may take a few hours and can be done with a machine, but it will not be smooth as the original surface.
Conclusion
Sapphire is the gemstone that is found in the American flag. Sapphires are a beautiful, deep blue colour and can be one of the hardest minerals on Earth. One must not damage or scratch it so that its beauty will shine for years to come.
To maintain the beauty and quality of your sapphire, it is essential to know how to care for it. By doing so, you can increase the life of your gemstone. The essential factors in keeping your sapphire in its best features are storing it away from heat, humidity, and light.