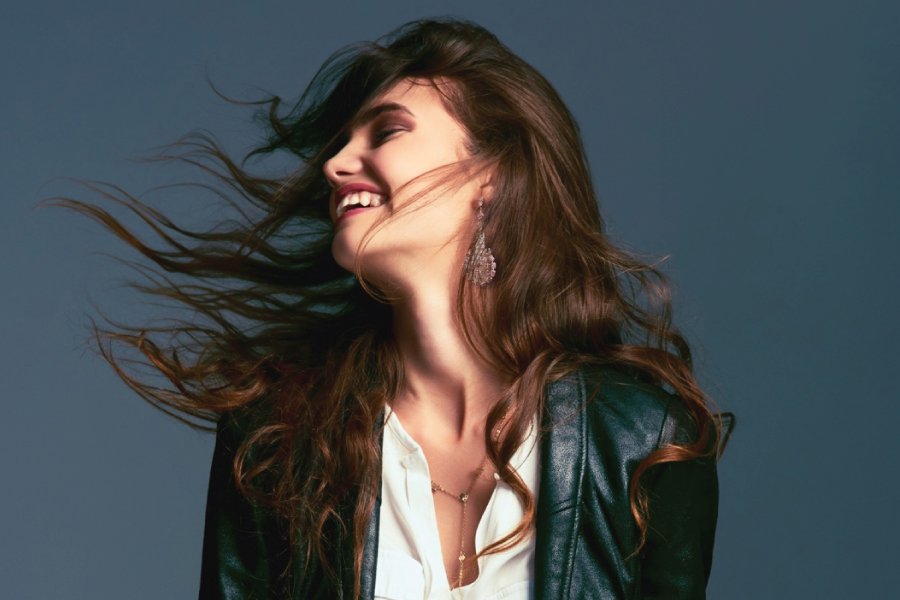 How to Match Your Fine Jewelry to Your Outfits
Elizabeth Taylor gave us an insight inside her famed obsession with jewelry in a 2011 interview with Harper's Bazaar. "I love to be casual and comfy, but I also adore the easy glamour of wearing jewelry all the time," she said. When it comes to jewelry, matching it to an outfit may make a huge difference in how you look. With the appropriate accessories, a simple black outfit can be transformed from elegant and sophisticated to vivaciously glamorous.
To assist you in identifying the best jewelry styles for common colour palettes, we created this quick "How to Match Jewelry" guide. We've also included a few tried-and-true jewelry styling suggestions to help you develop your own personal style.
Matching Jewelry Metals
Before we get into the best jewelry matches for each fashion colour palette, it's crucial to know which colours go well with white gold, yellow gold, and rose gold.
White Gold Compliments Cool Tones
White gold is a cool-toned metal by nature. White gold (and silver, for that matter) looks best with cooler colour palettes like green, blue, and violet.
Because diamonds, sapphires, emeralds, and rubies are all cool-toned jewels, a white gold metal looks stunning with them. White gold and cool tones are the way to go when it comes to selecting an engagement ring and wedding band, as well as matching everyday jewelry to a certain outfit.
Yellow Gold Works With Warm Tones
Warm tones, on the other hand, go well with yellow gold. When yellow gold is paired with a warm tone like red, pink, or yellow, the warm tone appears to be warmer and more lively.
Furthermore, depending on the pairing and style, rose gold metals can work well with both warm and cool tones. Rose gold can be paired with cool colours to bring out the metal's bluish overtones, while warm hues can bring out the metal's rosiness.
Matching Jewelry Using Fashion Colour Palettes
While matching jewelry to your clothing is totally dependent on personal and aesthetic tastes, there are a few general principles to follow and draw inspiration from for various colour palettes you probably have in your wardrobe.
Pretty Pastels Fashion Colour Palettes
Pastels are dreamy, soft, and delicate. Sweet and cheerful hues like pale yellows, flushed pinks, minty green, and baby blue go well with any metal colour. With a rose gold metal and a diamond or pale gemstone, a pastel colour palette looks very charming.
Look for rose gold, diamonds, morganite, aquamarine, yellow diamonds, or pink diamonds when selecting jewelry to complement your pastel palette.
Nautical Fashion Colour Palettes
A nautical colour scheme is vibrant, but elegant and structured at the same time. It's easy to match jewelry to a nautical colour scheme: just pick either white gold or yellow gold metal and call it a day on the sea.
Rubies, emeralds, and sapphires are interesting gemstones to use in a nautical colour scheme, while diamonds, of course, are a classic complement to any colour palette. If you can combine knotted jewelry or delicate items with chain links for a subtle nod to the sea, you'll get bonus points.
Tropical Fashion Colour Palettes
What's the trick to coordinating jewelry with a bright, tropical colour scheme? It's either go big or go home. With this colour scheme, the bolder the better.
The bright, joyful tones of the tropics go best with yellow gold or rose gold metals. With an eye-catching gemstone like amethyst, emerald, pink sapphire, or aquamarine, you may take your brilliant ensemble to the next level. With this palette, there's no requirement for exact jewelry matching; the strong contrast is what makes the tropical palette so appealing.
Winter Fashion Colour Palettes
A winter colour palette is an enticing combination of warm, natural hues that induce thoughts of comfort and tranquility. A white gold metal pairing enhances the cold undertones of the navy blue, forest green, and charcoal colours in this palette.
The best gemstone to wear with this palette is a diamond, but a deep emerald will also offer a splash of colour to your ensemble.
Monotone Vogue
Consider a black and white outfit as a blank canvas on which to create a vibrant or muted masterpiece... You can mix and combine metals, gemstones, and styles when matching jewelry to this palette. Whatever your heart (and own style) demands will work here.