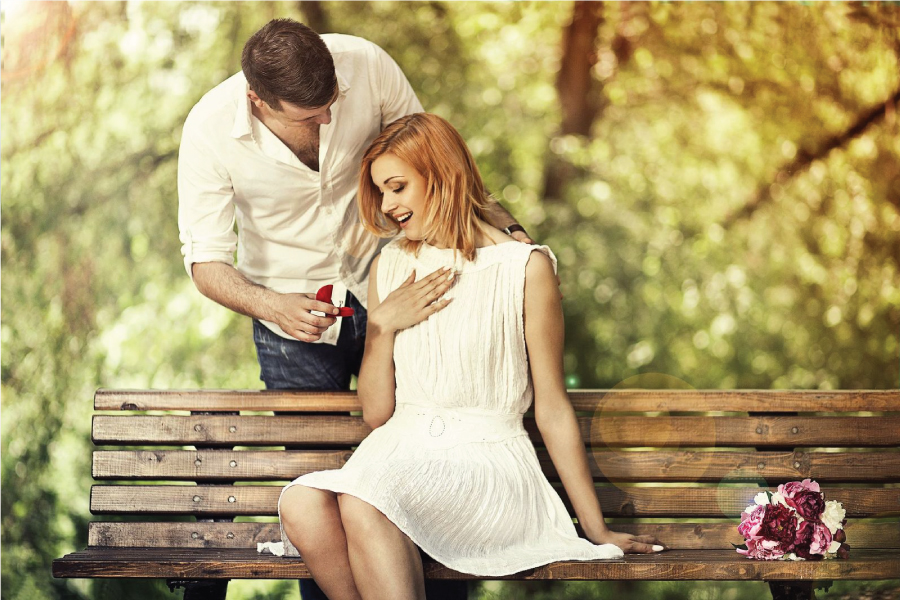 How to Get More from Your Engagement Ring Budget
In less certain economic times people tend to tighten their belts in terms of budget, whether they currently need to or not. Which in many ways makes a great deal of sense, especially if they are unsure about what faces the world financially, let alone their own bank accounts.
As the events of early 2020 and the COVID-19 pandemic have led us into some very insecure waters personally, professionally, socially and financially you may think that the plans you may have had to take your relationship to the 'next level' by purchasing the perfect engagement ring and popping that big question should be put on hold.
However, if there is one thing we should all learn from recent events is that life can be very short and should be lived to the fullest in the moment, perhaps making this the perfect time to 'take the plunge' and get engaged.
You don't have to give up the idea of doing so with the perfect engagement ring either. The key is to set a budget and then work within it to get the ring you want, even if that is not as large as it once might have been.
With this in mind here are some tips for getting the perfect engagement ring without sacrificing style or quality and still staying within your current financial comfort zone.

Opt for a Colored Gemstone
Diamonds have become the traditional choice for engagement rings but, as many younger brides to be especially, are discovering, they are far from the only beautiful, meaningful and valuable choice you can make.
Precious gemstone engagement rings have grown in popularity over recent years - one quick check of Instagram will show you that - and not just the better known rubies, blue sapphires, and emeralds either, although those are all wonderful alternatives to consider.
Lesser known, but every bit as stunning, gemstones like tourmaline and pink sapphires are taking center stage as engagement ring choices and their bright colors and relative novelty appeal to those who like to stand out from the crowd with a choice that is every bit as stylish and special as a diamond engagement ring but may fit your current budget a little better.
Opt for a Halo
If a larger diamond engagement ring is something you'd prefer heading out of your financial comfort zone and choosing a larger carat solitaire is not your only option. Halo diamond engagement rings - a smaller central stone surrounded by a halo of smaller diamonds, or other gemstones, is a beautiful alternative that may be more affordable and yet every bit as special.
Opt for a More Budget Friendly Metal
So, you still don't want to compromise on the diamond you want for your engagement ring but opting for it in a platinum setting will push you over your budget? As pretty as platinum is there are other, slightly more affordable metal choices you can consider to keep your finances on track.
In addition to yellow gold and white gold - the 'logical' alternatives, rose gold is a trending choice that is subtle, elegant and boasts a warmth that really brings out the glitter and glamour of a gorgeous diamond.

Shop For Your Engagement Ring Online
Buying your engagement ring online can seem daunting, but it is fast becoming the best way to get the beautiful diamond and gemstone jewelry - including the perfect engagement ring - you want at the best possible price.
Online diamond merchants like Astteria deal directly with diamond manufacturers, eliminating costly 'middle men' and allowing us to pass those savings on to our customers and so we are able to offer fine jewelry pieces at prices that are much more competitive than traditional retailers.
Uncertain times mean that people draw closer and so if you are ready to purchase an engagement ring and make a significant commitment to the love of your life, whatever else is going on in the world, Astteria can help make that dream of getting the perfect engagement ring a reality.