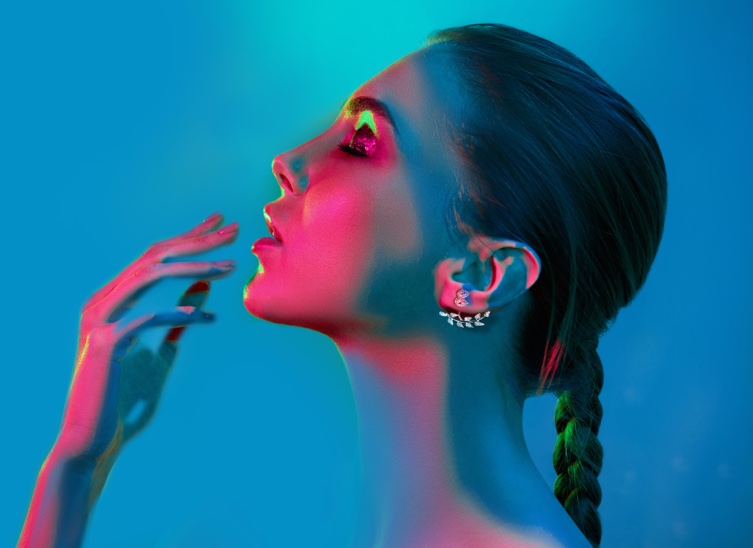 How to Choose the Right Blue Diamond Earrings According to the Occasion
Of all the jewelry pieces you can choose a beautiful pair of diamond earrings can be easiest, and most stylish way to add some instant glamour to your outfits. Blue diamond earrings are easy, elegant and very versatile accessories that look simply stunning on everyone.
There are those who would say the more earrings you have in jewelry box the better, but the fact is by investing in just a handful of beautifully crafted diamond earrings can provide you with all the earrings you need to suit any occasion.
It is, of course, also important to choose the earring style according to the occasion. With that in mind here is a brief look at some of the things to consider when choosing the right blue diamond earrings to wear for the day.
Earrings For Day Wear at Work
As a general rule, in most offices and workplaces your accessories need to be simple, clean and classy. The perfect choice? A pair of diamond halo studs, which will help you maintain the right air of professionalism without compromising on style or sparkle.
If your work environment is more artistic or casual, you choices do widen, but if you don't want to go to 'kooky' then a pair of diamond drop earrings - which are available in a number of stunning and very original styles - will be a fabulous expression of your personal fashion style. And while pearls and white diamond studs are smart and sophisticated, those adorned with colored diamonds are a wonderful choice for anyone who prefers to add an extra dash of color to their work attire.
Dinner Date
The spotlight should be on you on date night, wherever you happen to be going. But if date night is a special dinner date, or perhaps and outing to the theatre then it is even more important that you - and your earrings, sparkle and shine.
In these situations you need earrings that really make a statement, and nothing can be more appropriate than a pair of diamond drops. You can choose blue diamond earrings that feature a cascade of gemstone stars, chunkier opal diamond drops that really catch the eye, delicate pink baguette drops and much more. To ensure that you - and your earrings - stand out, even more, try a hairstyle that is pulled away from your face like a high ponytail or elegant bun.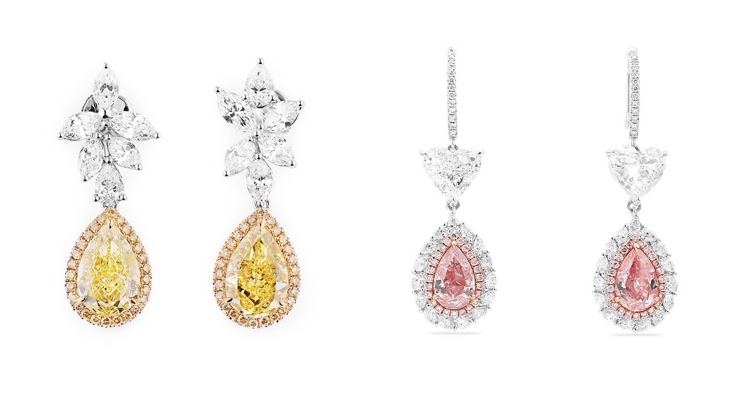 Girls Night Out
The time you get to spend hanging out with your BFFs is when you let your hair down - often literally - and simply do - and wear - what you want. To help keep up an effortless, casual and yet still very chic style try diamond stud earrings in distinct shapes such as heart, pear or trillion.
Diamond earrings with floral halos are also a great way to lend a very feminine touch to your casual attire - they go great with jeans - or alternately, drop and dangle earrings in contemporary styles will also be a creative, gorgeous and bold choice. And while we are on the subject of diamonds, any fancy colored diamond - pink, blue, purple, yellow or even black - will add a fun touch with ease.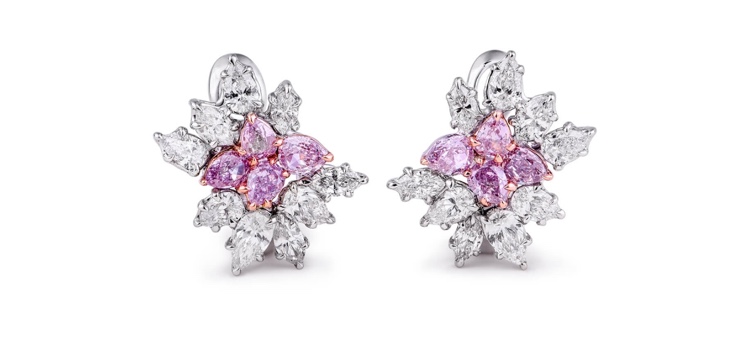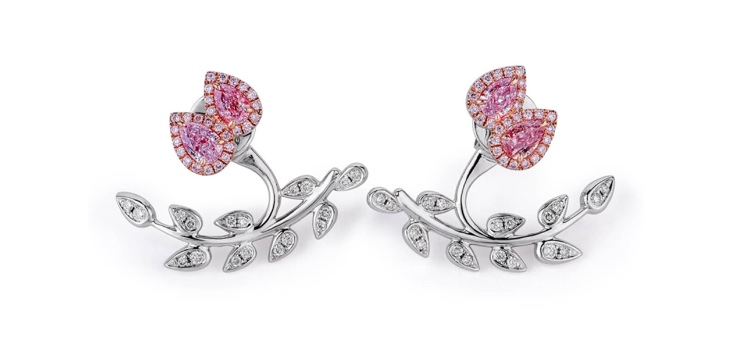 Wedding
Every bride rightfully wants to be the center of attention on their big day and almost every bride opts to wear her hair up, so choosing the right pair of stunning diamond earrings is one of the most important fashion choices of the day, right after that dream dress.
For such occasions, a long drop and dangle earrings are often the very the best bet. They are classically elegant, elongate the neck and will beautifully complement your lovely dress. Drop earrings in classic or vintage style are excellent for introducing a little hint of drama and for those brides who want to add their own twist on their look fancy colored diamond earrings are a great choice.
If you do choose to go for color, it might help to know what each color is said to mean. Yellow diamonds are said to represent youthful strength, nature, abundance, and prosperity. Pink diamonds are symbols of strength, passion, confidence, and power. And if you opt for blue diamond earrings they will be representing peace, truth, devotion, eternity, and spirituality so, for a wedding, maybe the best choice of all.