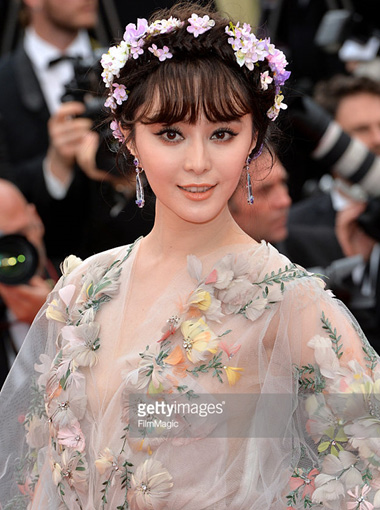 Guess What Fan Bingbing was Wearing at Cannes...
Famous Chinese actress Fan Bingbing, of Iron Men, X-Men and other box office hits, was looking beautiful as usual on the red carpet at the "Mad Max: Furry Road" premier. She walked the red carpet in an ethereal gray dress made of organza and pastel flowers by Marchesa and an unbelievable colored diamond bracelet by yours truly, Asteria Diamonds.
Get yours now from Asteria Diamonds' Fancy Colored Diamond Bracelet Collection.
0.81 Carat, SI1, Triangle Shape, GIA Certified, 15281496

1.07 Ct. (1.31 Ct. TW), Oval shape, GIA Certified, 2176006642

1.77 Ct. (3.41 Ct. TW), Radiant shape, GIA Certified, 2155894172