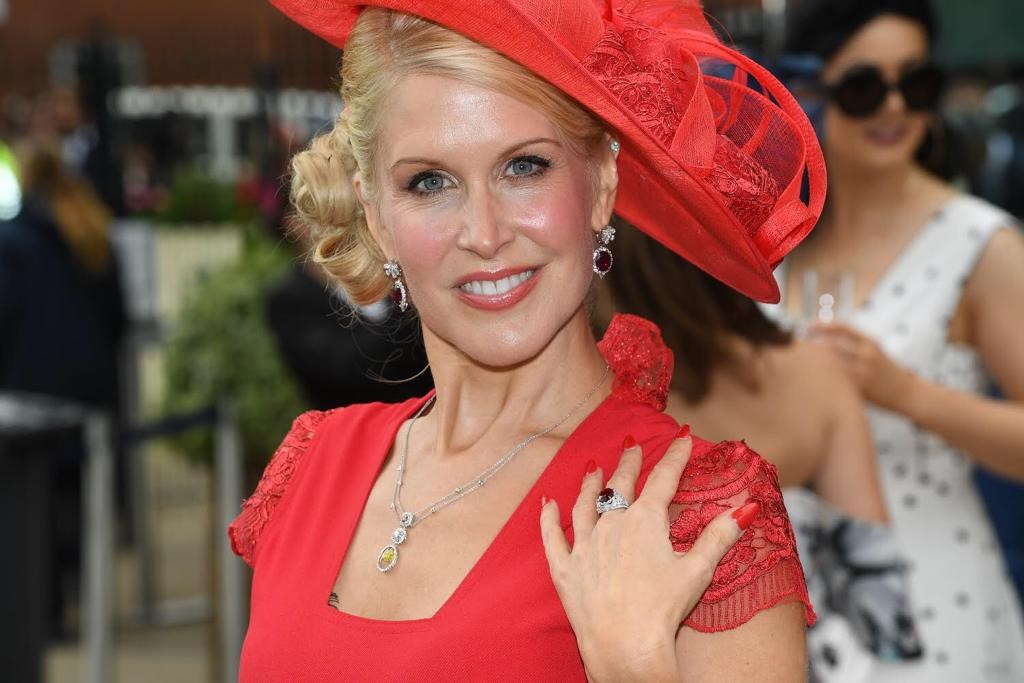 Glitz, Glamour and Asteria Diamonds at Ascot Ladies' Day
Royal Ascot. It is not only one of the biggest events on the European racing calendar but also one of the biggest society events of the year in the U.K. And while every day see an afternoon procession of Royalty, usually led by the Queen, and a plethora of well-dressed racegoers enjoying the finest in food, drink and racing it is Royal Ascot Ladies' Day that is the most spectacular of all.
The notion of Ladies' Day dates back to 1823, when an anonymous poet described Thursday at Ascot as "Ladies' Day... when the women, like angels, look sweetly divine." Traditionally, women were given free or discounted tickets on Ladies' Day, which were otherwise only available to men and allowed to walk freely in areas they would be barred from during the rest of the event.
The gender pay-scale and the no-go areas are long gone, but Thursday at Royal Ascot remains the day that females take centre-stage, and the attendees go to great lengths to get noticed.
Every year women of all ages attempt to out-do one another in the fashion stakes. The dresses are expensive, the hats are extraordinarily ostentatious and, if a fashionista really wants to stand out their jewellery is a real showstopper too. At this year's Royal Ascot Ladies' Day, some of the finest of that jewelry came from Asteria Diamonds.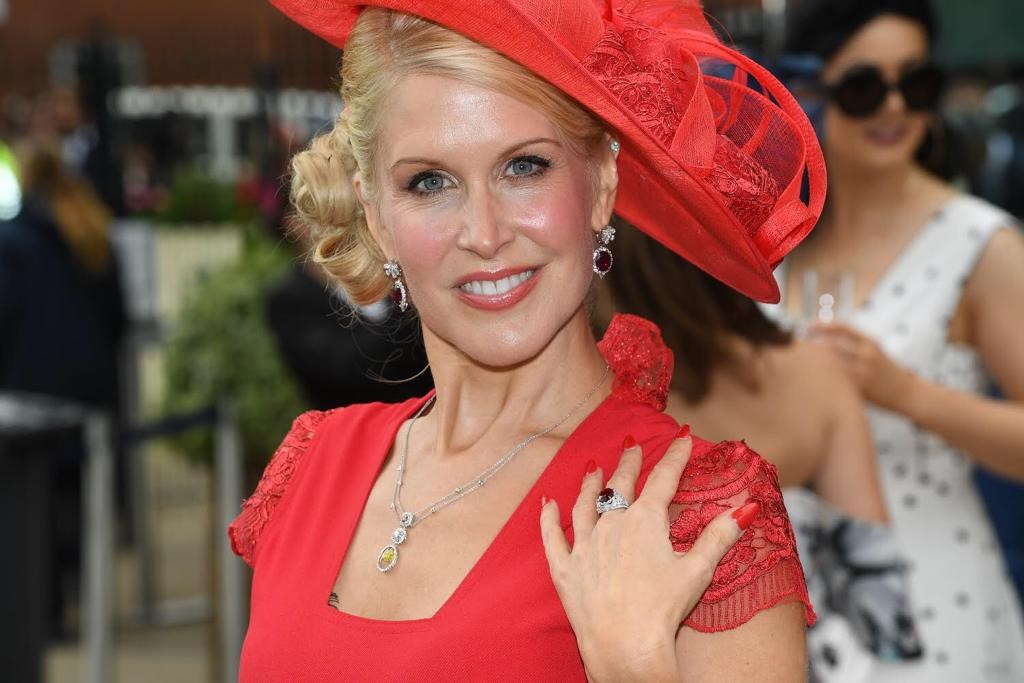 Fancy colored diamonds have become the go-to for jewellery loving ladies who want to not only wear something beautiful but ensure that others notice too. The three stone necklace seen above is the perfect example.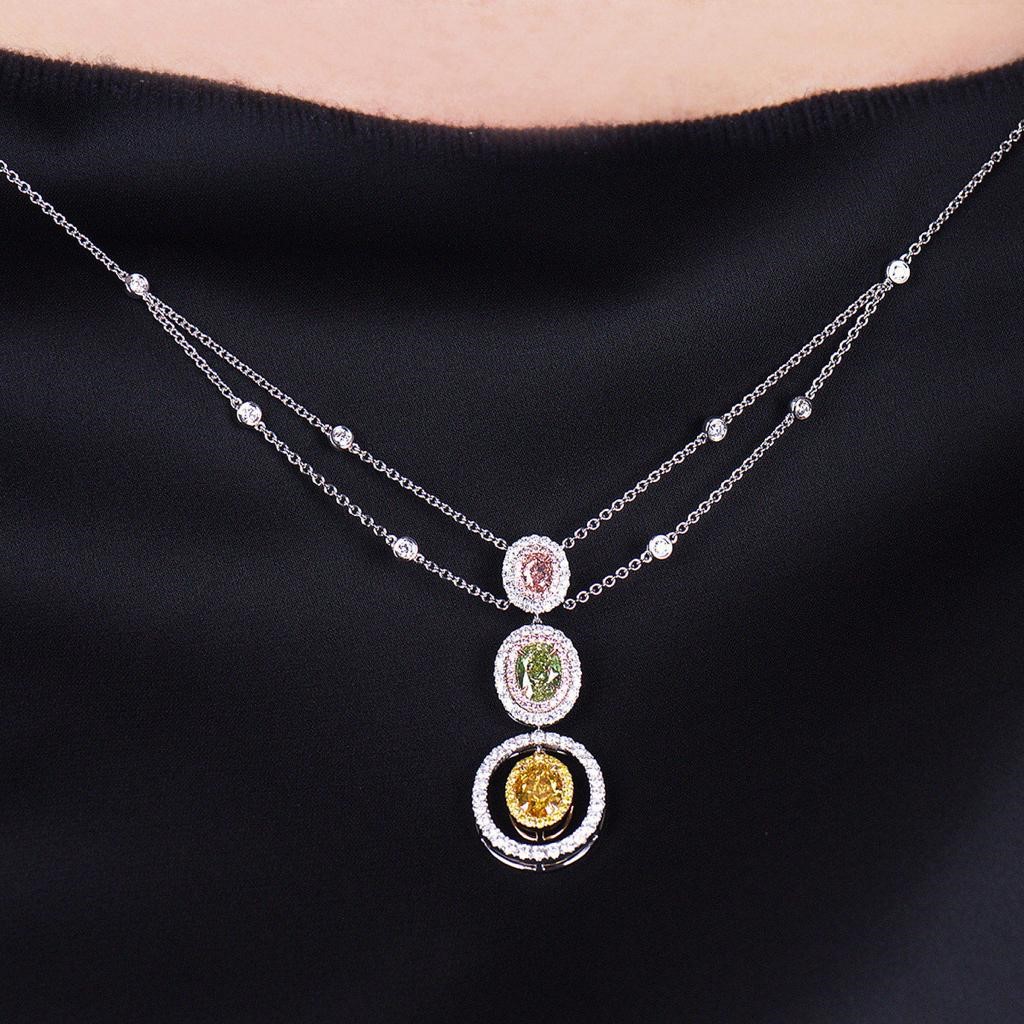 The necklace combines three of the most extraordinary fancy colored diamonds - a pink diamond, a green diamond and a sunny yellow diamond - and has been carefully crafted to drape beautifully. The central stones are surrounded - and highlighted - by a bevy of smaller diamonds that add to the stunning sparkle that no-one could miss, even in the sea of colour that is Ladies Day.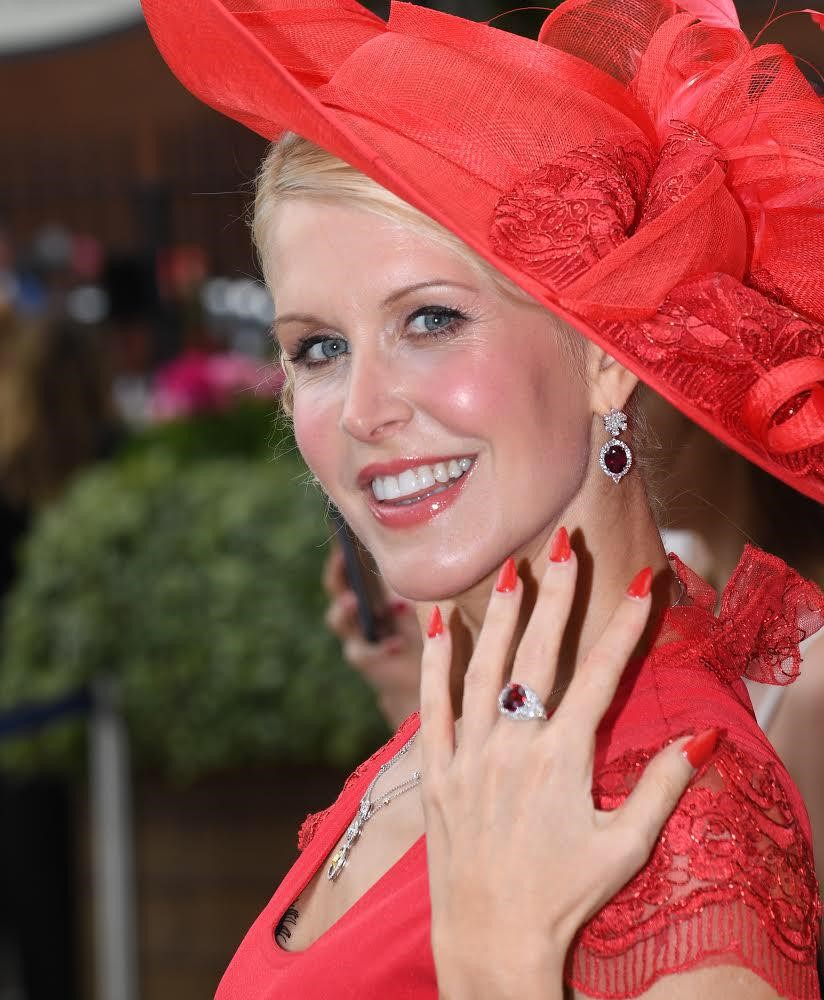 Few formally fashionable outfits would be complete without a great ring, and Asteria Diamonds could deliver there too. The ring pictured is a stunning ruby encircled and enhanced with dozens of beautifully cut white diamonds. The matching earrings add even more glamour, sparkle and style and top off the look perfectly.
One of the most wonderful things about these pieces is that although they were glamorous enough to turn a lot of heads - and paparazzi lenses - at the races they are versatile enough that you could wear them to a quiet dinner, a lively club or even a boardroom meeting and still not look out place. It's another of the many amazing things about fine diamond and gemstone jewellery; it's as versatile as you are.