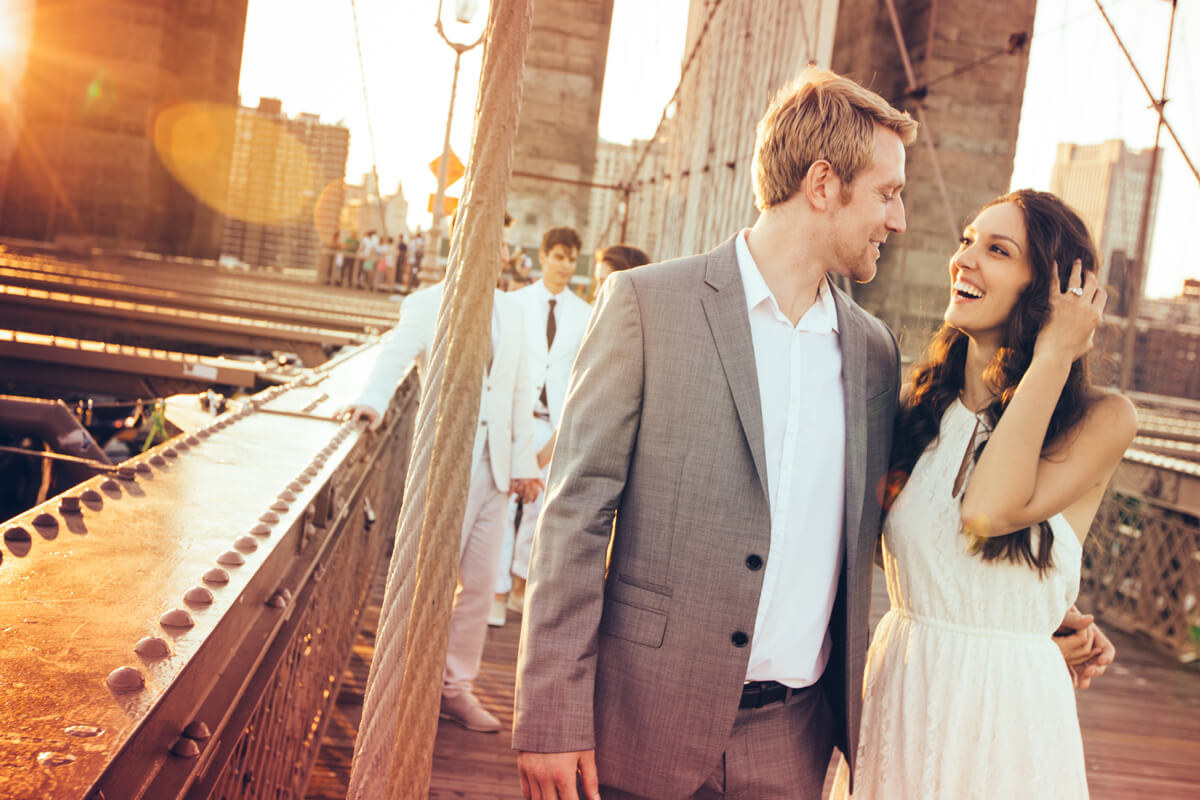 Diamond Engagement Ring Trends for 2020
While the meaning of an engagement ring will likely never change - it's a symbol of love and commitment - their styles, and trends associated with those styles - certainly do. These trends are often influenced by celebrities, fashion trends and even just the way tastes and lifestyles change in general.
With a new year starting what are some of the hottest engagement ring trends we are likely to see in 2020? Here's a look ahead.
Making a Statement With Multiple Rings
Eventually, engagement rings are worn with other rings. On a bride's wedding day they are partnered with a wedding band. But why stop there? Increasingly women are adding embellished bands and/or eternity rings and wearing them, along with their wedding band, either side of engagement rings.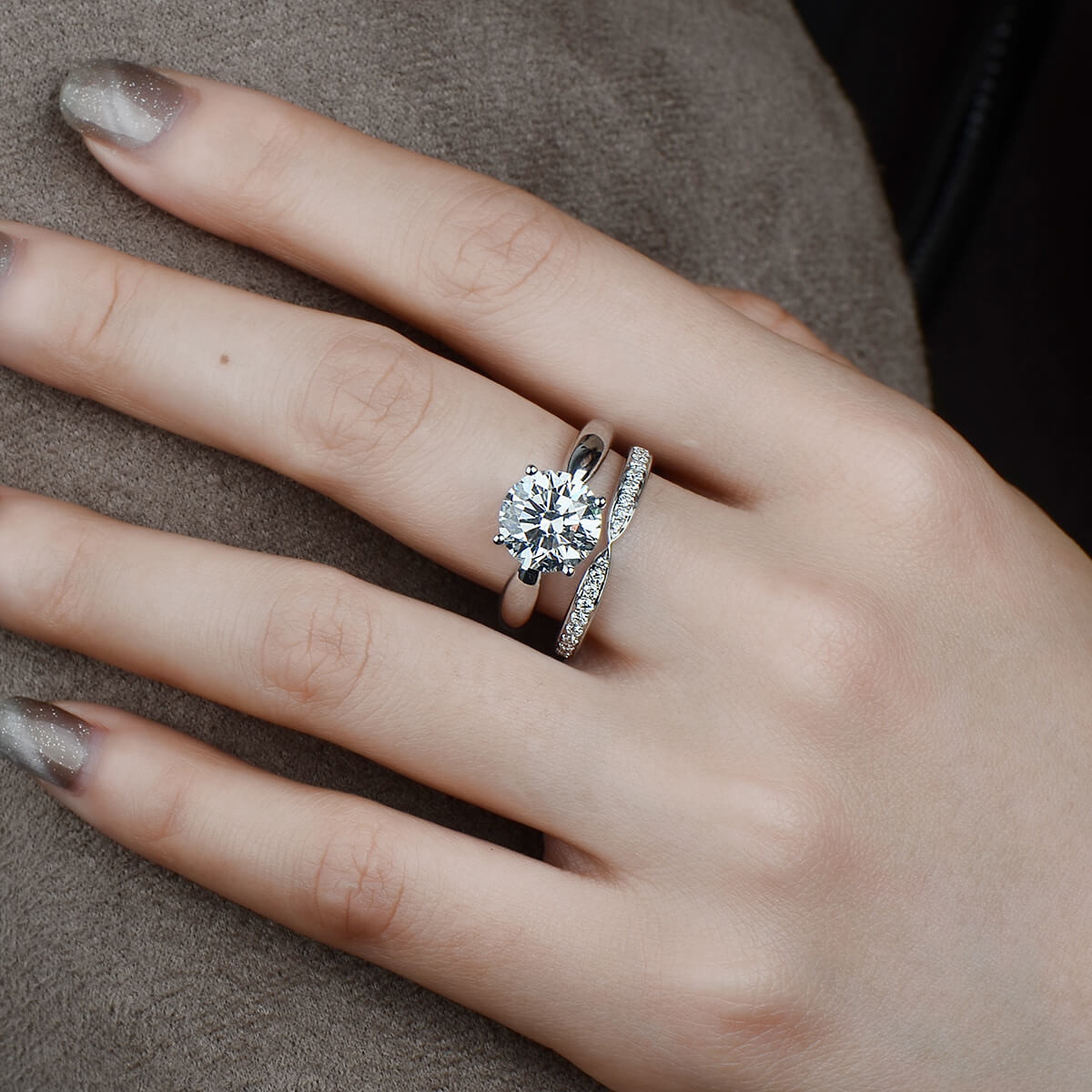 Book ending an engagement ring in this way is a great way to make a personal style statement or to 'dress up' or 'dress down' an engagement ring to suit various outfits or occasions. It can also be an excellent way to add a variety of precious stones, either colored diamonds or gemstones, into the mix to create a look that really sparkles.
Double Diamonds
Every diamond is different. Differ from each other in size, shape, and the way they catch the light. Combining diamonds of different shapes and sizes in the same ring can be an ultimate expression of stylish creativity and is certainly sure to be a mesmerizing choice.
Doing this is growing in popularity, even in the celebrity world. Take, for example, actress and model Emily Ratajkowski's engagement ring, presented to her by her now husband Sebastian Bear-McClard in 2018.
Emily's engagement ring features a teardrop-cut diamond and a princess cut diamond set opposite one another on a gold band. When she got married, she added a simple rose gold band beneath it to complement the sparkling diamonds without drawing any attention away from their beauty. In 2020 we think that you'll see this trend In 2020 we'll see this trend grow and maybe even taken further by combining traditional white diamonds with less usual coloured diamonds.
Creating a Ring That Tells Your 'Couple Story'
The idea of creating your own engagement ring with the help of experts is nothing new, we have been offering just that service at Astteri a for some time. However, the trend is gaining in popularity, and not just among the newly engaged.
As do all Royal engagement rings, Meghan Markle's ring gifted to her by Prince Harry gained worldwide scrutiny and imagination. It was a piece he had a hand in designing, choosing to add diamonds form his late mother's personal collection along with a diamond from Botswana, a country dear to the couple's heart. Together these jewels helped tell the couple's story in a special way.
Meghan took that idea one step further, when, after Prince Archie was born, she had the ring's gold band replaced with a circle of tiny diamonds reminiscent of a traditional eternity band.
Telling 'their' story by creating an engagement ring their way is a trend we expect more couples will embrace in 2020, and why not, it's a stylish and emotional one that is really rather wonderful.
Shining Simplicity
When it comes to spectacular engagement rings Jennifer Lopez is something of an expert, as she's had a few of them. But while her previous choices have focused on color - a pink diamond from Ben Affleck, a blue one from Marc Anthony - the newest, as presented to her by baseball legend fiancé Alex Rodriguez earlier in 2019 is notable for its stunning simplicity.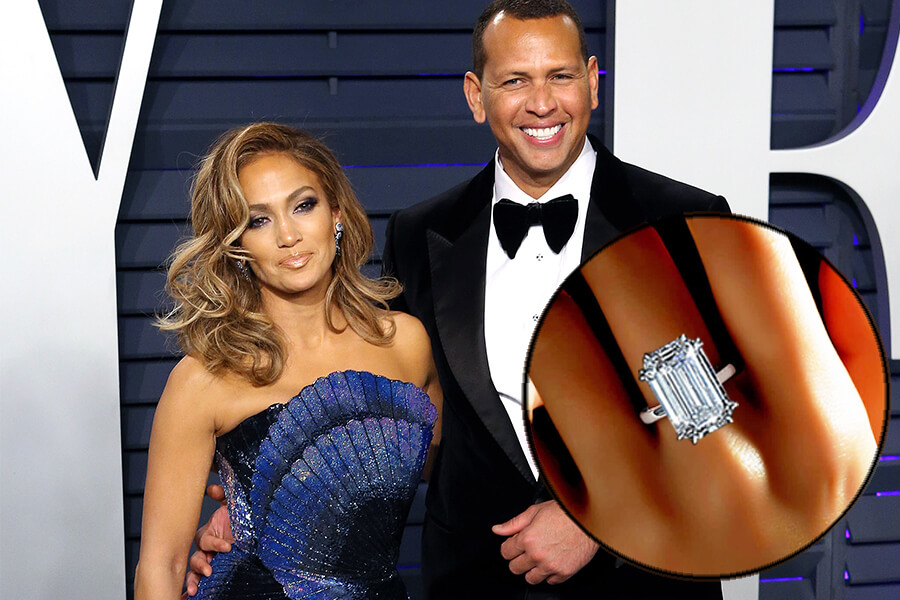 Image:bigstockphoto
The large emerald cut diamond differs from many other stones in that it is cut with narrow, long facets, while most diamonds used in engagement rings feature small, brilliant facets. The cut on JLo's ring creates a hall of mirrors effect, amplifying its apparent size and shine in the right lights.
When this cut is used some choose to add a halo of diamonds around it, a wonderful look in itself, but the fact that Jennifer chose to allow the stunning stone - which is a large one - to stand alone is a look we love and one we think you'll see a lot more of in 2020 and in years to come.