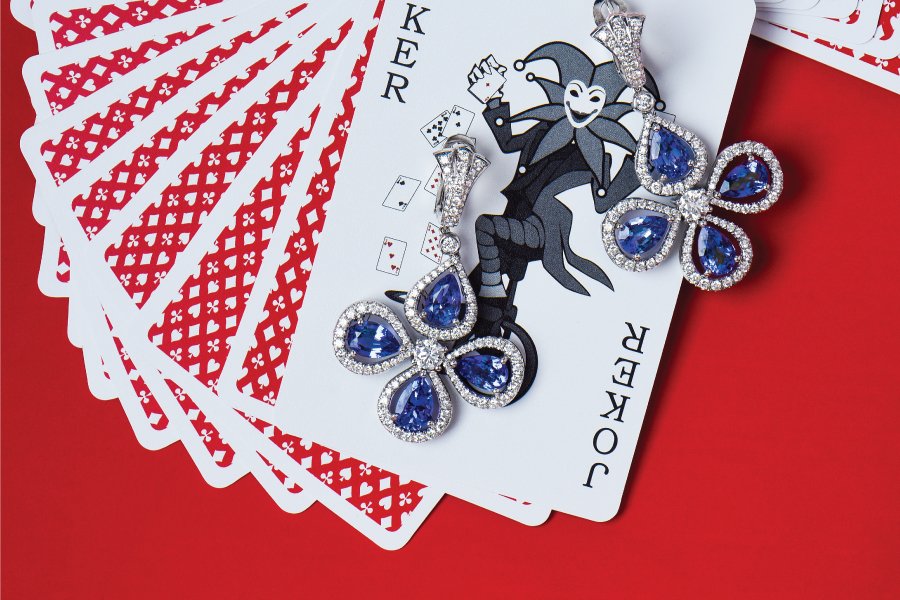 COLORED DIAMONDS INVESTMENT: WHEN AND WHY
COLORED DIAMOND INVESTMENT POTENTIAL
Diamonds have big investment potential that hasn't yet been met. Despite the recent recession in the world global economy, the diamond market has held up with strong prices, even as other assets have declined. The main expectation of diamonds is that the price of diamonds, from one-carat whites to high-end fancies, is going to increase steadily, some slower than others. Certain diamonds are expected to appreciate by as much as 15 percent annually.
These expectations are backed up by two factors: the decreasing diamond supply and an increased diamond demand, especially from Asia. Bain & Company, in their recent report, forecast the demand for rough diamonds to grow at an average annual rate of 4-5% by 2024. The demand will be mainly driven by The United States, China and India. Both fast growth of the middle class and an increase in personal wealth in China and India will substantively contribute to the growth.
Even though current diamond production seems plentiful, it is slowly declining. There is no certainty that the current level of production is possible to sustain. The new mines coming into production will not be able to fully supply the growing demand. The gap between growing demand and slowing supply will increase in coming few years.
This is the basic supply-demand model, decreased supply combined with increased demand, will inevitably drive the prices high, which will undeniably result in higher return on investment diamonds.
WHEN IS A GOOD TIME TO INVEST IN DIAMONDS?
The recent financial collapse that crushed the value of many investors savings, and the fall of many leading financial institutions have been the reasons for consideration in diamond investment. During the recession, the value of shares on the stock markets dropped, housing and real estate prices declined acutely, around the world traded commodities fell out of favor and the lost demand brought prices down. This caused investors to see the value of their portfolios sink.
The response to this situation was that many investors started to look for ways to add a new component to their portfolios that would remain stable during economic recessions and remain liquid. This component would have to be able to provide an option for receiving cash without incurring a big loss to the value of the saved capital. Of course this is just the minimum requirement in what people seek to invest, the desired outcome is the appreciation of the investment.
By following the diamonds performance at auctions, financial institutes and wealth managers started to show their interest in diamonds, and consider them as the possible missing piece for their investment portfolios. At the same time, diamond traders also realized that diamond performance during the financial crisis was much better than most other investments. This is when the initial idea of diamond investment came back to life.
What we see now is that current political and economic instability cause most "traditional" investments to fluctuate. Many major world currencies are taking "unexpected dives", and others are becoming "stronger". Commodity prices are showing high instability as well. Gold is having its second straight annual lose, for the first time since 1998. Oil prices dropped as much as 50% last year, its lowest drop in almost six years. All those fluctuations cause people to seek something they can rely on and it seems that diamonds can provide the stability investors are seeking.
Now more then ever, diamonds and especially colored diamonds investment is a great opportunity to diversify your portfolio, and benefit from a high performance market.
LEARN MORE ABOUT DIAMOND INVESTMENT TROUGH OUR EXTENDED EDUCATIONAL MATERIAL.