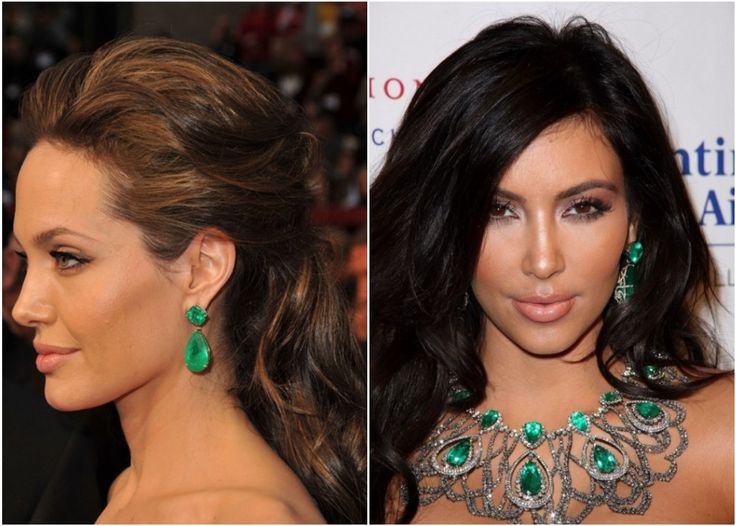 Color Is A Way Of Life - Colored Gemstone
Color is an important attribute when choosing a piece of jewelry.
It represents love, longevity, peace, loyalty, and friendship and could symbolize so much more.
The vivid reds of a ruby or the lush greens in an emerald are factors that give each gemstone its individual charm.
Boasting rich, intense colors the Gemstone Jewelry range at Asteria Diamonds is stacked with Columbian emeralds, Burmese sapphires and even some spectacular Mozambique rubies.
Not only that, our vibrant Colored Diamond Collection can also add a little glitzy glamour to your look.
Emeralds, the most sought after variety of the species beryl is a gemstone that has been mined as early as 3000 BC.
A gemstone significantly mentioned in religious texts and part of royal jewels, emeralds are used to symbolize spring and rebirth.
Filled with a bluish green color, emerald engagement rings make a great choice to begin a new journey.
For a woman who loved jewels with a passion, Elizabeth Taylor, enjoyed them all.
One of the magnificent pieces from her collection was this deep green, lustrous Columbian emerald pendant.
Presented to her from husband Richard Burton to celebrate their engagement, this 23.46-carat stunner was always carried off with sheer elegance.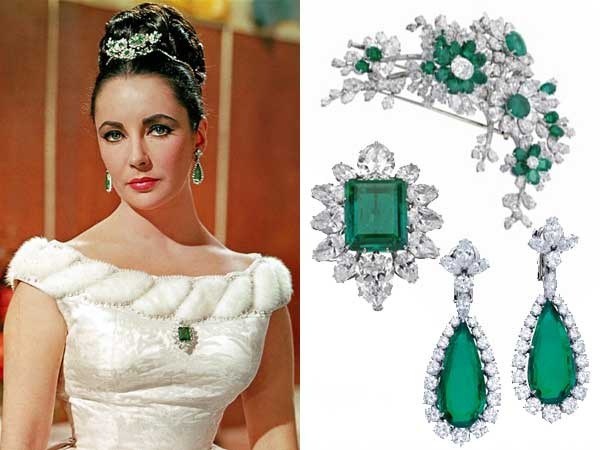 With an appearance much like Liz's pendant, this emerald and diamond engagement ring, could be a great choice.
Crafted in 18K white gold, this 5.67-carat bluish green, exceptionally clean Zambian emerald is set amidst 14 perfectly matched pear shaped diamonds.
The exquisite quality of this emerald with added durability makes it a great choice to seal the deal.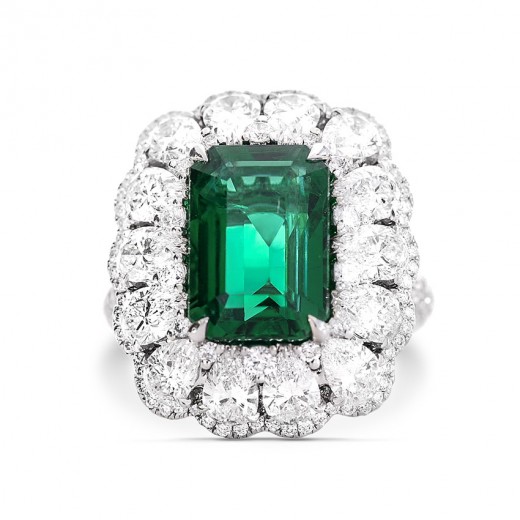 Color tends to play an important role in our lives and though we might fail to realize this, color has been noted to emit energies that can often balance our mood fluctuations.
Colombian emeralds have through history been identified as gems with the most vivid, saturated color.
A gemstone that will instantly calm you, this 32.20-carat cushion cut Columbian emerald ring, comes with a certificate from the Gubelin lab.
Set in 18K white gold with yellow prongs that grip the gemstone well, this ring has an immaculately matched halo of sparkling diamonds.
Not only that, this majestic ring has fretwork on the underside studded with diamonds that display unmatched craftsmanship.
Birthstone for the month of May, emeralds need not only be presented in romantic jewelry as we often associate it with.
Perfect to fete a birthday, emeralds can come in a range of different values based on their qualities.
This natural emerald earring pair with gems weighing 3.70 carats, set with well-matched diamonds has a bold, classy look.
Accentuated by marquise cut champagne diamonds that add a little earthy glitter, this pair could be the ideal piece to celebrate a meaningful day.