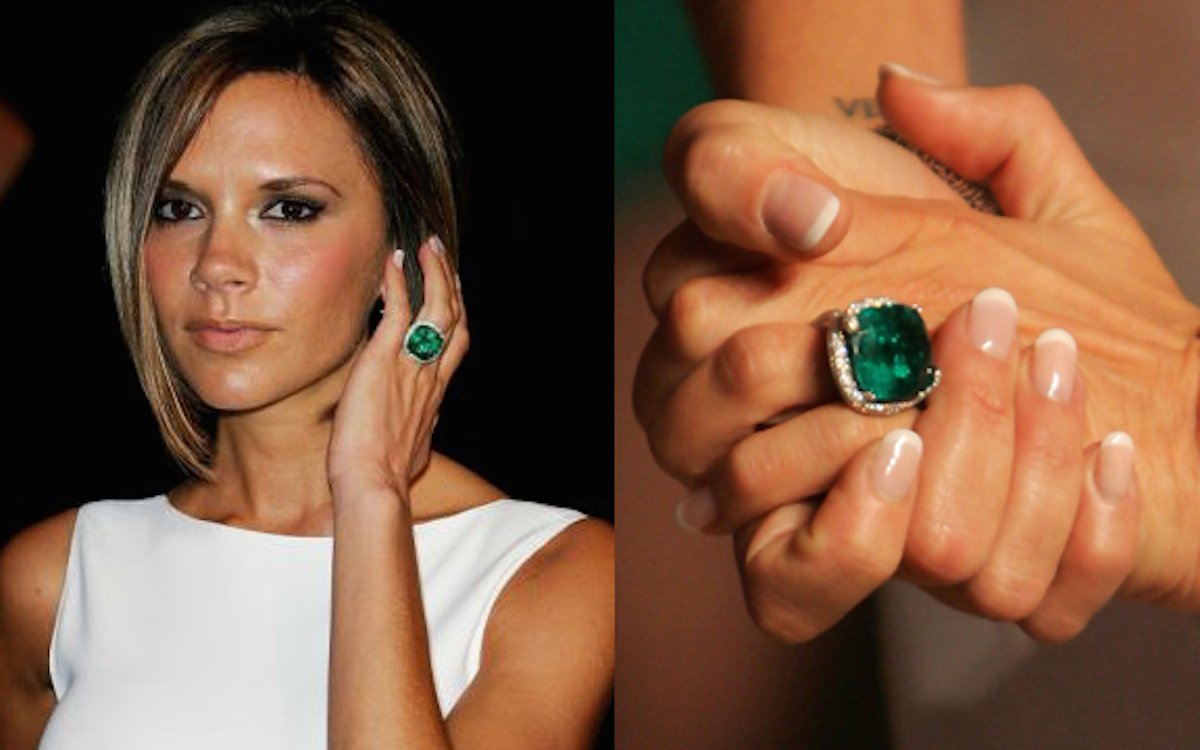 Celebrities Who Opted For Fancy Color Diamond Engagement Rings
Fashion trends have been influenced by celebrities for decades. The era of social media and the rise of sites like Instagram - as well as the advent of giant 'newspaper on the web' sites like the Daily Mail have made that even more the case. And the fairly recent trend towards fancy color diamonds - especially for engagement rings has also been influenced been influenced by some of Hollywood's best and brightest.
But who? Here's a look at some of the famous faces who chose to break with tradition and choose an 'engagement sparkler' (as the tabloids might say) that features a fancy color diamond instead of the traditional clear option that was the norm for so long.
Carrie Underwood
When Carrie Underwood was growing up in on a farm in Checotah. Oklahoma, and performing at local churches she probably had a lot of dreams. One she may never have had was becoming the proud owner of a spectacular five carat plus diamond engagement ring.
After winning American Idol in 2005 the singer became a superstar and along the way she met up with NFL player Mike Fisher in 2008. By 2009 things had got serious enough that the hockey superstar was ready to pop the question and did so with a stunning yellow diamond engagement ring that is estimated to be worth around $150,000.
Kelly Clarkson
Maybe it's an American Idol alum thing, but Underwood's fellow winner, the very first American Idol Kelly Clarkson, also received a stunning yellow diamond engagement ring when she became betrothed to now husband Brandon Blackstock. Her ring is also said to be worth around $150,000 but is a larger square cut yellow diamond versus Underwood's dainty circular cut gem.
Jennifer Lopez
Another girl from rather humble beginnings - the block she comes from is in The Bronx - Jennifer Lopez has been the recipient of not just one but two stunning fancy color diamond rings that made the front pages of every tabloid in the world.
The first was a whopping 6.1 carat pink diamond engagement ring presented to her in 2002 by then beau Ben Affleck (remember Bennifer?) That romance didn't last long though - and no one is quite sure what happened to the ring - but Ms. Lopez was not done with color diamond rings just yet.
Having married fellow singer Marc Anthony in 2004 for a first anniversary gift Anthony gave her a 14-carat blue diamond, worth over $4 million. Now it's rumored that Lopez will soon become engaged to her current beau, baseball player Alex Rodriguez, and when that happens one thing's for sure, he has a lot to live up to in the engagement ring stakes!
Blake Lively
Ryan Reynolds may be mainly known as a goofball, especially as his off screen personality is often as irreverent and and over the top as his onscreen counterpart Daredevil but when it comes to picking out some serious diamond jewelry he's very serious indeed.
When proposing to now wife Blake Lively, he presented her with a light pink diamond engagement ring that is worth $2 million and was co-designed by Reynolds with jewelry designer Lorraine Schwartz.
You Don't Have to Be a Celebrity ...
Obviously, you don't have to be a celebrity to rock a fancy color diamond engagement ring. They are in fact becoming more and more popular and can be found in many shapes, colors, sizes and styles. And designing their own ring - a la Ryan Reynolds - is not out of the realm of the 'ordinary' couple either, as a number of reputable jewelers - Asteria Diamonds included - can offer that very personal service as well.