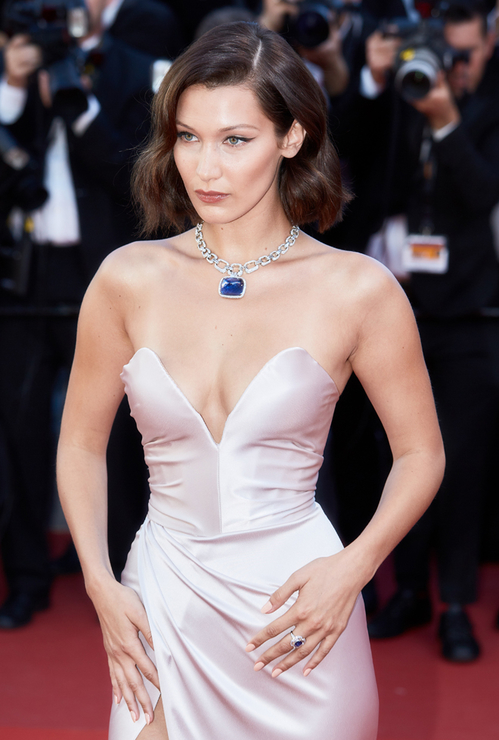 Color sparkles at the Cannes Film Festival 2017
Jewellery at the Cannes this year has been nothing less than spectacular. This festival has the red carpet dazzling with gems in every colour. An international film festival, it brings together celebrities from every country showcasing talent and commemorating the evolution of cinema.
Here are some jewellery styles from the Cannes you won't want to miss this summer.
The Classic Stud
This timeless design that will forever complete any ensemble won the hearts of many on the red carpet. A simple yet classic design, the humble stud lays emphasis on the pure beauty of the gemstone.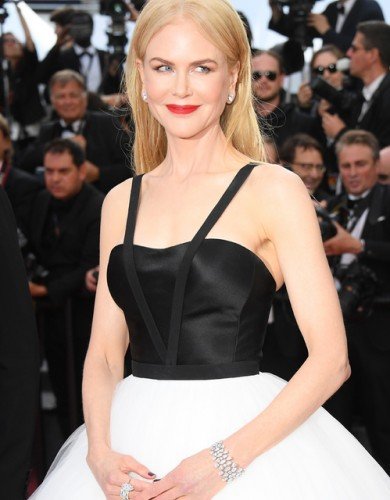 Nicole Kidman looked elegant in her monochrome tulle dress wearing round brilliant diamond studs from Harry Winston.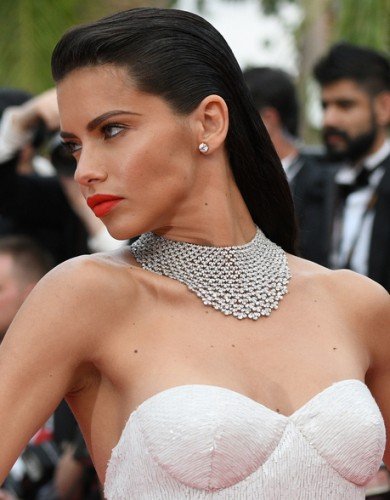 Sporting a slicked-back look, Adriana Lima sparkled with a pair of diamond halo studs that could not help but make a bold statement with her red lips and fluid diamond necklace.
Asteria Diamonds has a selection of handcrafted studs that has been designed around the beauty and brilliance of the diamonds set within.
Round brilliant and lustrous, the 0.78 carat diamond pair will leave you speechless once they adorn the body.
This pair of canary yellow diamond studs weighing 2.01 carats with a golden white diamond halo will add all the glitter you need when your out and about this summer.
A Colourful Journal
Coloured gemstones seemed to be stealing the limelight at the Cannes with velvety Sapphires exhibiting sophistication, peacock coloured Emeralds and even some Burmese Spinels.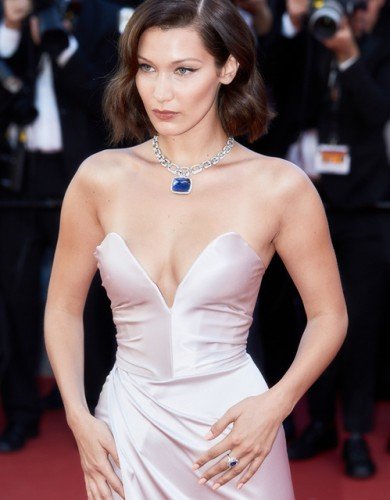 Bella Hadid looked flattering wearing a flawless combination from the house of Bulgari, the 180-carat Sapphire necklace paired with a rectangular cut, royal blue Sapphire ring.
Inspired by colour, the team at Asteria Diamonds has handpicked this Burmese Sapphire to add a little colour to life. Set within a ring of pear shaped diamond accents, this oval cut, unheated, velvety blue 6.67 carat Sapphire will be the perfect statement piece.
Emeralds coincidently the gemstone for the month of May, was a favourite amidst celebrities on the red carpet. Singing icon Rihanna, Portuguese model Sara Sampaio and Araya Hargate were all seen showcasing these treasured gems.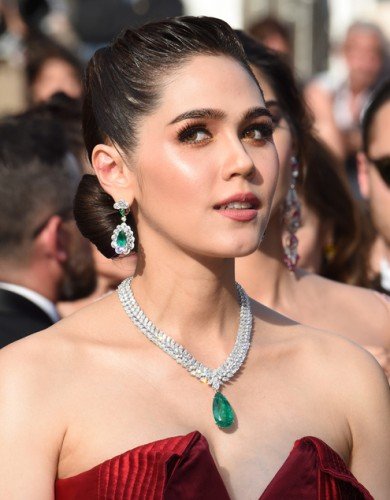 Araya Hargate bedecked with emerald studded Chopard Jewellery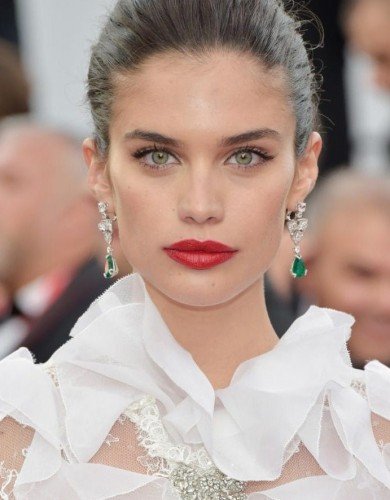 A Sheer Victorian lace dress was what Sara Sampaio chose. Completing the look was her plummeting diamond and emerald earrings by Avakian.
The gemstone collection at Asteria Diamonds has a lush collection of unique emeralds, each with a story of its own. These two pairs that have emeralds mined from the rarest mines in the world, will be a treat to your eyes.
The Fancy Diamonds
Coloured diamonds are becoming a trend only few can resist. With vibrant colours, exceptional brilliance and unmatched durability, there's no room for second-guessing.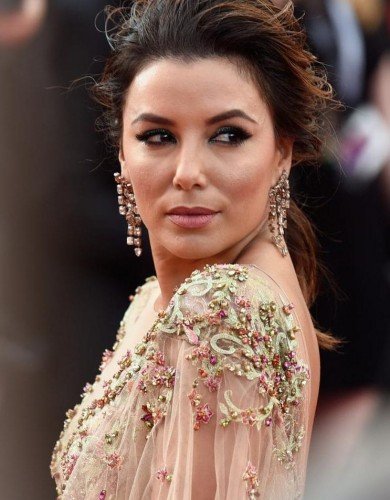 Eva Longoria gleamed with her champagne diamond waterfall earrings that worked in perfect symphony with her Marchesa gown. With diamonds in all shapes and sizes, this pair of Lorraine Schwartz earrings was all she needed to finish her look.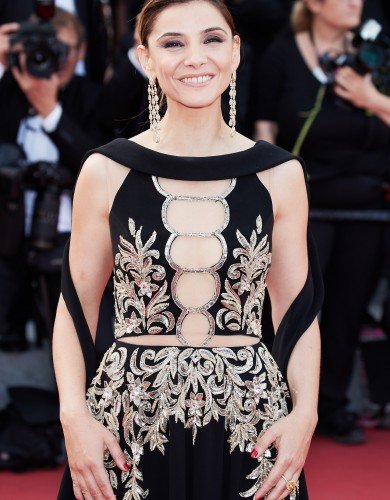 Showing off her elegant neckline, Clotilde Courau left everyone in awe as her cascading earrings studded with golden yellow diamonds added a classy touch to her look.
With Asteria Diamonds taking pride in their collection of coloured diamonds, these honey coloured indestructible gems are just the pieces we love.
Hand selected and patiently matched from the Queen of David collection is this pair of multi coloured diamond earrings is a melange of fancy yellows and champagne coloured gems weighing up to 7.33 carats. The even tone and vivid colour of each gem have a charming touch of amber that gives it it's character.
Last but not least was Alba Rohrwacher, the Italian movie star, who made a statement with a pair of 6.61 carat yellow diamond earrings that were studded in yellow gold offsetting her ivory gown
Much like Alba's earrings is this pair from Asteria Diamonds treasure box is a pair of cushion shaped canary diamonds weighing 10.73 carats that is filled with remarkable colour.
Asteria Diamonds will soon be launching a collection dedicated to the Cannes Film Festival. A collection of jewellery filled with coloured diamonds to vibrant sparkling gems full of life. Sign up for an e-mailer to our latest news, gemstone information and details to our new collections.