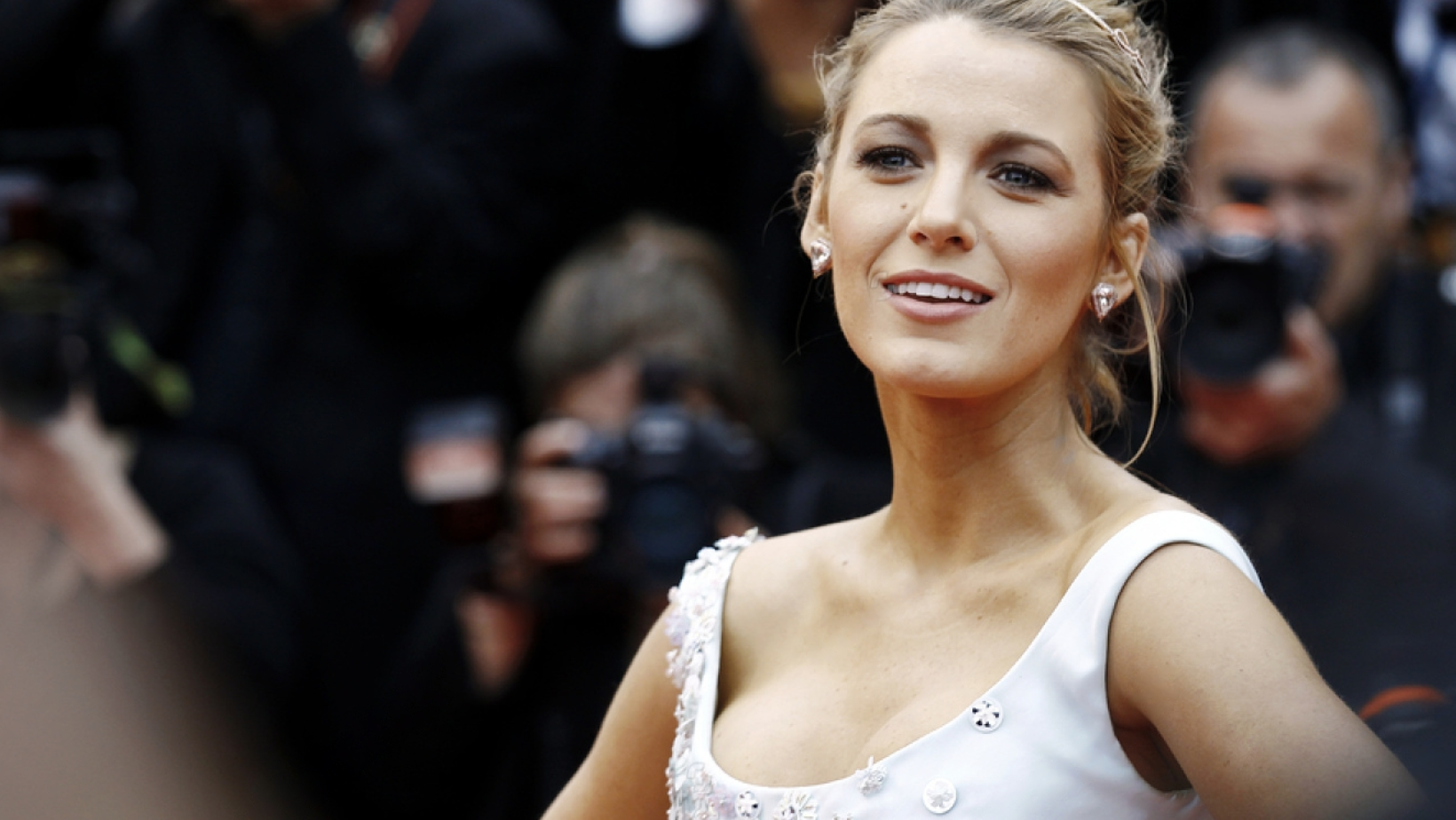 The Shocking Truth About Blake Lively's Engagement Ring– The $2M Ring Everybody's Buzzing About
Who isn't familiar with one of Hollywood's most iconic faces– Blake Lively? We're pretty sure you know her from the Sisterhood of the Travelling Pants and, of course, Gossip Girl.
With this pretty woman's charisma and charm, it's no surprise that many paparazzi surround her every single day. No wonder we immediately knew when Deadpool lead star Ryan Reynolds proposed to her.
But rather than the engagement itself, the town's buzz wasn't about the couple tying the knot. It was more about Blake Lively's engagement ring!
When she showed her ring to the public, everyone started talking about its stunning appearance and the whopping $2 million price tag that came with it.
However, there's more to this ring than meets the eye.
This article will uncover the shocking truth about Blake Lively's engagement ring and its history.
From the ring's unique characteristics to its controversial history, we'll explore why it is so significant and what it means for pop culture and society.
A Recap On Blake Lively and Ryan Reynold's Love Story
Blake Lively and Ryan Reynolds' love story began on the set of the 2010 film "Green Lantern". Although they were both in relationships then, they established a close friendship and stayed in touch after filming ended.
In 2011, both Lively and Reynolds were single and began dating. The couple kept their relationship private and rarely spoke about it to the media.
In September 2012, the couple tied the knot in a private ceremony in South Carolina, with only close friends and family in attendance.
Their wedding was a surprise to most, as the couple had kept their plans tightly under wraps.
Since then, Lively and Reynolds have become one of Hollywood's most beloved couples.
They frequently share sweet moments and funny banter on social media and in interviews and are often seen supporting each other at events and on film sets. They have three children together and are known for their close-knit family life.
Despite their busy schedules and high-profile careers, Lively and Reynolds have managed to maintain a strong and loving relationship over the years.
Their love story inspires fans and reminds them that true love can be found in unexpected places.
Got Stunned By Blake Lively's Stunning Engagement Ring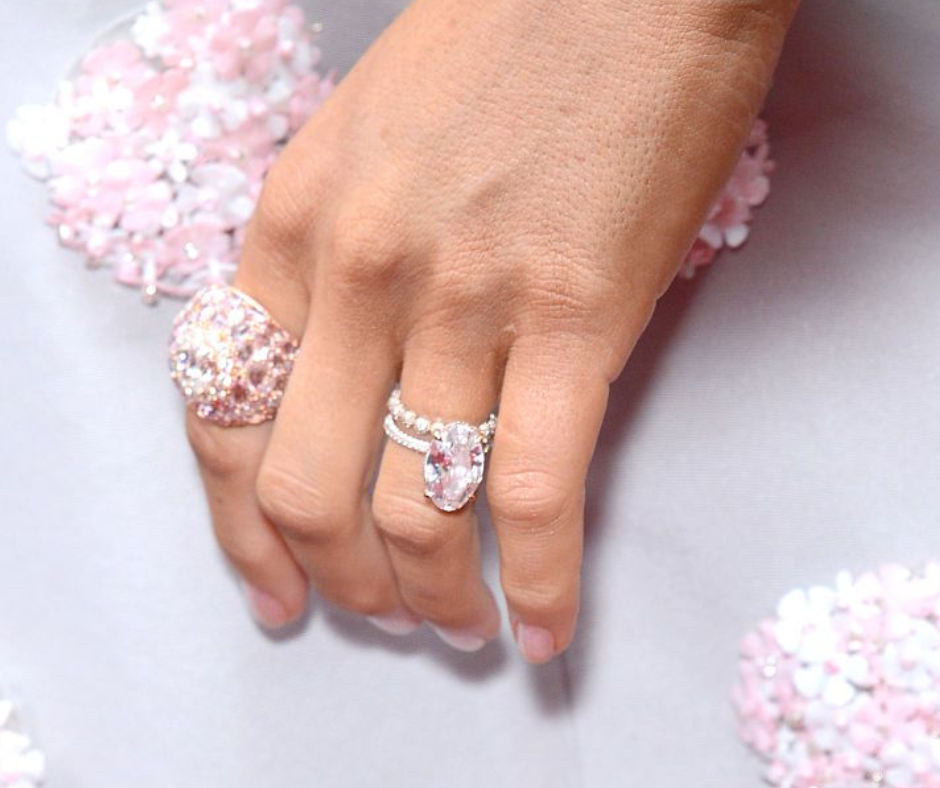 So now that you know how the love brigade continues to thrive. Let's talk about the shocking news everyone heard before they got married— her engagement ring.
Blake Lively's engagement ring was no ordinary piece of jewellery.
Valued at an eye-popping $2 million, the ring is a sight to behold. It definitely topped the charts for one of Hollywood's most expensive engagement rings.
The diamond is estimated to be between 10 and 12 carats and is surrounded by a halo of smaller diamonds that adds to its sparkle and brilliance.
The band itself is made of rose gold, a popular metal choice for engagement rings in recent years, and is encrusted with even more small diamonds for a total carat weight of around 2 carats.
It's a stunning classic design with a modern twist, perfectly encapsulating Blake Lively's unique style.
The ring was designed by celebrity jeweller Lorraine Schwartz, who worked closely with Ryan Reynolds to create a unique and personalised piece for his fiancée.
Lorraine has worked with several high-profile celebrities, including Beyoncé, Jennifer Lopez, and Kim Kardashian. She is renowned for her exquisite taste and ability to create one-of-a-kind pieces that capture the essence of the wearer's personality.
Blake's fiancé at the time– and now husband–Ryan Reynolds, reportedly purchased the ring from Lorraine Schwartz's boutique in New York City.
Encapsulating Love Within A $2M Engagement Ring
The $2M engagement ring is not just a beautiful piece of jewellery; it also symbolises the love and commitment between Blake Lively and Ryan Reynolds.
The large diamond at the centre of the ring represents the couple's strong and enduring love, while the rose gold band and the smaller diamonds reflect Blake's persona.
In addition to symbolising their love for each other, the ring represents a significant milestone in their relationship.
Blake and Ryan have been together for several years, and their engagement was a sign that they are ready to take their relationship to the next level.
For Blake, the ring represents a commitment to a future with Ryan, while for Ryan, it symbolises his love and devotion to Blake.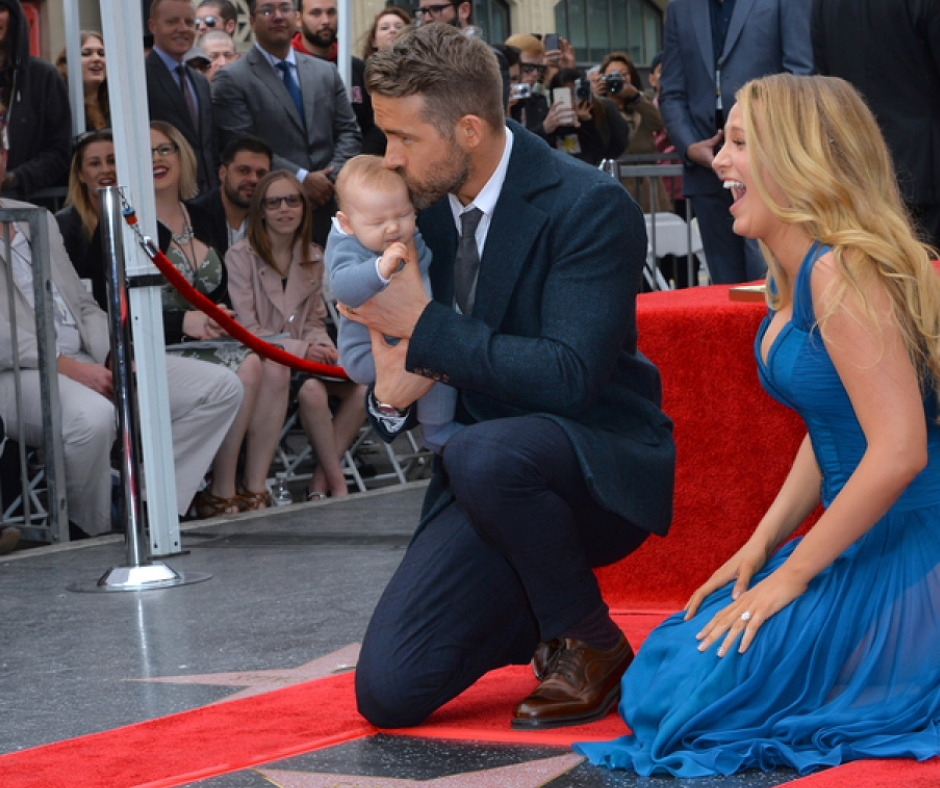 The ring is also significant because of the attention it has received in the media.
As one of the most talked-about engagement rings of all time, it has become a symbol of Hollywood glamour and luxury. Its size, style, and value have made it an object of fascination and envy for many people worldwide.
Other Engagement Rings That Became The Talk of The Town
Blake Lively's engagement ring is undoubtedly one of history's most expensive celebrity engagement rings.
However, she's not the only celebrity with a jaw-droppingly expensive engagement ring.
For example, singer Beyoncé's engagement ring from husband Jay-Z is estimated to be worth around $5 million.
The ring features a massive 18-carat diamond designed by Lorraine Schwartz, the same jeweller who designed Blake Lively's ring.
Another famous ring is that of actress Elizabeth Taylor, who received a 33-carat diamond engagement ring from her fifth husband, Richard Burton.
The ring was worth $8.8 million and was famously dubbed the "Taylor-Burton" diamond.
A few more to note are Kim Kardashian, who got an engagement ring from Kanye West - The ring features a 15-carat cushion-cut diamond estimated to be worth around $4 million.
Mariah Carey's engagement ring from James Packer featured a 35-carat emerald-cut diamond estimated to be worth around $10 million in 2016.
Last but not least, Grace Kelly's engagement ring from Prince Rainier III featured a 10.47-carat emerald-cut diamond and was estimated to be worth around $4.06 million in 2013.
Conclusion
Blake Lively's engagement ring has certainly caused a stir, with its impressive $2 million price tag capturing the attention of fans and jewellery enthusiasts alike.
While some may view the ring as an extravagant display of wealth, others see it as a symbol of love and commitment between Lively and her husband, Ryan Reynolds.
From the large oval-shaped diamond to the smaller diamonds surrounding it, the ring is a true work of art that showcases the incredible skill of the designer, Lorraine Schwartz.
Regardless of one's opinion, it's clear that this dazzling piece of jewellery will continue to be the subject of fascination and discussion for years to come.
FAQs
When did Ryan Reynolds propose to Blake Lively?
Ryan Reynolds proposed to Blake Lively in 2012 while vacationing in Charleston, South Carolina.
Is Blake Lively's engagement ring ethically sourced?
There is no official information on whether or not Blake Lively's engagement ring is ethically sourced. However, it's worth noting that Lorraine Schwartz, the ring's designer, has publicly stated that she uses conflict-free diamonds in her designs.
Does Blake Lively still wear her engagement ring?
It's unclear if Blake Lively still wears her engagement ring regularly. However, she has been spotted wearing it occasionally, such as during red carpet events.