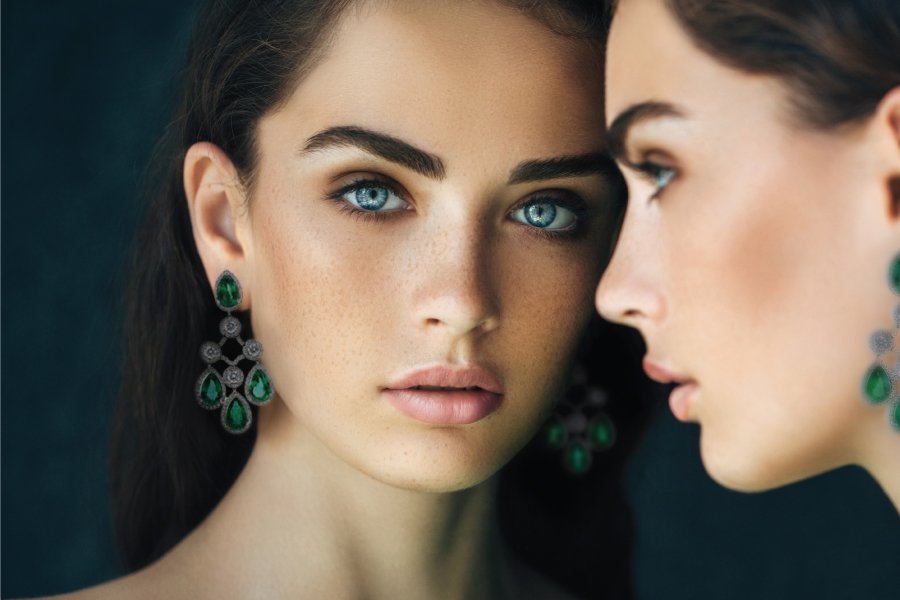 Astteria's Emerald Jewelry Guide
There are many phenomenal gemstones out there, including the four precious gemstones: diamonds, emeralds, rubies, and sapphires. However, just like there isn't a colorless stone that shines as brightly as a diamond, there also isn't a stone that displays the same mesmerizing shade of green as an emerald.
These delightful stones make wonderful alternatives to a diamond engagement ring, but can also look sensational when set in an array of earrings, necklaces, and bracelet settings.
With such a large selection on the market, including Astteria's extensive emerald jewelry collection, it can be daunting when beginning the emerald jewelry hunt.
Therefore, we have compiled this helpful emerald guide so you can navigate your way a bit more easily through the marvelous world of emeralds.
Astteria prides itself in the finest gemstones and gemstone jewelry. Emeralds are no exception. The Astteria Emerald Guide Jewelry source is a helpful tool to use when you are in search of emerald jewelry from Astteria but have no idea how or where to begin.
Upon arriving at Astteria's carefully thought out website, you will be met by a chat box as well as a drop menu that will help guide you to what you are looking for. Astteria's superb items are divided by main sections and sub sections.
High Jewelry
The first section contains Astteria's most prized pieces including loose diamonds and diamond jewellery that showcase unusually large or high quality stones. There are also a few select emerald pieces, which are the top of the top.
Jewelry Collections
Next on the menu is a breakdown of the different collections that Astteria offers. It consists of: Rings, Earrings, Pendants and Necklaces, and bracelets. Additionally, you can find a sub section for new arrivals, outlet items, and sold items.
Gemstone Jewelry
One of the easiest ways to locate emerald jewelry on the Astteria website is by selecting gemstone jewelry and then clicking on the first sub category, emeralds.
Next comes sapphire jewelry, then ruby jewelry, where you will find an array of spectacular items that match each gemstone category. Finally, there's an option to "Browse All" gemstone jewelry to see the selection of jewelry pieces featuring the different types of gemstones.
Custom Made
After the Colored Diamond section comes the Custom Made section, where you will find examples of mesmerizing jewelry pieces featuring all sorts of stones, including high- quality emeralds.
In-Person Appointments
If you are extremely serious about purchasing a particular emerald or piece of emerald jewelry, you may contact the Astteria offices in order to inquire when and how these items can be viewed in person. Certain rules and regulations apply.
In addition to providing a visual and comprehensive site where guidance to acquiring emerald jewelry is supplied, Astteria is available to answer any question you may have.
All these resources and efforts exist to make the emerald purchasing experience safer and more enjoyable for every potential emerald buyer.