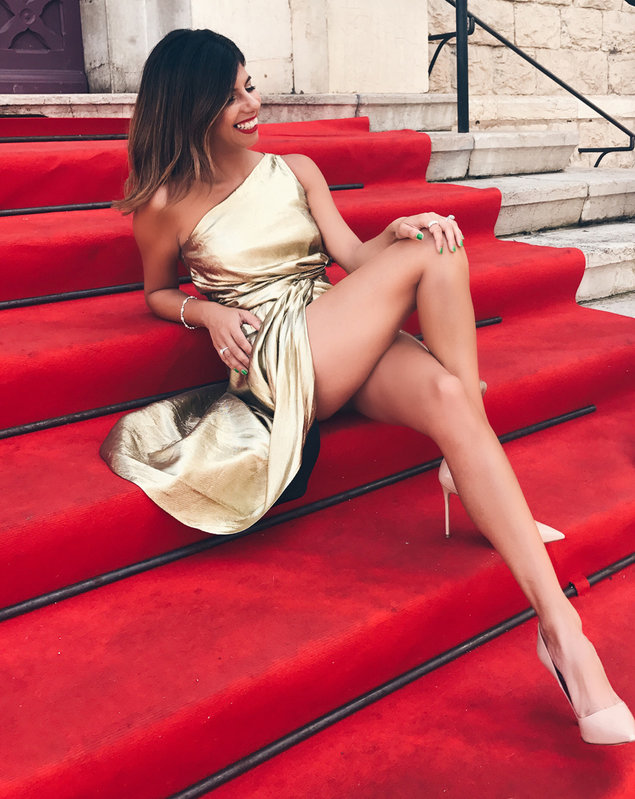 Asteria Sparkle Cannes Film Festival
This year, Asteria Diamonds experienced the Cannes Film Festival and the events accompanying it in its entire splendor. With celebrity and renown fashion blogger, Korin Abraham, we were priveé to some red carpets events, caught a glimpse of the festivities, spotted celebs in tuxedos at every corner, visited a yacht, and interacted with the who's who from the industry.
No words needed. The picture says it all.
Enjoying a glass of champagne, showing off some of the favorite pieces from our Asteria's new collection "Yes Oui Cannes"
A journey that took Asteria Diamonds all the way from busy London to the calming yet extravagant streets of Cannes, we were at the heart of it all during the festival.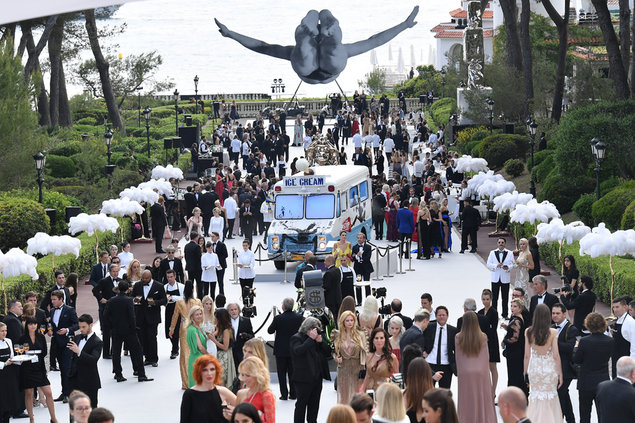 Through the festival Korin attended the launch of the newest perfume from the Bulgari collection all the way in Rome, a prestigious event that also hosted supermodels like Bella Hadid.
Following gorgeous Korin through her packed day at the Cannes, she sparkled in jewels from the "Yes Oui Cannes" collection by Asteria Diamonds and showed each piece off with style.
A day that began with friendly photographers who could not get enough of Korin, turned into one of the most fun filled days we have spent along the waterfront in South of France.
With sparkling yellow diamonds that dazzled as they caught the sunlight each piece made a statement on the red carpet.

A trend for the summer, yellow diamonds seemed to be at utmost demand on the red carpet, and Korin flattered with some canary beauties.
She took a fond liking to our scintillating cushion cut yellow diamond ring and even our mixed shape diamond bracelet that has each stone surrounded by a halo of perfectly matched yellow and white brilliant stones.
With multiple outfits that needed to be changed for each event, Korin also opted to show off some pieces that complemented her ravishing vermillion look.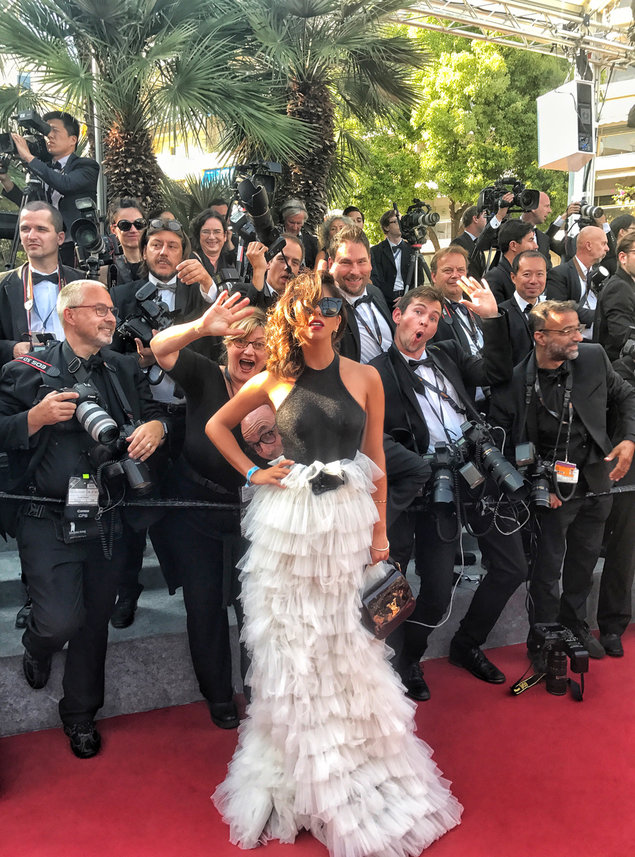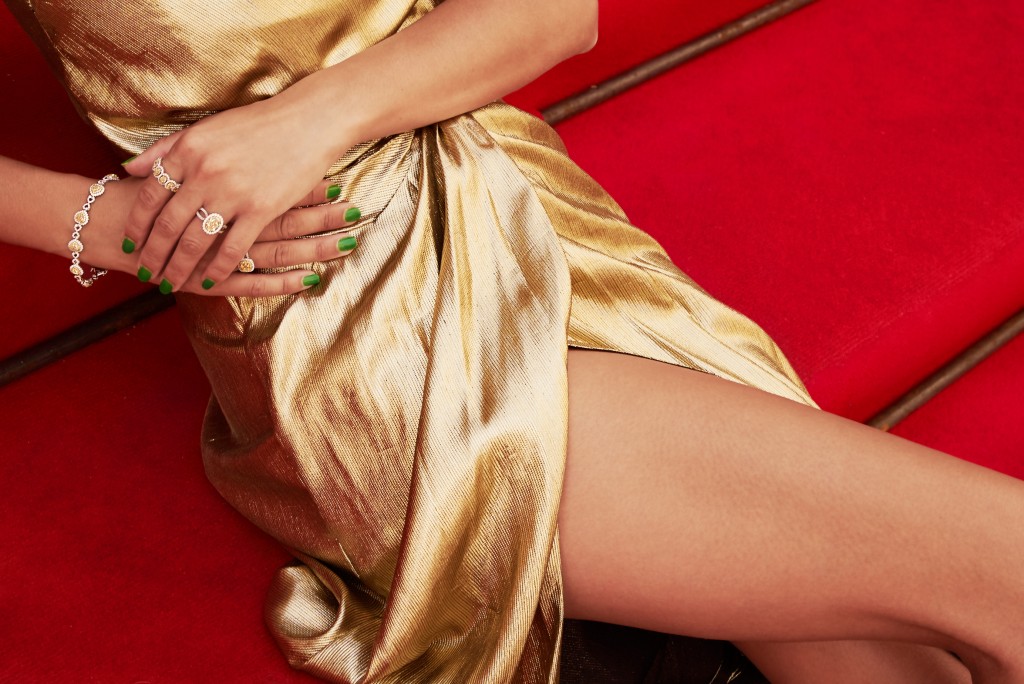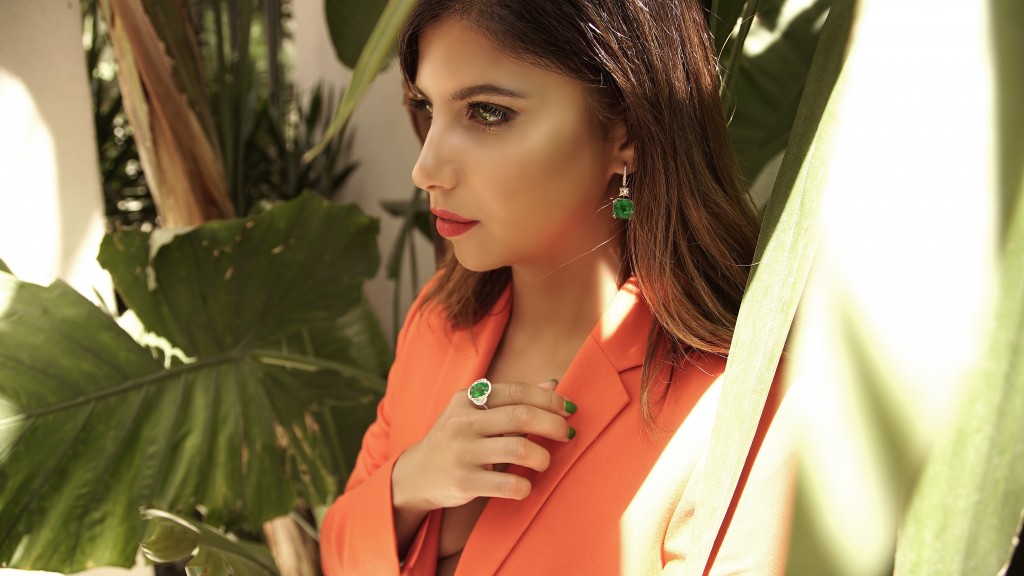 We finished off the long yet vibrant day at the beach soaking up some sun with delectable ice creams.
A fancy pear shaped pink diamond, colored to perfection had Korin glistening under the warm sun.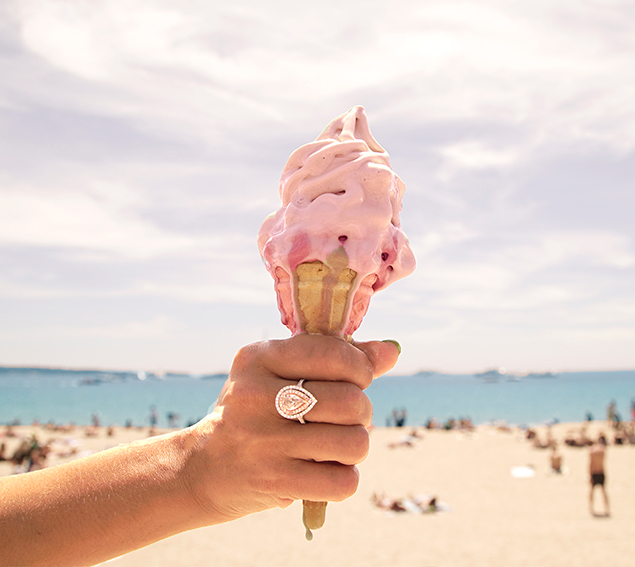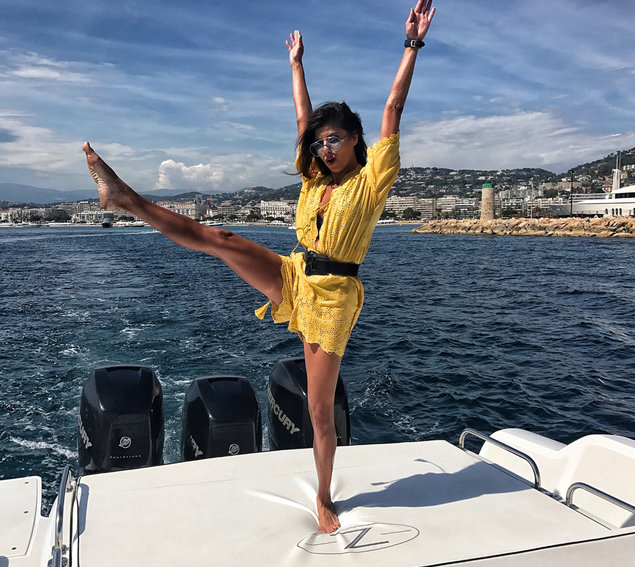 Brushing shoulders with the biggest names in the industry at the AMFAR fundraiser in Cannes with celebrities like Will Smith, Nicole Kidman, and Kate Upton and more.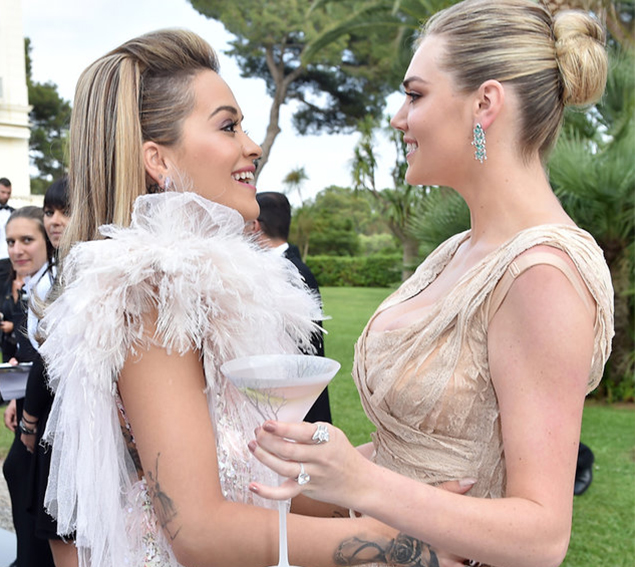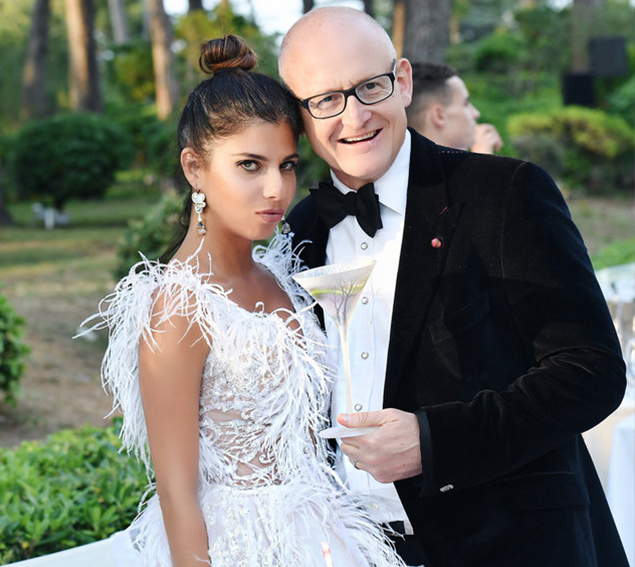 The night slowly evolved into a gala governed by musical performances by Rita Ora and Diana Ross along with many others to brought the night alive.

Cannes was a beautiful experience; a festival that celebrates cinema to its greatest with no discrimination will definitely be on our list for years to come.