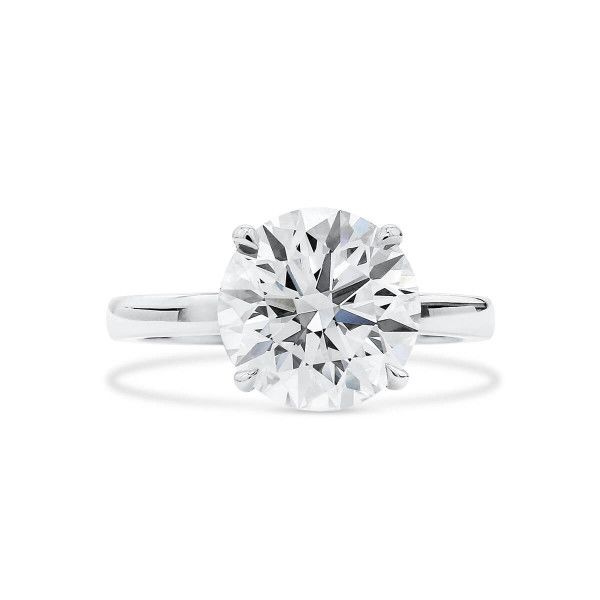 An Overview Of Diamond Stud Earrings
The history of earrings dates back thousands of years. Ancient Egypt used stud earrings as an early form of jewellery. However, it wasn't until the end of the 19th century that modern diamond stud earrings became famous - and they've remained popular ever since.
There are several athletes and celebrities who wear diamond stud earrings like a single earring or a pair. Those with multiple piercings on one or both ears prefer a clean but edgy look with simple studs.
The Duchess of Sussex, Meghan Markle, wore diamond stud earrings recently, demonstrating how trendy they are. A pendant jacket attached to the back of the 18K white gold ones she wore supported another larger diamond beneath the lobe.
Her wedding gown was adorned with Cartier diamond stud earrings when Meghan Markle married Prince Harry on May 19, 2018. This pair of 18K white gold Galanterie de Cartier earrings features an interlacing curve of bead set melee diamonds framed by a round brilliant cut diamond.
What Are Size Diamond Studs?
When buying your first pair of diamond stud earrings, picking the size can be challenging. If you want to create a particular look, it's difficult to decide which size will work best. Also, when shopping for diamond studs, you'll be looking at carat weight rather than size measurements, which makes it difficult to discern the exact size of a diamond.
But we can help!
You'll learn everything you need to know about choosing the right size for your diamond stud earrings below. Learn how to choose the right size of diamond studs by understanding how carat weight relates to size!
Carat Weight And Size Of Diamonds
Diamond stud earrings are most commonly worn by women in 0.25-carat sizes. Even though it's large, it can still sparkle and be aesthetically pleasing for almost any event.
You can choose this carat weight if you want minimalist diamond studs. Keep in mind, however, that the total carat weight is divided between two earrings, not one.. 33-carat stones are also available at reasonable prices, and they are also a good size.
Diamond studs become more expensive as the carat size increases. Still, most people choose sizes under 1.25 carats because of the cost and convenience/
Diamond studs over 1.25 carats are huge and lose their original appeal because of drooping. However, your ear's size determines the size of the ring.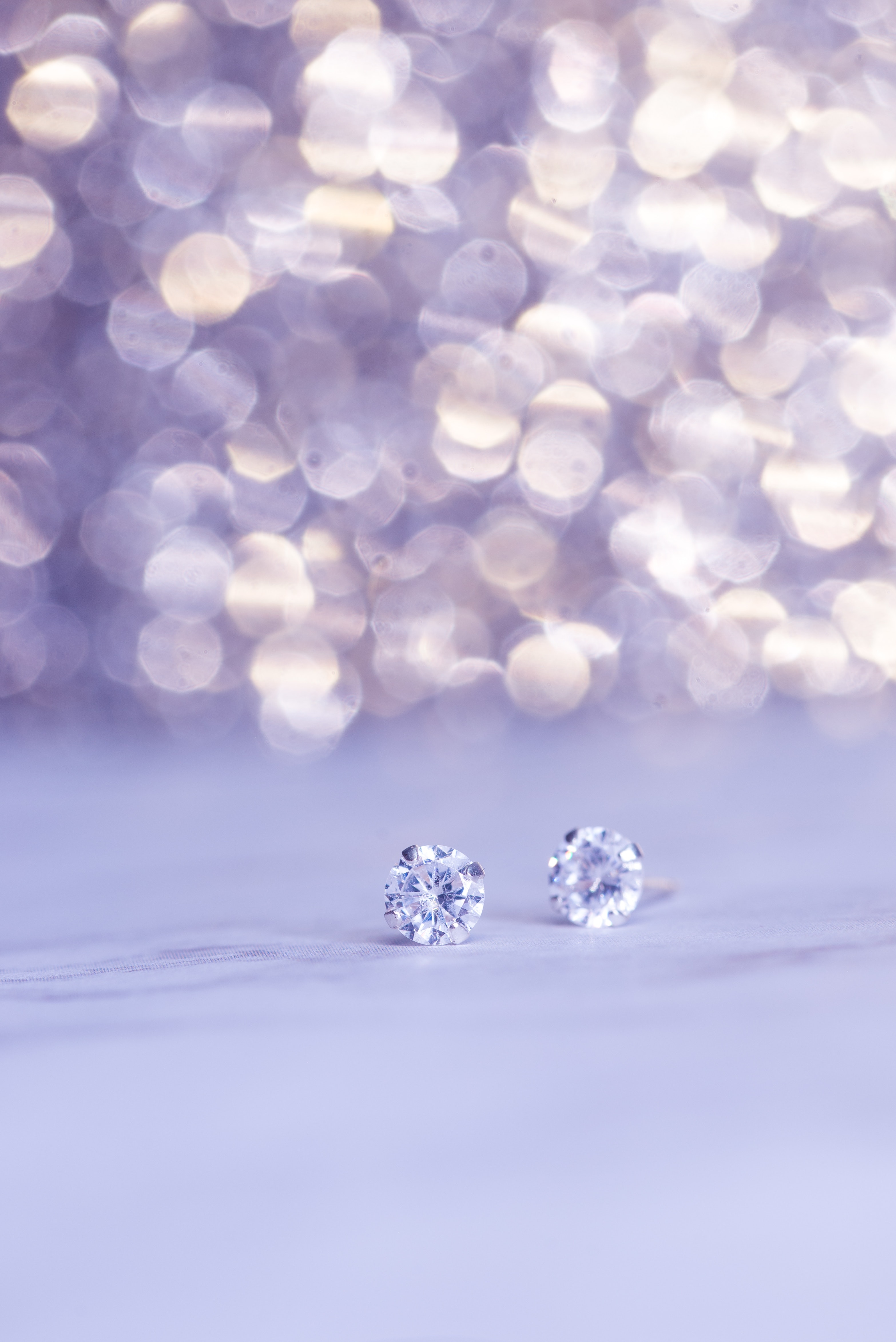 Factors To Consider When Buying Diamond Stud Earrings
Wearing Them: The Occasions
The diamond earring size should be determined by where you will wear them. A set of diamond studs will be a good option if you want to wear diamond earrings daily.
As a general rule, keep the CTW between 0.25 and 1 CTW for an "ordinary" set of studs. Likewise, if you want more big diamond studs that weigh over one carat, consider going a little bigger.
Choosing bigger diamonds for your studs would be a good idea if you want to look spectacular daily. Alternatively, you can choose smaller gems for your studs if you prefer more delicate and subtle accessories.
However, all these are merely suggestions. You are free to deviate from them if that suits your style better.
Diamond Clarity
When purchasing diamond earrings, people are less likely to poke their faces up close to inspect the stone, unlike when buying a diamond ring.
Diamonds are measured by their clarity, which determines how many inclusions are inside them. There is a correlation between clarity grade and diamond brilliance, but this is not always the case.
It is generally recommended that diamond stud earrings have a clarity of SI1 (Slightly Included) since these imperfections cannot be seen with the naked eye.
It is best to avoid diamonds with high clarity, such as VVS1 (Very, Very Slightly Included). The only noticeable difference is the price of these diamond stud earrings.
A Diamond Earring's Quality Is An Important Factor
The cut quality of your diamond is essential to its appearance of massiveness because  things that reflect or shine more affect our perception of size.
It will appear more prominent and shine brighter when it is well-cut. In contrast, a poorly cut diamond may look dull and dark, causing it to appear small.
Our recommendation is only to buy diamonds whose cut grades are excellent or very good. The cut grade of good and below - makes diamond jewellery look small and dull because of the less dazzling appearance.
The Colour
Diamond stud earrings can be viewed in two ways:
When dealing with colourless diamonds, the colour scale comes in handy. A specific letter grade assigned to diamonds shows whether they have any colour:
The colour D is perfectly colourless.
E and F are colourless.
The colours G and H are almost colourless.
In I and J, the yellow tone is warm.
The yellow colour is visible from K-Z.
Those who wear diamond stud earrings are no longer restricted to white gems. Burgundy, brownish, black, light pink, yellowish, and champagne gems are all trendy colours. The best way to make your studs stand out is to choose colourful stones.
Cuts and Settings
Because of their symmetrical shapes, squares and rounds make it easy for jewellers to match comparable stones from every angle. A cut like a pear, heart, oval, or marquise can only be worn in one position, meaning you're constantly wondering if your earrings are rotating in the wrong direction.
Jewellers also have a more challenging time getting stones with matching cuts; as a result, the gem's safety, attractiveness, and‌ style are considered when selecting a setting.
The following are two standard settings for diamond studs:
Diamonds are set in prong settings, with three to four claws each. Diamonds in prong settings are less than the available earrings due to the absence of metal encasing the stone.
An entirely or partially encircling metal band secures the diamond in a bezel setting, unlike a prong setting.
Bezel settings are the way to go if safety is important to you and vintage diamond earrings typically have bezel settings since they are a more "stable" method of setting a diamond. While they can make a diamond appear smaller, they also obscure its appearance.
Metals with Diamond Studs
Precious metals are also excellent investments; they're an excellent choice. The most outstanding selections are gold and platinum. Selecting a less expensive metal is a wise choice if you want to spend more on the diamond's carat or clarity. Jewellers commonly used gold and sterling silver because they are inexpensive metals.
Besides industrial metals, there are also newer metals that can be used for jewellery - like titanium - which are reasonably priced.
Make your piece unique by choosing a different coloured metal, such as rose gold or black gold. Show-stopping stud earrings in an innovative and unusual coloured setting make a dramatic statement.
However, you don't have to stress if you're unsure of what to choose. Choose a metal that matches your skin tone and complements another piece of jewellery you have.
The Budget is Also Essential
Whether you buy diamond stud earrings for yourself or as a gift, they are an investment worth making once in a lifetime. Their quality must be excellent, then!
Holidays, job promotions, anniversaries, or the birth of a child are everyday occasions to purchase diamond stud earrings. The bride usually wears a stud on her wedding day:
The earrings may stay with her for the rest of her life, serving as a constant reminder of the joy of that day.
Considering diamond studs are a long-term investment, it's usually better to spend a little more.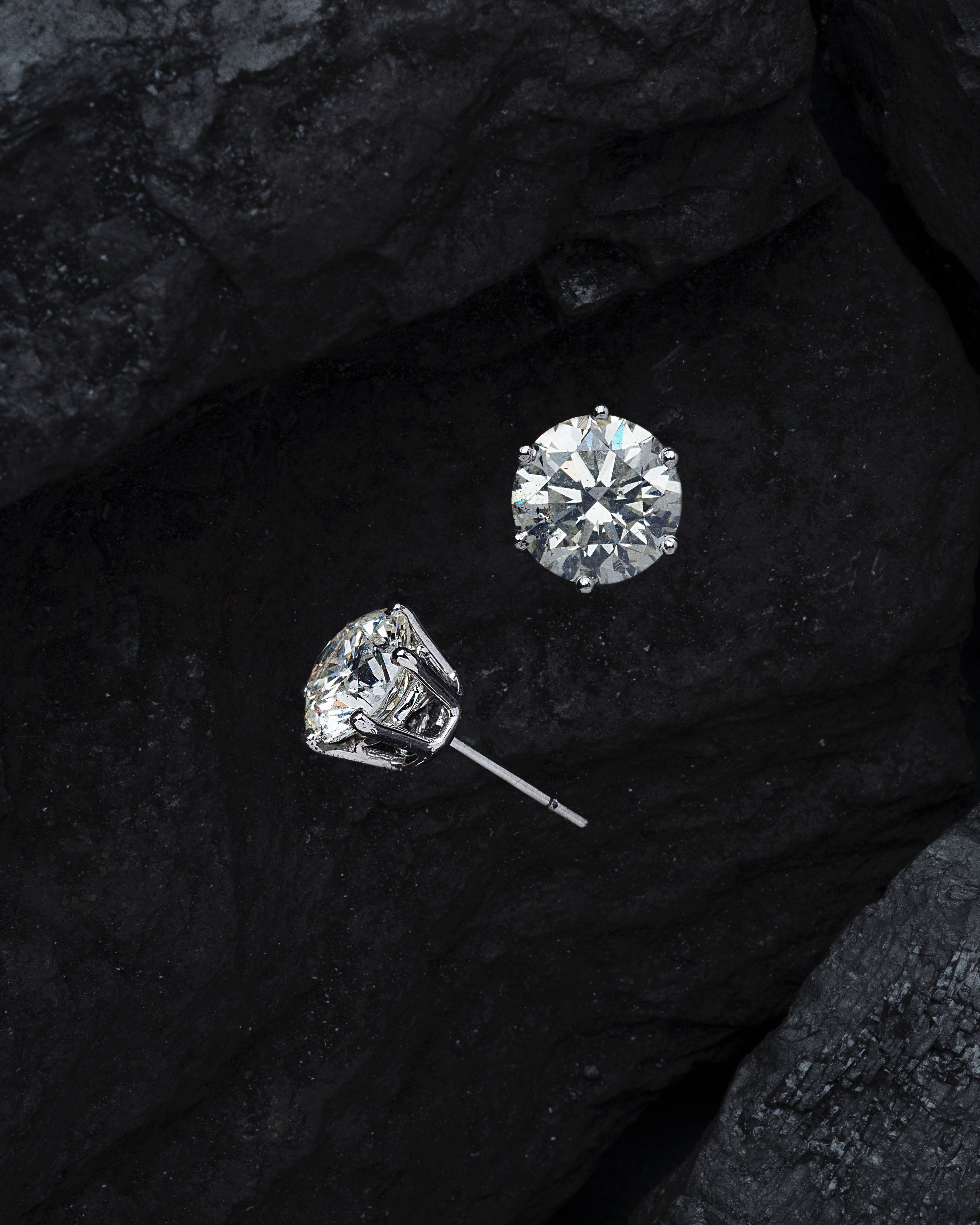 Conclusion
As you search for the perfect pair of diamond studs, we hope this guide has been helpful. To help you choose diamond stud earrings or if you have questions, contact us or set an appointment with us!
Here are the earrings that are available!
As diamond stud specialists, we enjoy helping people find the perfect stud to match their personality.
FAQs
How big should a man's diamond stud be?
You might want to consider a 1-carat diamond stud earring if you are unsure which diamond earring size is right for you. Under one carat, diamonds are an excellent option for an understated stud. You may want to consider a diamond over 1 carat if you'd like a more bold and striking stud.
What is the best clarity for diamond studs?
A GIA recommends diamond studs based on clarity and cut. Diamond studs can be as low as SI1, SI2, I1 or even I2, according to the jewellery experts at the GIA.
How big should 8mm diamond studs be?
A pearl earring of this size would make a lovely gift for a bride or a new mother marking a milestone or a special occasion. When it comes to gifting pearls, they are considered to be a safe size, since they are not too big or too small.